Daughter Of Richard Pryor Reveals Astonishing New Details About Father's Bi-Sexuality
Posted On : February 8, 2018
Many of us, old schoolers, remember actress, Rain Pryor, from her tenure on the 80's/90's sitcom, Head of the Class. She's also the Richard Pryor's daughter and loved her Pops unconditionally. Her dad has been making headlines all over the internet, after Quincy Jones revealed, in his recent interview, that Pryor had sex with the late actor, Marlon Brando. Soon after Jones' reveal, Pryor's widow, Jennifer Pryor, also publicly confirmed Quincy's claim, stating she knew her husband and Brando had hooked up, but it doesn't bother her, because she sees it as a non-factor.
However, the way Rain Pryor sees it, it's a major factor. Now that a social media firestorm has occurred for many people who never knew Richard Pryor was openly bisexual, Rain has stepped up to slam everybody. Without naming names, she's now taken to social media to go off -indirectly- on Quincy Jones; her stepmother, Jennifer Pryor; and all media outlets that have reported on Quincy's and Jennifer's interviews (we're assuming that includes us).
**FYI: As we have previously reported, Richard Pryor was never ashamed of his bisexuality. In fact, he's written about it and discussed it publicly. He also never hid the transgender woman he was dating back in the day.**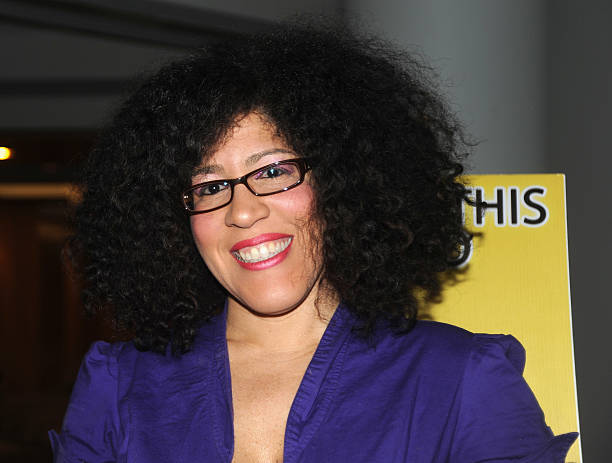 Rain Pryor's Statement About Dad's Bisexual Revelations
Rain -who was a child at the time- admitted that she knew the transgender woman her dad dated, but she believes that Quincy and her stepmom are lying about Marlon Brando. Read her statement below:
"My dad was very open with his life, so much so that news of his relationship with a trans women in the early 70s and 80s wasn't really newsworthy nor notable. As a child I knew her, not as the trans person in our home, but the lady whom everyone accepted. So much acceptance I did not know she was Trans until recently.

There were no murmurs, nor was it tabloid news or execution by public opinion. It was just another day in our lives. It was just another identity I can assess our father was trying to navigate and process. It's funny how during a time of huge inequality, it would have seem to matter more, and , now it's sensationalized news, but the characters are wrong, and it's all done to elevate the egos of sad empty people who's money is proving it doesn't buy happiness. However, Daddy did NOT have relations with Brando. There were no trips to his South Pacific Oasis, no flowers or love notes between. Not even a film role.

Why this sudden need to drag Daddy through the Hollywood mud? I find it tasteless and infuriating. At least get the details right, but of course we live in the age of faux news is real unless we disagree for our own agendas, and people need to stay relevant by dishing dirt.

As one of his children, I should not have to defend my brilliant and bruised father to anyone. I should be commenting on his genius comedy and the fact that he not only wrote, directed and produced … he had an office at Columbia Pictures and was once one of the Richest men. I should be sharing prolific anecdotes because he was an activist and so brutally honest. But instead I am sharing much vulnerability with some mean spirited gossip rag readers who believe anyone with money and fame. Bottom line. This man Richard Pryor, is not your Hollyweird scandal performance. He is our Daddy. He is our perfect imperfection. He is our legacy and we are most certainly his. So get a life and focus back on what's really going on in the world. -Rain Pryor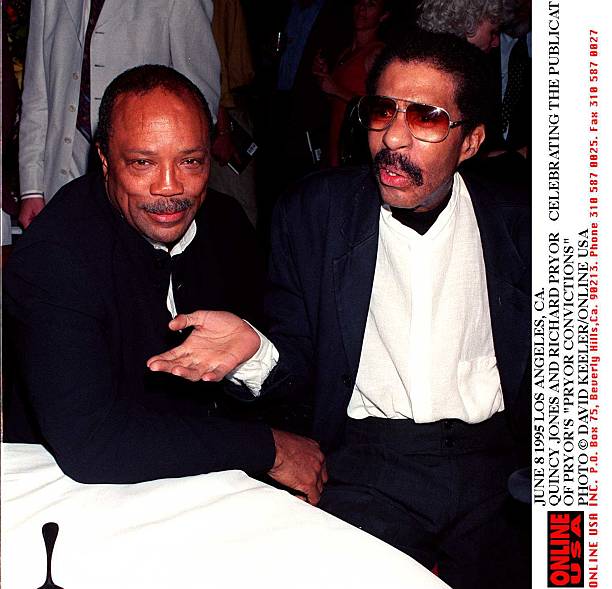 Questions & The Obvious
Listen, we get it. Although Richard Pryor proudly spoke publicly about his bisexuality, it's understandable why Rain would want to protect her father. However, if Rain just admitted she did not know that her father's girlfriend was a man at that time, isn't it a possibility that Quincy Jones and Pryor's wife knew more about that part of his sex life than she would have at that time? Not saying it's true, but it's highly possible, given that adults don't typically discuss their sex lives with their minor children, but rather with their peers.
It seems that Her dad had a nonapologetic self-assured awareness about him that allowed him to fully embrace himself regardless of what the external world thought about him. That type of vulnerable authenticity is something that we, here at ILOSM, respect about him. Rain Pryor has a lot to be proud of in her iconic daddy.
Join us on Facebook for the most engaging discussions from the Old School! Old School News With A New Point Of View!