After Losing $230M & Going Broke, Boxing Legend Evander Holyfield Hit w/New $$$ Problems
Posted On : February 9, 2018
Retired boxing champ, Evander Holyfield, has long ago proven himself to be one of the most skilled fighters in the game. If anyone doubted that before, he made it official when he infamously beat Mike Tyson.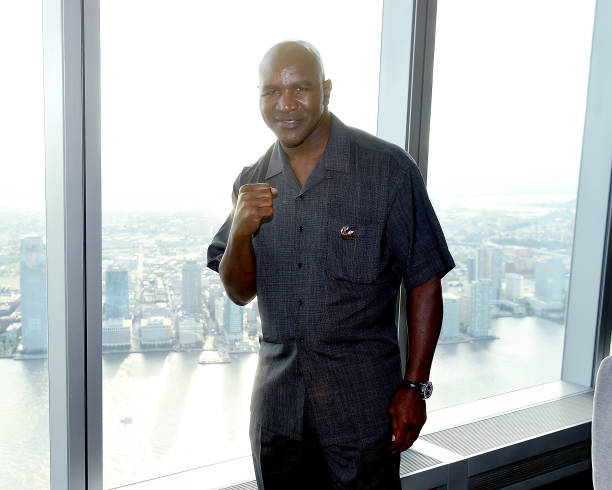 Unfortunately, the boxing legend also proved that he's not so great with his finances. It was a sad day when the world learned that Holyfield had lost his $230 million fortune and his $110 million, 54,000 sq. ft. 109 room mansion to foreclosure a few years ago. With 11 kids, by six baby mommas, Evander admitted he was broke and in a lotta debt a while back. Now, it seems he's still having some tough times financially.
Tax Problems
It was just reported by TJB, that the IRS has now hit Evander with tax liens. The first tax lien is from his 2011 failure to pay an unpaid tax debt, which was originally totaled at $17,810 but has since inflated to $37,663.51. His second tax lien is due to back taxes owed from the years 2010 to 2013. It was originally $18k, but the accrued interest has ballooned that total to $39,425.12 (which is $5,192.45 for 2012; $34,232.67 for 2010). He owes a total of $77,088.63 at this point.


Of course back in the day, $77 G's would've been pennies to Holyfield, but these days, not so much. But there is hope…
Evander May Still Bounce Back, Here's Why…
Although Holyfield may be facing some money problems right now, he will probably bounce back, because the fighter spirit his mother trained him to have as a child, will never allow him to give up on himself. In an interview with BBC, Holyfield talked about having to bounce back after having lost his entire $230 million fortune and what his mother taught him about never quitting.
Fighter Spirit- He 'Git It From His Momma'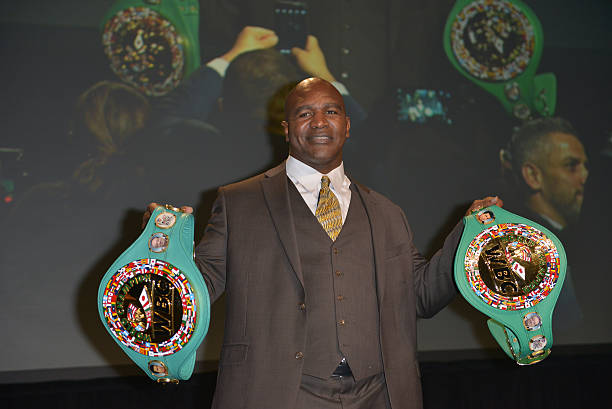 Holyfield: "I grew up in a black neighborhood and my brothers always told me 'White boys can't fight'. Then, one day, I had to fight a white kid called Cecil Collins. When I hit him, he hit me back. And when they announced Cecil as the winner, I cried, ran home to my momma and told her I quit. She told me 'I ain't raised a quitter, you got to go back.' I did go back – and Cecil beat me again. I cried and threatened to quit – but my momma sent me back again. "And eventually I beat him. I passed the test. When I went home, my momma told me one of life's most important lessons – 'Quit because things don't go your way and you won't reach your goal. So don't quit.' And I didn't." -via BBC
Holyfield On "Losing Everything
Holyfield: "Losing everything was hard," says Holyfield. "The only way I got through it was to think 'God allowed me to have that house, he'll allow me to have another one. The Bible says 'the second half of your life is going to be better than the first half'. I made $230m in the first half, so I've still got reasons to live."
Well said champ.
Join us on Facebook for the most engaging discussions from the Old School! Old School News With A New Point Of View!