Alicia Keys' Hubby, Swizz Beatz Shares A Potent Health Message From Hospital Bed
Posted On : January 13, 2018
When it comes to taking trips to the doctor's office, most people aren't too thrilled about going. Even when the trip doesn't necessarily involve bad news, people just have very little desire get probed and podded by the doc.' But Alicia Keys' producer husband, Swizz Beatz, is hoping to raise awareness about a potentially serious health issue many people take lightly.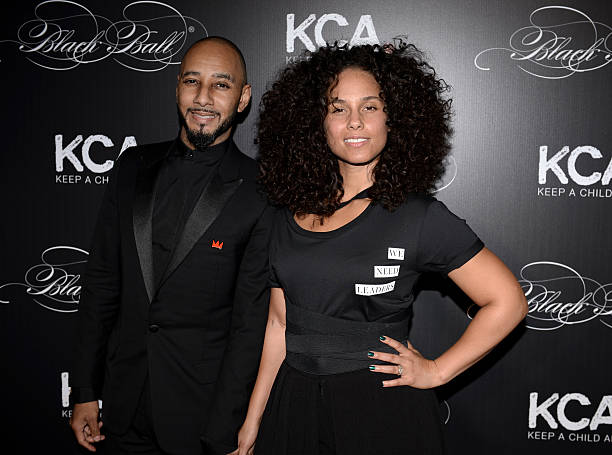 His New Year Resolution:
Like many others. Swizz has a New Year Resolution he's trying to keep and it centers around him focusing on his health. So as part of a promise to his late friend/Ruff Ryders producer, Jay "Ice Pick" Jackson, who died of cancer last year, he began the new year by doing something most people dread, but should consider. The "On To The Next" producer opted to have a colonoscopy after seeing how cancer claimed Ice Pick's life last year.
His Message To Fans:
After the procedure, Swizz took to Instagram with a message to fans. He urged them to take their health seriously and do the things needed to maintain their health.
"Your health is your wealth — I wanted to start off 2018 by keeping the promise I made to my brother the late great Jay Icepick Jackson. Before he passed, he urged that we all spread the word about how important our health is," he captioned a photo on Instagram. Check out his full message below (swipe left):
https://www.instagram.com/p/BdzAlrShmm9/
Major Accomplishments and Life Changes:
Swizz Beatz's announcement to fans comes just weeks after one of the biggest accomplishments in his career. For those who missed it, the Ruff Ryders rapper/producer recently graduated from Harvard University. Back in December 2017, he took to Instagram to release a statement about the educational milestone he crossed, yet again inspiring his fans with a potent message about challenging oneself. "Today is graduation day," he shared. "In life we must keep graduating until the end. When I say we must graduate I'm talking about on all levels not just school. This moment is special to me and my family because many people look up to me and they use my drive to thrive."
Props to Swizz Beatz for raising awareness for a much needed cause and pushing himself outside of his comfort zone and onto a greater path!
Join us on Facebook for the most engaging discussions from the Old School! Old School News With A New Point Of View!