CNN Confirms Oprah Winfrey "Actively Thinking" About Running For President 2020, Details…
Posted On : January 8, 2018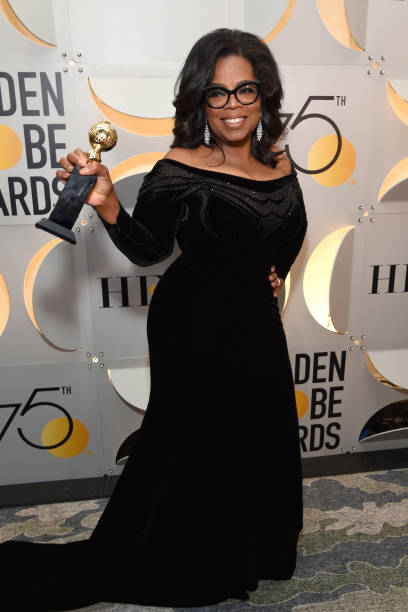 As most have us have heard by now, Oprah Winfrey OWNED last night's Golden Globe Awards, after giving her empowering acceptance speech for the 'Cecil B. de Mille Award.' It's been a big deal all over the media because she is the first African American woman to win that award. While that is a great feat, some would argue that if it took ALL the way until 2018 (75 years since it's inception) for The Golden Globes to finally acknowledge the greatness in Black women, to hell with them, but I digress…
Nonetheless, the Globes finally came around and Oprah's speech, as well as all of the other celebrities awarded that night, was something to be applauded.
Watch Oprah's Golden Globes Speech
She's Trending: #OprahForPresident
However, what REALLY is catching everyone's attention is the after-effect of Oprah's powerful #MeToo speech, is the public outcry by millions of people -including celebrities- who are now adamantly asking Oprah to run for president in 2020. Apparently, the outcry on social media didn't fall on muted ears, because according to Oprah's man, Stedman Graham, and CNN, Oprah is most definitely thinking about doing so.
When I first caught wind of that news, I had a Color Purple flashback of Oprah's character, "Sofia," when she started rocking back n' forth, proclaiming, "I know dere is a God…I know dere is a God."
Only divine intervention can step in and save America with a never-before-seen miracle right now…and that 'miracle' can surely be Oprah Winfrey!
What Oprah's Man and Friends Revealed
Here's what has just been reported about the possibility of seeing Ms. Winfrey throw her hat into the presidential rink come 2020…
Stedman: "Absolutely"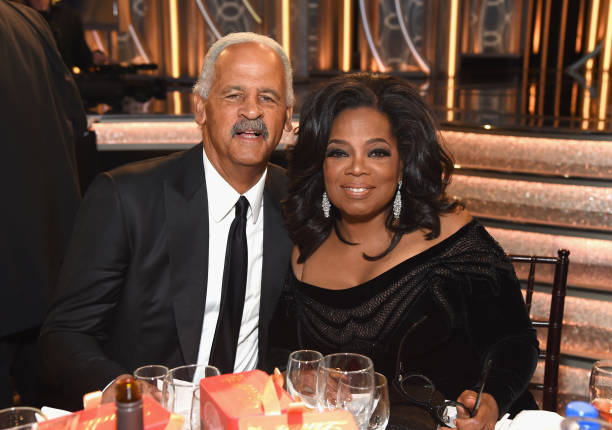 First came Stedman's conformation that Oprah consider a presidential run. LATimes reporter, Amy Kaufman confirmed this:
"I asked Stedman if @oprah would run for President. "It's up to the people. She would absolutely do it," wote Kaufman.
I asked Stedman if @oprah would run for President. "It's up to the people. She would absolutely do it." https://t.co/rAficpB060

— Amy Kaufman (@AmyKinLA) January 8, 2018
CNN: '2 Friends Confirm'
Now comes CNN's report of confirmation that Oprah is "actively thinking" about running, by way of two of Oprah's unidentified frends: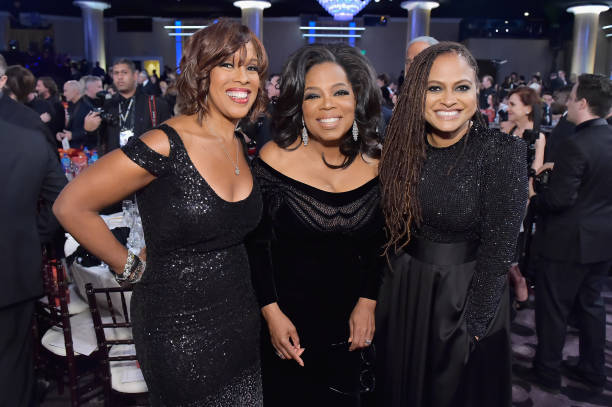 Oprah Winfrey is "actively thinking" about running for president, two of her close friends told CNN Monday. The two friends, who requested anonymity in order to speak freely, talked in the wake of Winfrey's extraordinary speech at the Golden Globes Sunday night, which spurred chatter about a 2020 run.

Some of Winfrey's confidants have been privately urging her to run, the sources said. One of the sources said these conversations date back several months. The person emphasized that Winfrey has not made up her mind about running.
And I say again, "Dere is a God…I know dere is a God." Come through for us Oprah, the White House CLEARLY needs you!
Join us on Facebook for the most engaging discussions from the Old School! Old School News With A New Point Of View!