Damage Control? After Stirring Up Hype w/Her New "Boo," Keke Wyatt Tries To Clear Her Name
Posted On : November 25, 2017
ILOSM family, singer, Keke Wyatt's, got a message for all of us, regarding her current love life and admittedly demolished marriage to Michael Ford. Her message is one that's confusing the hell outta everybody and leading us to believe that she's either pulling a major publicity stunt, or is desperately trying to do some damage control in order to save face as a self-proclaimed 'christian' woman who is still legally married.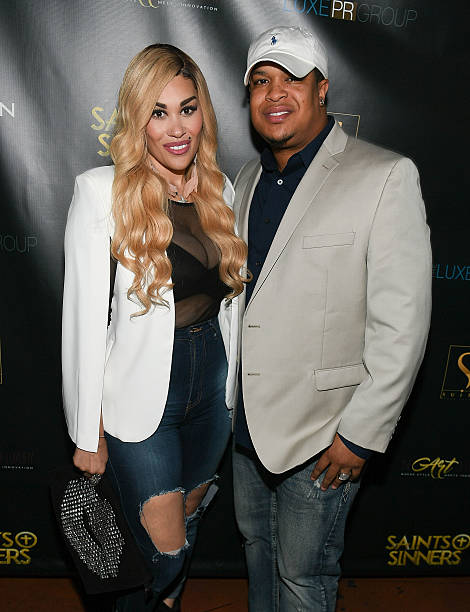 Why She Had Many Talking

So, here's what's been up with our girl, Keke. Weeks after giving birth to her and husband, Michael's, adorable baby, Keke posted a lovey-dovey photo online of her and a mystery "boo." She made sure to keep the brotha's face shaded to avoid revealing his identity for whatever reason. Then to put the cherry on top, she captioned her pic with the words, "About last night…," followed by a heart and three kissy lips emojis.
https://www.instagram.com/p/BbyWGSjgXs5/
The reason Keke's photo caught fans' attention is because just two months ago, we all watched Keke have an emotional breakdown, on social media, over her husband. In her September video rant, Keke put Michael on full blast for deciding to divorce her while she was 8 months pregnant. Prior to now, the only man Keke has posted intimate looking photos of was her husband of the past 7 years. So yeah, it's pretty understandable how everyone got the impression that Keke was apparently trying to give when she posed for that affectionate photo with her new 'man-friend.'
Keke Speaks Out About Her "Mystery" Male Friend

Fast forward to three days later and Keke is trying to clear the air about what everybody and their mommas 'thought' they saw in her prior boo'd up Instagram photo. According to Keke, she's still devoted to her husband, Michael- even though they're divorcing- and she meant nothing by posing comfy cozy with her male 'friend' the other day…hmmm. Check out what else she said about this below:
keke_wyatt: 3 days ago I posted a picture of my boo @mrwestmrfresh & I out having a good time…. I used a dark filter on our pic. to express my great night we had…. The assumptions that were made from that picture went out of hand. The comments were mostly funny to me and all false. Lol Just to be clear #1 I'm still a wonderful mother, married, faithful and most of all a child of GOD!!! 💋💋💋 #familyfirst #loyal #integrity #friends #stopassuming #nofilter #teatime ….
https://www.instagram.com/p/Bb5GRLsgjrE/
Watch'all think?
Join us on Facebook for the most engaging discussions from the Old School! Old School News With A New Point Of View!