Ex Employee Made Bombshell Claims Against Wendy & Husband In Sexual Harassment Lawsuit
Posted On : January 13, 2018
Wendy Williams and her husband, Kevin Hunter, have made headlines in recent months for Kevin's alleged years-long double life with his side chick. Now, they're unfortunately in the news for yet another scandal and this one is very graphic in details and allegations.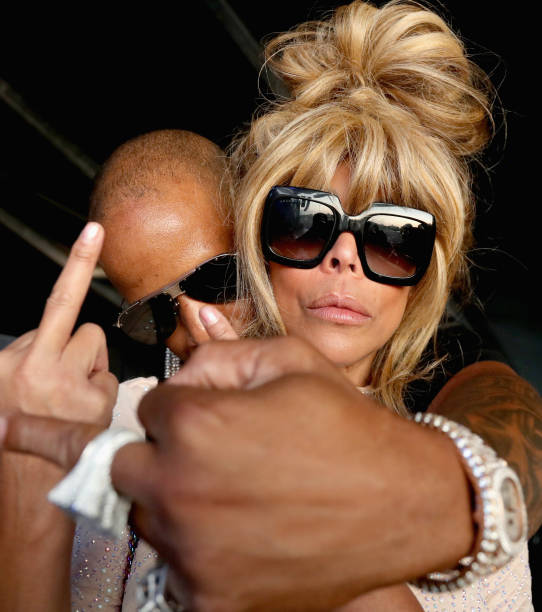 Although Wendy oftentimes lives her life as an open book in the public eye, there was one time she did not want a particular employee's claims about her and her husband to surface.
In a 2008 lawsuit that was just made public by Radar Online, a former female employee, Nicole Spence, of Wendy's past radio show, The Wendy Williams Experience, made claims of sexual harassment, domestic violence, physical threats, emotional abuse, and more. She was employed by Wendy in 'August 2004 and was promoted to a Talent Producer in May 2006' according to RO. See details of her bombshell allegations below…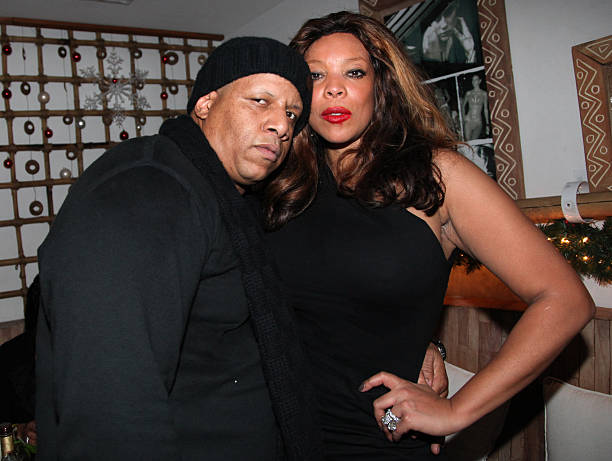 In the lawsuit obtained from the United States District Court Southern District of New York, Nicole Spence sued Inner City Broadcast Corporation, Williams and her husband Kevin Hunter on June 11, 2008 for "unlawful employment practices and discriminatory treatment, harassment and unlawful retaliation against Plaintiff."
Ex Employee Claims Wendy's Husband Repeatedly Tried To Sleep With Her
The first surprising claim within the lawsuit, was that Ms. Spence stated that Kevin Hunter tried to make his move on her several times:
Via RO: [Nicole Spence] claimed Hunter repeatedly sexually propositioned her at work, telling her "over and over that he wanted to 'f**k' her." She claimed Hunter repeatedly sexually propositioned her at work, telling her "over and over that he wanted to 'f**k' her." "He called Ms. Spence on her cell phone at all hours of the night and told her that he had been dreaming about sleeping with her," the suit alleged. "Defendant Hunter also told Ms. Spence that she had a 'big butt,' was 'going to be a hot b***h' and that she needed 'a real man.' Defendant Hunter often asked her who she was 'f**king.'"

When she continued to reject his advances, he reportedly told a male employee that she would not "f**k" him because "there must be something wrong with her p****y."
Verbal/Emotional Abuse
She claimed he would scream obscenities at Spence and that he targeted female employees by calling them "b***es." She alleged that he openly called her a "b***h," "f**king b***h," "stupid b***h," w***e," "mother**ker" and "dumb a**."
Domestic Violence Incident Between Wendy & Husband At Work?
She alleged on one occasion that Defendant Hunter, "Openly physically abused Ms. Williams, pinning her against the wall with his hand around her neck, choking her while repeatedly pounding his fist into the wall directly behind her" because she had been smoking cigarettes.
Spence claimed Hunter punched Williams in the face and violently attacked her in a parking lot used by company employees.
Claims That Wendy & Husband Both Threatened Employee With Violence
"Defendant Hunter also physically threatened to commit violence against Ms. Spence in the office," the report alleged. "Hunter charged at Ms. Spence while threatening to inflict physical harm on her, which caused Ms. Spence to further fear for her safety at the Company." She also claimed Hunter asked a male employee to "help him find someone to kill rival radio personality Tarsha Jones." She alleged Williams asked the same individual to help her get someone to kill her husband.
Forced Sex Claim
Spence alleged a male employee confided in her about having to have sex with Williams out of fear that he would lose his job if he refused to do so. The same employee claimed he was forced to listen to her masturbate over the phone at night.
These claims are incredibly harsh and Wendy and Kevin denied the allegations in a legal response. However, on Oct 22, 2008, the case was suddenly 'dismissed with prejudice,' which means it can never be retried.
Join us on Facebook for the most engaging discussions from the Old School! Old School News With A New Point Of View!