Gayle Tries To Do Presidential Damage Control For Oprah After Stedman Let Cat Outta The Bag
Posted On : January 9, 2018
After the Golden Globes aired the other night, Oprah Winfrey's man, Stedman Graham, gave millions of fans hope. For a hot second, following Oprah's powerful Golden Globes acceptance speech, it kinda felt like we were reliving Pres. Obama's 2008 "Yes We Can" campaign all over again. Then things REALLY got turned up a notch further, when Stedman stepped up and revealed to LA Times reporter, Amy Kaufman, that "it's up to the people" if Oprah will run for President in 2020, and that "she would absolutely do it."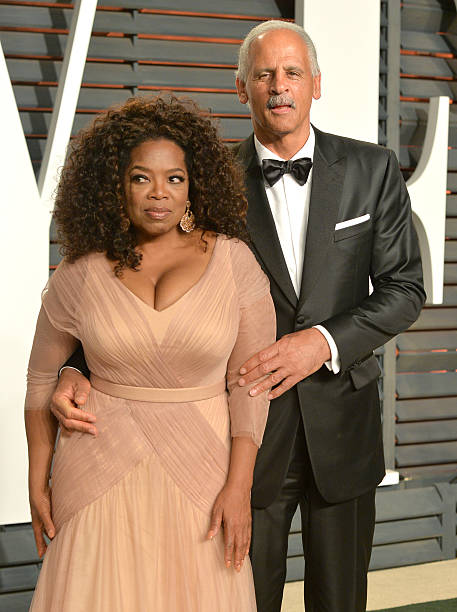 It was later revealed, by CNN, that two of Oprah's close friends say she is "actively thinking" about joining the presidential run in 2020. That's pretty much all the confirmation many of us Oprah Winfrey fans needed to hear, in order to grasp onto some glimmer of hope that much needed positive change in the Oval Office was on the horizon.
Unfortunately, after social media world was giving Oprah virtual high fives and 'Amens,' her best friend, Gayle King, attempted to do some backpedaling on behalf of Stedman, on the news show she co-hosts, CBS This Morning.
As Gayle got grilled by her co-host, Norah O'Donnell, over Stedman's reveal, Gayle uncharacteristically stumbled over her words a few times, as she attempted to put a different twist to Stedman's confession. Gayle is now claiming that Stedman misunderstood the reporter's question when he was asked if Oprah would run for President. Check out the video clip below…
Gayle we have nothing but love for ya,' but in the words of Jay Z, "We don't believe you, you need more people!"
Hopefully, Gayle King is stretching the truth on this one and Stedman really did mean what he said: that Oprah would "absolutely consider" running for President in 2020, because right about now, America needs all the help we can get…just sayin.'
Moments like these, call for songs of hope and healing, like the one Michael Jackson, Quincy Jones, and Lionel Richie, orchestrated in 1985. So we'll leave you with this classic ILOSM fam':
Join us on Facebook for the most engaging discussions from the Old School! Old School News With A New Point Of View!