Steve Harvey Revealed Why "Cause I Love U" Soul Singer Lenny Williams Says He Saved His Life
Posted On : October 24, 2014
Radio host/comedian, Steve Harvey, talked about what Lenny Williams (the "Cause I Love You" singer) told him when he met him a few years ago and it's a really cool story to witness…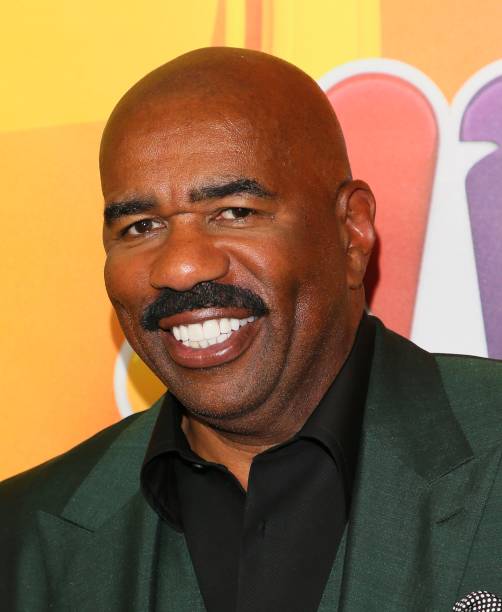 What Steve Harvey Revealed About Meeting Lenny Williams
A few years ago, Steve Harvey revealed on his radio show, that Lenny Williams and his wife walked up to him at a public event and Lenny said: "Man thank you SO much for saving my life…you really saved my life." Then Lenny's wife said, "We thank you so much."
Steve admitted he had no idea what Mr. ad Mrs. Lenny Williams were talking about, but then they told him that after playing Lenny's "Cause I Love You" in his "Kings of Comedy" routine repeatedly, the sales for that song shot through the roof. Because Lenny owns the rights to his song, those sales are what pulled he and his wife out of a bad financial position. Lenny said he also started getting booked for shows a lot more.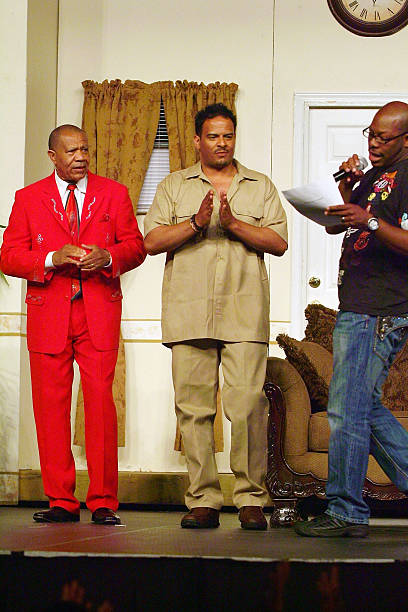 Steve Harvey later stated that wasn't him, but that was instead "the grace of God," because he had no clue Lenny was going through financial troubles at that time. Harvey also admitted Lenny's story really touched him and that Lenny probably has no idea how much that, in turn, affected his life too.
Wow, Lenny did what many artists haven't done- retained the ownership of his own music, because he knew his worth and in the end, it paid off for him. For artists, like Lenny, its not only about their worth, it's also about them possessing the ability to create music (their intellectual properties) that will still have earning potential decades after it was created.
Other Old School soul artists have been successful -and not so successful- at reaping the benefits of their intellectual properties throughout the years…
George Clinton, "The Funk Pioneer" has worked with artists from all genres and insists that allowing his music to be sampled has been instrumental in keeping his career alive. "We forged ourselves an alliance with the [Dr.] Dre's and Snoop [Dogg] and [Ice Cube] and all of them," said Clinton but unfortunately, he is STILL in court fighting for the rights to all of his music that he lost the rights to in his bankruptcy a few years back.
Sam & Dave (The "Soul Man" and "If Something Is Wrong With My Baby" singers) practically had their entire life's story jacked and recreated in the movie, "Soul Men" (starring Bernie Mack and Samuel Jackson), but have yet to be compensated for it and that's why Sam Moore has been battling it out with the Weinstein Co. (the film studio responsible for creating the movie, Soul Men) for the past 6 years and things like this definitely make Weinstein co. look suspicious because according to variety.com this is what went down:
Harvey Weinstein did make some attempt to involve Sam Moore in the project. On Jan. 15, 2008, he emailed his brother Bob, the head of Dimension Pictures, which produced the film, writing: "You have to have Sam participate in this movie."
According to Moore's wife, Weinstein Co. representatives did call with a last-minute offer for a cameo role for Moore, but it came with strings attached. "A day or two before they shot a car-crash scene in Memphis, they offered Sam a cameo role for $1,000, but they said that we had to get down there immediately" – the couple lives in Arizona –"and they also wanted Sam to sign a complete and full release of any and all claims and rights that he had to the movie," Joyce explains, adding: "Needless to say, we never even went to look for a suitcase."
Join us on Facebook for the most engaging discussions from the Old School! Old School News With A New Point Of View!