NFL Legend, Warren Moon, Sued For Sexual Harassment By His Assistant In Graphic Lawsuit
Posted On : December 7, 2017
Here we go again… Pro Football Hall of Fame quarterback Warren Moon, 61, has been accused of sexual harassment and sexual battery by his former executive assistant. Wendy Haskell filed a lawsuit on Monday in Orange County Superior Court. Moon has taken a leave of absence from his job covering Seattle Seahawks broadcasts while the matter is being investigated.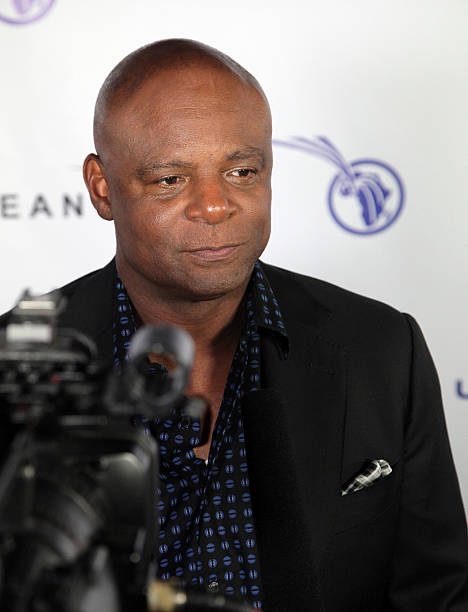 Haskell alleges that while employed by Sports 1 Marketing in California where Moon co-founder and president, her boss made "unwanted and unsolicited sexual advances towards her." The suit alleges that since Moon hired her in July 2017, he forced her to "submit to a variety of unnerving sexual and perverse controlling arrangements, including sleeping in the same bed with him on all business trips, providing him unfettered access to the bathroom every time she showered, wearing skimpy lingerie while in the obligatory single room, obtaining prior approval for her wardrobe, and being subjected to continuous unwanted and unsolicited sexual advances."
According to Paul Silvi of Seattle's KING 5 TV, Moon denies all of the charges against him, but the lawsuit documents some disturbing allegations that he must now disprove. Haskell alleged that Moon drugged her during a business trip to Cabo San Lucas, Mexico. She said that he then stripped her of her swimsuit while on the beach. Haskell accused Moon of groping her and threatening to fire her in an email where he vowed to "find someone who doesn't have inhibitions about the job."
The Washington Post reported that the 32-year-old complained about Moon's harassment, which included sharing a hotel and bed with him when traveling, but was demoted by the Irvine, Calif. firm in October. Haskell never reported the alleged sexual assaults to police. Miami-based attorney Diana L. Fitzgerald attempted to explain why her client chose to remain silent.
"I think she was scared," Fitzgerald told The Post. "She was expecting to further her career in the sports marketing industry. She had no idea that her job duties were going to involve that kind of perverse protocol."
Retired NFL quarterback Warren Moon has been sued for sexual harassment by his former assistant, Wendy Haskell. Read the lawsuit here: https://t.co/WblHcEFbXa pic.twitter.com/fAh4DSPnjf

— Heavy.com (@HeavySan) December 7, 2017
In spite of a decorated career in the NFL and recognition as a staunch humanitarian, less-than-stellar incidents from Moon's past are being brought back into the spotlight. Moon was sued by a Minnesota Vikings cheerleader in May 1995 for sexual harassment where he reportedly propositioned her for sex in exchange for money. The case was quickly settled out of court.
That same summer, his then-wife Felicia told police that Moon had slapped and choked her. A jury found him not-guilty after she testified that she provoked the altercation. The couple divorced in 2001. He has been married to Mandy Ritter since 2005.
Join us on Facebook for the most engaging discussions from the Old School! Old School News With A New Point Of View!