O.J. Suing Vegas Hotel For $100 Million For Doing Him Dirty, Here's Why…
Posted On : January 7, 2018
ILOSM family, remember when we reported, in November 2017, that O.J. Simpson was kicked out of the glitzy Cosmopolitan Hotel and Casino in Las Vegas, just 39 days after being released from his 9 year stint at Lovelock prison?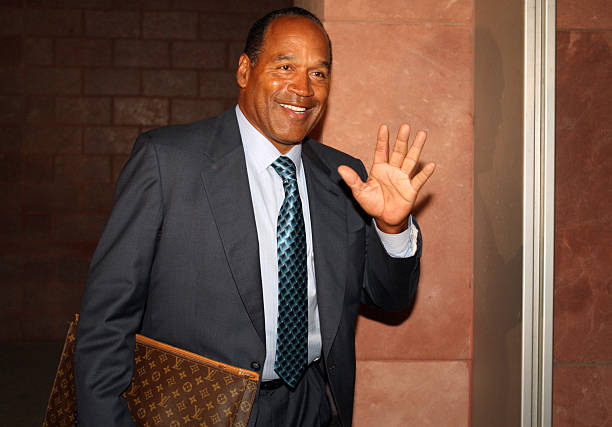 The Prior Allegations In Casino Incident
That fiasco was over an alleged bar altercation, in which the casino claimed O.J. had one too may drinks- and nope, they weren't talking about glasses of O.J., get it? Okay, I know that was corny as hell, but I couldn't resist. Anyways, some folks at the casino claimed O.J. was pissed with one of the employees for some unknown reason and at some point glasses were broken, although they never stated who allegedly broke the glasses. O.J. was then photographed being escorted off of the Cosmo's property, by the casino's security guards. The Cosmopolitan then announced that they were banning O.J. for life from the premises.
Never know who you are going to see in Vegas…. yep, OJ Simpson pic.twitter.com/ginaBY6zwk

— Brian Munz (@BrianMunzTSN) November 9, 2017
Following the hotel's announcement, O.J. spoke publicly and said that the allegations were a lie and that even some of the other hotel employees admitted to his probation officer that the altercation never happened.
Details Of O.J.'s Upcoming $100M Lawsuit
O.J. 'The Juice' Simpson was pissed off about the casino's claims then, and he's clearly still pissed now. So much so, that he and his attorney have just announced they're about to take legal action against The Cosmo' for doing him dirty. Check out the details of his upcoming $100 MILLION lawsuit below…
Via TMZ: Simpson's attorney, Malcolm LaVergne, said in a letter Friday O.J. will seek at least $100 million after he says the casino, "singled out Mr. Simpson amongst his non-African American friends and subsequently expelled him for what turned out to be a fake reason while he peacefully visited the Cosmopolitan."
If O.J. Wins, He Still Won't Get The Money
O.J. always was about making his paper, but even if he wins that $100 mill' lawsuit, he won't be seeing a dime of it. Why? Because ironically, he still still owes the Goldman's (family of Ronald Goldman, who was murdered with O.J.'s ex-wife, Nicole Brown Simpson) $100 million in the civil wrongful death lawsuit they won 23 years ago. At the time, the judgement was for $33 million, but the interest brings it to $100M's, given that O.J. hasn't paid them one red cent. So any money O.J. earns has to automatically go to the Goldman's until his debt is paid.
Join us on Facebook for the most engaging discussions from the Old School! Old School News With A New Point Of View!