Here's What Caused 'The Wood' & 'Dope' Star De'Aundre Bonds To Commit Murder In Reallife
Posted On : November 4, 2015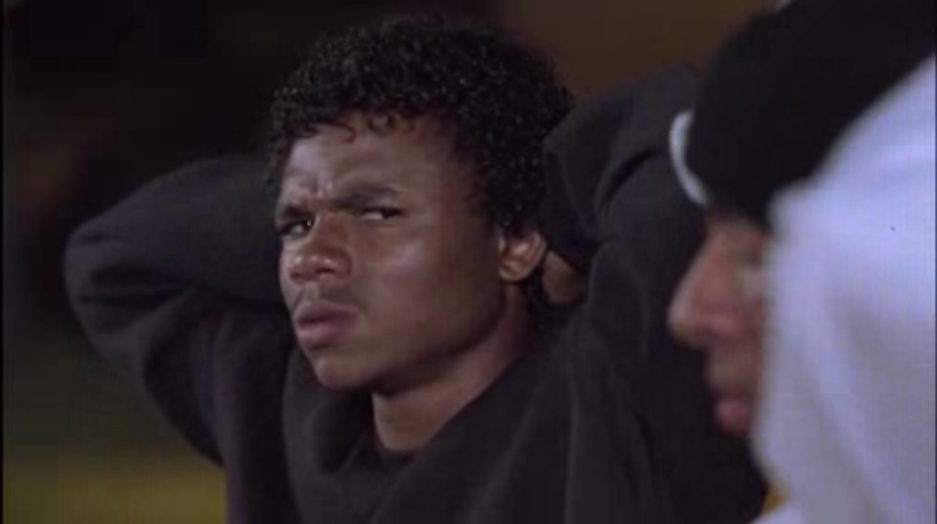 Remember the character, "Stacey," the Blood gangster from The Wood? In the movie, he was the protective, older brother of "young Alicia" (played by Malinda Williams) and he beat the mess out of "young Mike" for grabbing his baby sister's behind.
[De'Aundre Bond's scene from The Wood (contains explicit language)]
That movie brought back great memories of being in high school, but unfortunately what doesn't bring back great memories for actor De'Aundre Bonds, is the 10 years he had to serve in prison AFTER The Wood was released.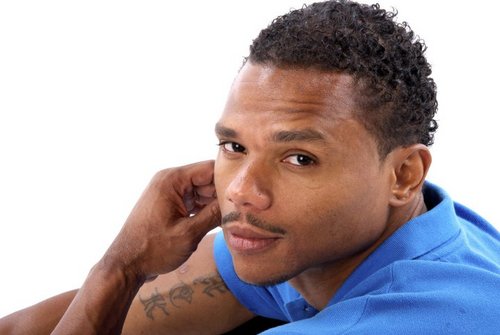 De'Aundre's background is one of turmoil and determination. He grew up in the hood of South Central, L.A. and was determined not to follow in his parents' footsteps of becoming addicted to alcohol and drugs. So he pursued his dream of acting, made a way out of no way, starred in a few popular movies, and just before he was about to take advantage of the biggest move of his career, which was starring opposite Denzel Washington in the film, Antwone Fisher, that's when a tragic altercation with his aunt's boyfriend happened and everything else nosedived head first right into the ground.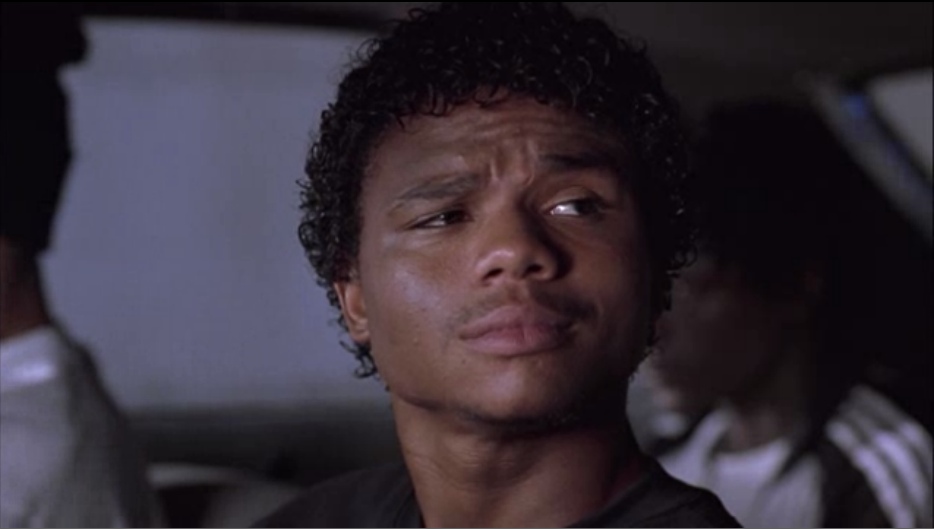 Here's what De'Aundre revealed to Black Enterprise about how he ended up serving time for murdering his aunt's boyfriend:
What are the details of the crime that sent you to prison?

I went over to my auntie's house to give her some money and her boyfriend was over there. I guess he had something that he was going through that I wasn't unaware of, because for no provoked reason he came at me in an aggressive way. When I pulled up and got out my car, I left it running to go in for a moment, and I guess he was mad I had the music up. I don't know, but something ticked him off and he put his hands on me and knocked me down. I got up and he knocked me down again. I went in the house grabbed a knife [and] he came at me again. I stabbed him one time and he died. I stayed there and tried to help him. I waited for the ambulance; they came and took him away. Then the police came. That's what happened.
What were your thoughts when you realized the results of your actions and likely headed to prison?
It was crazy because when I went to prison I had just booked a movie with Denzel Washington. Denzel himself gave me the part, it was Antwone Fisher and I was excited to be living my dream. I was about to go to the next level and then all of a sudden I had to go down. At the time I didn't understand why me and then after going through it, after enduring it and after the years you learn why. It's something you can only understand after you've endured it. In a crazy way I needed that. I needed to be shut down. I needed to learn myself, I needed a place where I had to really open my eyes and wake up. That's what incarceration afforded me the opportunity to do—wake up and check myself. We're not perfect, however, I'm striving to be the best that I can be.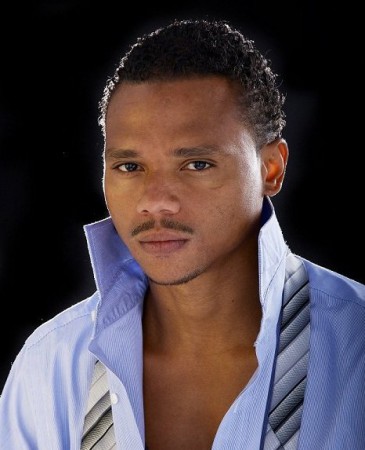 Coming from a world of red carpet premieres and flashing lights, how did you adjust to incarceration?
One of the things that kept me going and focused was getting out to my family and the people that stood by my side and life in general. There's nothing alive in prison, it's an absolute walking death. That motivated me even more to get out of there by any means necessary because I don't see how people can give up in something like that place. Spirituality played a major role for me to want to get out of there. All the lights were off, phones were cut off and gates were locked. It's just you and God and He talks to you. I don't want to get religious but for me, just praying and enduring that made me know that I needed God. He's first but the only way I can put Him first is to make sure I'm right. He can't be first if you ain't right so I learned so much about my spirituality and my inner strength and the God within me, so that's what I discovered.
On how his prison record has impacted his career…
If I could ever change what happen I would absolutely do that in a minute, in a second, but I know that that's not a possibility, so I don't hold it against myself. God hasn't held it against me either because I feel it in my heart; my heart is free. So if the conviction impacted my career in a negative way I haven't seen it.
As soon as De'Aundre's feet hit the pavement again after his prison release, he came out running. He immediately started filming again in various movies and most recently starred in the 2015 film, Dope.

It's great to see De'Aundre back in the game. Word on the Old School curb is that he was crazy funny in his role as a security officer in Dope and we look forward to seeing him continue to smash every role he gets from now on, just like he did in his The Wood and Lockdown movie days.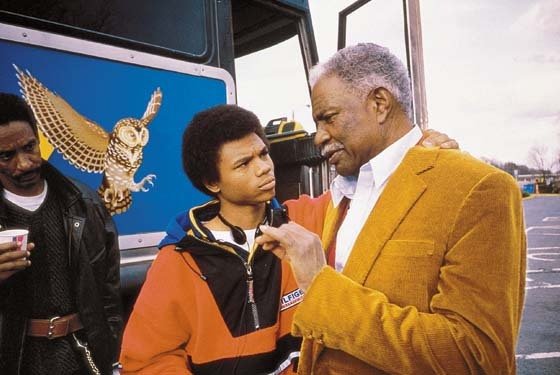 De'Aundre's story is just another reminder that all it takes sometimes is just one bad decision to ruin your entire life, even if you may not necessarily be a bad person at heart. It can happen to any one of us and although it might not involve killing a person, it could involve some other split second decision that can impact our lives, our children, their children or someone else's children. Let's teach our younger generation to think before reacting, because that one small, but valuable lesson can save lives.
Join us on Facebook for the most engaging discussions from the Old School! Old School News With A New Point Of View!