Time Flies: Rarely Seen Blanket Jackson Plays Pranks On Strangers & His Voice Is Way Deeper Now
Posted On : January 8, 2018
Michael Jackson's youngest son, 15 year old Blanket "Bigi" Jackson, has been the most mysterious of his three offspring. He's rarely seen and it wasn't until recently, as we previously reported, that he actually allowed his big sister, Paris, to snap a photo of him for her social media post.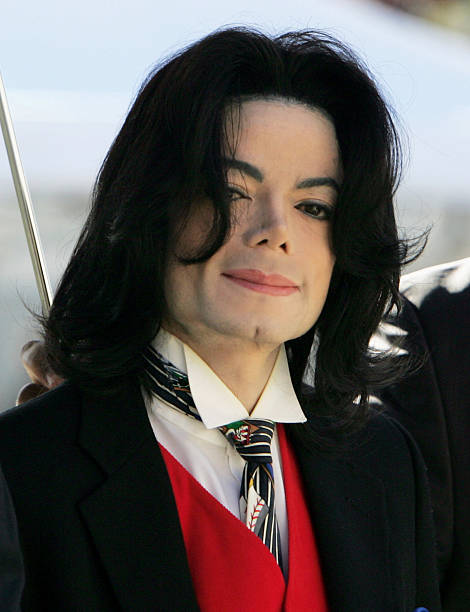 Unlike Paris and their other brother, Prince, Blanket pretty much prefers a life away from the spotlight. Due to his reclusive personality, it's caused his evolution from young kid, to pre-teen, to teenager seem like it damn near happened overnight. Most people hadn't seen him since he looked like this…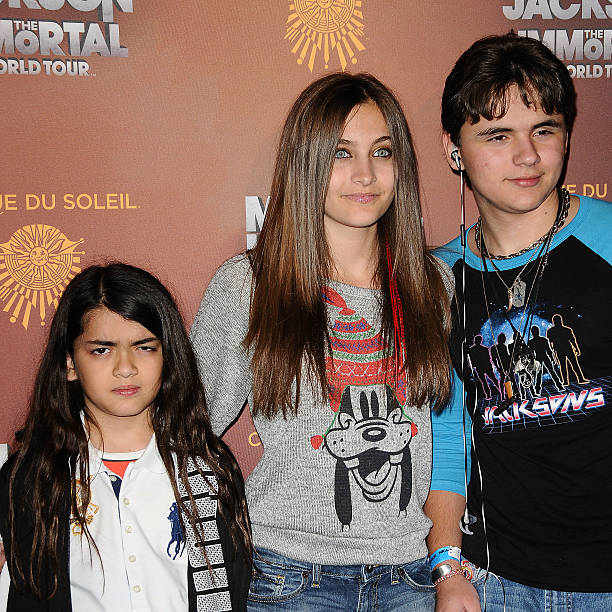 Then he resurfaced, standing taller than his adult siblings, looking like this…
Fast forward to a now and videos have surfaced of Blanket actually steppin' even further out of his shell and showing his sense of humor and a voice that's damn near deeper than his dad's was at the time of his untimely passing in 2009.
Blanket apparently likes playing jokes on random people, much like his Pops always did, even in adulthood. In the videos pranks below, Blanket must have been bored when he decided random people and prank them about everything, ranging from being a morbidly obese kid, who needs help with his weight loss journey, to just random nonsense that any other typical teen would do…
#NEW Video of Bigi (Blanket Jackson) pic.twitter.com/0yAKGbvXdB

— Prince-Pαris-Bigi J. (@PrinceParisBigi) December 3, 2017
#NEW Video of Bigi (Blanket) Jackson
part 2 pic.twitter.com/xcUFPlOjSj

— Prince-Pαris-Bigi J. (@PrinceParisBigi) December 3, 2017
In addition to watching Blanket grow up before our eyes, I also wanna point out the physical similarities between him and his dad, Michael Jackson. Why? Because we all know that MJ's kids oftentimes get accused of not being his biological children. But many on social media have continued to point out how Blanket especially looks a lot like his daddy- the only main differences are his skin complexion and his lack of an afro. But other than that, here's what people are saying, let us know if you agree them or not on this…
You can have doubts about Prince and Paris, but it's clear that Bigi is Michael's biological child, he totally looks like him#michaeljackson #lisamariepresley #blanketjackson #bigijackson #princejackson #parisjackson #arnoldklein #marklester #music #MJJ #LMP pic.twitter.com/gOet6uXm0Q

— Jayden (@loko_das_ideias) December 22, 2017
Bigi more and more like his biological Father Michael (:#michaeljackson #bigijackson #blanketjackson #lisamariepresley #parisjackson #princejackson #jacksley #joejackson #MJJ #MJ #LMP #elvispresley #music #moonwalker #littlemj #jacksonfive #biracial #arnoldklein #marklester pic.twitter.com/ZuYTcdH1Is

— Jayden (@loko_das_ideias) December 25, 2017
They are identical in appearance, personality and also mannerisms, concluding he is his father's twin#michaeljackson #twins #onlychild #son #biological #likefatherlikeson #bigi #blanket #jackson #biracial #mixed #dna #daddy #music pic.twitter.com/JZq6b8JUUg

— Jayden (@loko_das_ideias) December 18, 2017
https://twitter.com/_frexxx/status/906273148026449921
Thoughts ILOSM fam?'
Join us on Facebook for the most engaging discussions from the Old School! Old School News With A New Point Of View!