Two Of Russell Simmons' Sex Assault Accusers Just Filed Criminal Charges w/NYPD & He Responds
Posted On : January 9, 2018
More bad news for Uncle Rush, y'all. A total of 14 women have now accused him of sexual misconduct and sexual assault. Now two of them have filed criminal complaints with the New York Police Department adding to the seven of those already being investigated.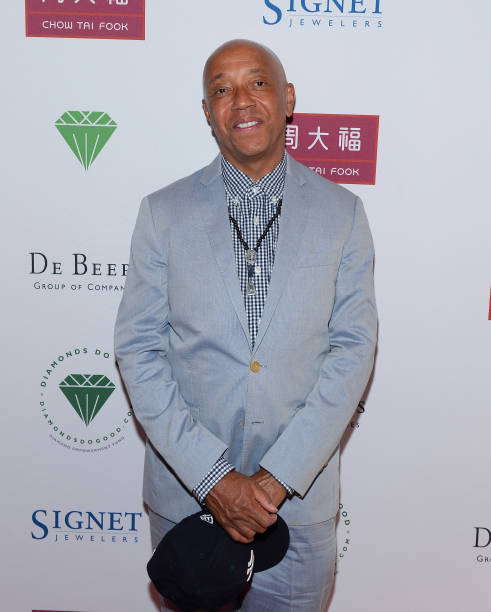 The Legal Claims Against Simmons
Both complaints were filed before the end of December, TMZ reported. One of the women who went to the police with her accusation is Sherri Hines, a member of the all-girl rap group Mercedes Ladies. Hines said that in 1983, she visited Simmons at his office under the guise of discussing a possible record deal with his label Def Jam. She was only 17 or 18 years old at the time. Hines told Megan Kelly on TODAY that he held her down and raped her on the couch in his office.
"The way I felt at the time was…I can't believe this man just violated me like I was nothing" – Sherri Hines, Russell Simmons accuser. #MegynTODAY pic.twitter.com/48Q5TBZoAT

— Megyn Kelly TODAY (@MegynTODAY) December 19, 2017
"The way I felt at the time was… I can't believe this man just violated me like I was nothing," Hines recalled.
The second woman who accused Simmons, has chosen to remain anonymous. She alleges that Simmons assaulted her at his home in Manhattan in 1991. The then-32-year-old reportedly told police that the two had gone out on a date. Upon returning to his place, Simmons allegedly made sexual advances towards her and tried to remove her dress. The woman rebuffed his advances and he then "forcibly raped her."
Simmons has denied all of the allegations against him. He had gone on the offensive to publicly fight the claims against him using social media and even took a polygraph to disprove the claims of one of his accusers. On Dec. 14, Simmons launched a #NotMe movement, in response to the #MeToo movement being launched against him. He has since abandoned the defense tactic.
Russell Now Clappin' Back Against Claims Again
Page Six reported that Simmons' reps told them that he had a change of heart. Simmons said that "this is a time for women to speak." But since these two latest charges have been filed, Simmons has made an about face and assumed his original posture.
"I vehemently deny all these allegations," Simmons said in a statement issued by his representative, Eric Rose, as reported by USA TODAY. "These horrific accusations have shocked me to my core and all of my relations have been consensual. The current allegations range from the patently untrue to the frivolous and hurtful," he added. "The presumption of 'innocent until proven guilty' must not be replaced by 'Guilty by Accusation.'"
So we'll have to let the police do their work. There is no statute of limitations for rape in New York, so the NYPD will have to investigate every last one of those complaints. This is gonna be a long year…
Join us on Facebook for the most engaging discussions from the Old School! Old School News With A New Point Of View!