(Video) Joe Jackson Responds To Quincy Jones Revealing MJ Was A 'Music Thief'
Posted On : February 11, 2018
As most of us know by now, Quincy Jones has been setting the internet off with his latest interview. Q pretty much snitched on everybody, including himself and his friends, in his Vulture interview.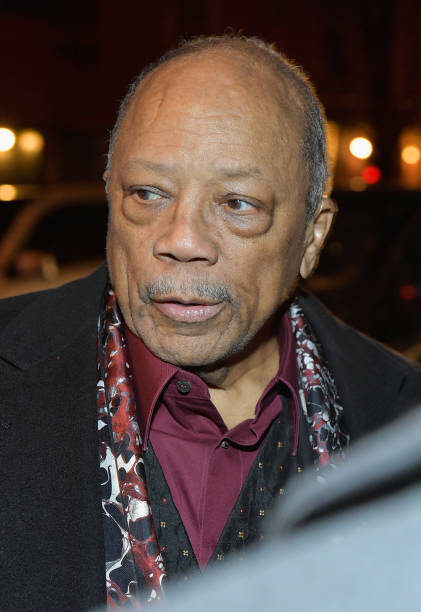 The iconic Thriller producer has always been one to be brutally honest, but the reason he's caught the attention of the young and old schoolers, is because he doesn't do many interviews, so many never knew (until now) just how real he actually is.
Quincy Jones' Claim About MJ

One of the friends Quincy spoke on was his good friend, Michael Jackson, and the Jackson family patriarch, Joe Jackson, is pissed off. In case y'all didn't catch what Q said about MJ, he called the late icon a straight up "thief":
Quincy Jones: I hate to get into this publicly, but Michael stole a lot of stuff. He stole a lot of songs. [Donna Summer's] "State of Independence and "Billie Jean."The notes don't lie, man. He was as Machiavellian as they come. … Greedy, man. Greedy. "Don't Stop 'Til You Get Enough" — Greg Phillinganes wrote the c section. Michael should've given him 10 percent of the song. Wouldn't do it.
Joe Jackson's Reaction To Q's Claim
After hearing what Q said about his son, Papa Joe was spotted by paparazzi and asked his opinion of it. Let's just say Joe may be 89 years young, but that stern personality he had when he was the much younger pops of Jackson 5, is still in tact today. He had few words for Quincy, check it out below:
It's been said that when "Billie Jean" is slowed down, there are great similarities to Summer's "State of Independence." Also, to Quincy's credit, he was the producer of both, "Billie Jean" and "State of Independence." So, if anyone would know if Michael jacked certain elements of Summer's song, it would probably be Q…just saying.
Join us on Facebook for the most engaging discussions from the Old School! Old School News With A New Point Of View!