After Terrance Howard Gets Roasted On Social Media, He Unexpectedly Responds With Confusing Video
Posted On : December 10, 2017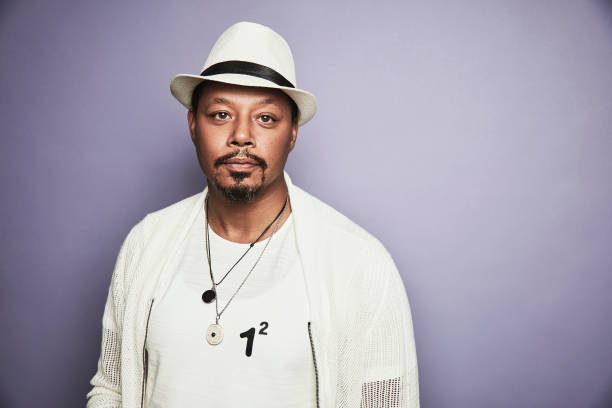 ILOSM fam,' in case y'all haven't heard by now, there's a hilarious Terrence Howard roasting session trending all over social media. Why are they clowning the Empire actor, you ask? Because of his usage of the word "Mayne" as in 'man,' in damn near every role he's portrayed throughout the years. Well, that and the one request that was posted on Twitter a few days ago: "Someone photoshop Terrence Howard as a Jedi," which has now sparked an international Terrence Howard "mayne" meme craze.
— ChuckDFinao (@ChuckDSays) December 7, 2017
Although T. Howard is a phenomenal actor, like many other great actors, he has certain signature traits that always pop through in his characters. It doesn't matter if he's playing the villain, 'Lucious Lyon,' the slick best friend in The Best Man, or the hustlin' pimp in Hustle & Flow….
There is bound to be his catchphrase 'mayne' thrown up in the mix at some point.
Social Media Gets Hella Creative w/The T. Howard "Mayne" Memes
Now though, apparently people were bored this past weekend and decided to entertain themselves at the expense of Terrence Howard, with the most creative and hilarious 'mayne' memes they could think up. Here are a few of them…
— ChuckDFinao (@ChuckDSays) December 7, 2017
"Promise me you'll survive, mayne" pic.twitter.com/fHW3ug5Bm2

— Tristan (@AyoTristan) December 8, 2017

**


**


**


**


**


**

Terrence Howard Responds To The "Mayne" Memes
T. Howard has also responded to the "mayne" craze, with a very non-Lucious-like reaction. He didn't get offended by the many people picking on his over-usage of the word "mayne," he instead decided to join in with jokes of his own. In a rare Instagram moment, Terrence actually surfaced with a video of his own, holding his favorite instrument his guitar- while repeatedly saying an almost incoherent sentence, using "mayne" several times to get his point across. Even though we still don't understand what the hell he's talking about in the video, it was still cool to watch. Check out Terrence Howard's response below…
Look here Mayne… #mayne #terrencehoward pic.twitter.com/ttPuwdFbT4

— Terrence D Howard (@terrencehoward) December 10, 2017
It's a good thing Howard took this all in stride and didn't let "Lucious Lyon" take control of his emotions in real life. If that were the case, we'd all have to watch our backs right about now, LOL.
Join us on Facebook for the most engaging discussions from the Old School! Old School News With A New Point Of View!