(Video) Watch Diana Ross, 73, Party All Night At Gay Club With Men In Bikinis & Her Son
Posted On : January 8, 2018
ILOSM family sometimes you just gotta let it all hang out. Pretty sure most of us have had moments like that. Well, that time came on Saturday for Diana Ross, who got her jam on all night long, like she was not 73, but more like 27.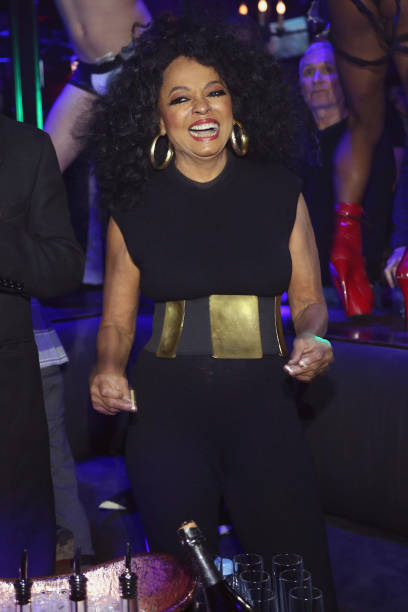 It all went down in Hollywood, California. 'The boss, Ms. Ross' decided she wanted to have a lil' fun at the popular gay club, The Abbey. Not one to let his moms enter a nightclub unprotected at 73 years young, Diana's son/actor, Evan Ross, accompanied her and kept a close eye on her all night.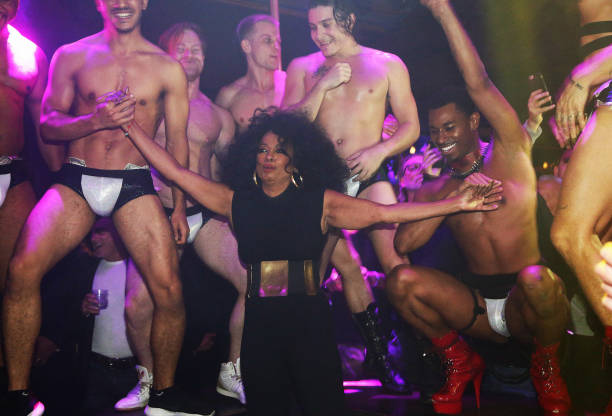 Fans were shocked and elated to see Diana steppin' up into the club like her theme song was "I'm Coming Out." As she swayed and sashayed to her own music- her new remixed version of "Ain't No Mountain High Enough"- male go-go dancers, dressed in bikini bottoms and 6 inch stilettos, danced on the bar tops right in front of her. The cameras caught Ms. Ross' eyes taking it ALL in, if you catch my drift, LOL.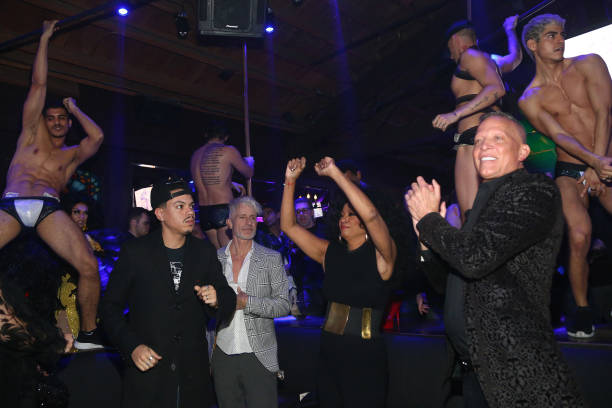 At one point, the "Upside Down" singer hopped on top of the bar with the dancers and started doing some of her signature dance moves- hips bouncing, arms swaying in the air, etc. That's when the fans got really hyped and understandably so. Check out the video footage of her big night below…

As Diana danced, Evan Ross, looked on from a distance and was glad to see his Moms out there partying 'like it's 1999.' In fact, watching Diana Ross do her thang at The Abbey, reminded us of her frequent visits (as seen below) at the infamous Studio 54 nightclub back in the day. Only seasoned Old Schoolers know about that celebrity hot spot…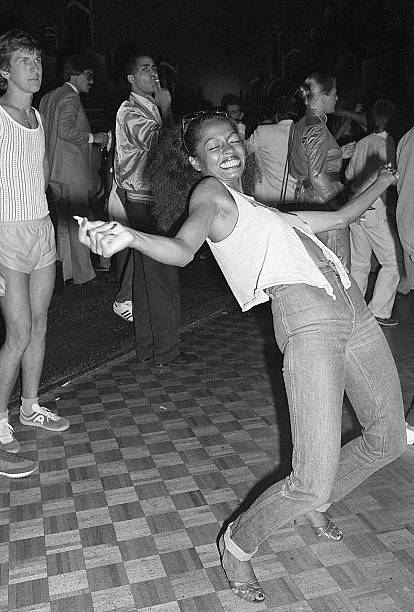 And of course we can't talk about the former Supreme icon without talking about how real she still looks. She rocked an all black bodysuit, with a belt that had her lookin' 73 and fabulous. And just so we know it's real, her daughter/actress, Tracee Ellis Ross, displayed her mother's natural, makeup-free beauty on Instagram…
https://www.instagram.com/p/BdF_V5bjClN/
Lookin' good Ms. Ross!
Join us on Facebook for the most engaging discussions from the Old School! Old School News With A New Point Of View!