Camille Cosby Reportedly Highly Pissed With Keshia Knight Pulliam Over Disagreement
Posted On : May 12, 2018
On April 26th, Bill Cosby (80) was found guilty of sexually assaulting former Temple University employee, Andrea Constand, in 2004. He's currently on house arrest and awaiting his official sentencing from the judge. While Cosby prepares to more than likely do time behind bars, word on the Old School curb is that his wife, Camille Cosby (74), is beefin' with former "Cosby Show" star, Keshia Knight Pulliam.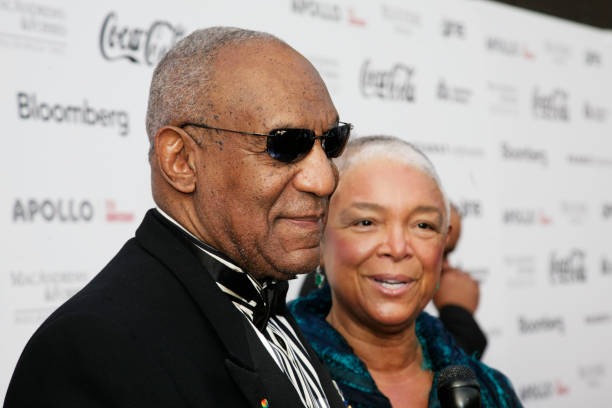 Tension Between Mrs. Cosby & Pulliam?
Out of all of the "Cosby Show" kids, "Rudy" a.k.a. Keshia, was the only one to show up to court, in support of Bill Cosby, during his first trial against Constand in 2017. The others- "Theo," "Denise," "Vanessa," Sondra" and the 'step-grandchild,' "Olivia"- were ghost at that trial.
After Keshia's trial attendance, Bill Cosby's opposers bashed the hell outta her, while his supporters applauded Keshia's actions. However, *cue record scratch* according to reports, Keshia's had a change of heart, which brings us back to Mrs. Camille Cosby.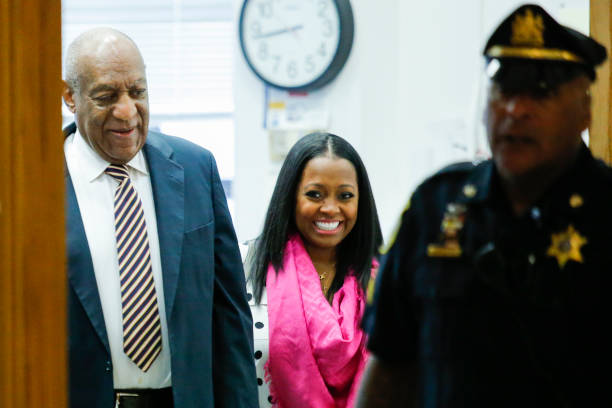 Radar Online has just reported that Camille is pissed off with Keshia for refusing to show public support for Bill, following his sentencing. Camille wrote an infuriated letter to support her husband after his conviction and she reportedly now wants Keshia to do the same. But apparently Keshia learned from the last time she stepped out on a limb with Bill and is said to be giving Camille the 'I love Bill, but issa NO for me' type of response:
Via Radar Online: …The actress isn't so sure she wants to publicly support him — and Cosby's wife Camille is furious, RadarOnline.com can exclusively report. "Camille and Keshia are at odds. Camille wants Keshia to write a letter or make a statement supporting Bill after his guilty verdict. But Keshia has refused," the source explained to Radar. […] "She [Keshia] thinks she has done enough," added the source. "She's even been to court and stood by Bill, but at this point she won't do anything else. And Camille is furious."
It was also reported that Keshia turned down Camille's letter request due to pressures from the #MeToo movement, as well as Mrs. Cosby's angry open letter, comparing Bill to Emmett Till after his conviction.
Camille Stands By Her Man, Goes Off After His Sentencing
In case y'all missed Mrs. Cosby's official statement, she blasted the media, the accusers, and the district attorney for contributing to an "unethical campaign" and trial against her husband.
Mrs. Cosby on the media, accusers, and Emmett Till:
"The overall media, with their frenzied, relentless demonization of him and unquestioning acceptance of accusers' allegations without any attendant proof, have superseded the Fifth and Fourteenth Amendments, which guarantee due process and equal protection, and thereby eliminated the possibility of a fair trial and unbiased jury." […] Since when are all accusers truthful? History disproves that…for example, Emmett Till's accuser immediately comes to mind."
Camille on the district attorney and accuser's testimony:
" The worst injustices, however, have been carried out in the Pennsylvania Montgomery County Courthouse. Three criminal charges, promised during an unethical campaign for the district attorney's office, were filed against my husband…all based on what I believe to be a falsified account by the newly elected district attorney's key witness. I firmly believe her recent testimony during trial was perjured; as was shown at trial, it was unsupported by any evidence and riddled with innumerable, dishonest contradictions. Moreover, Bill Cosby's defense team introduced the testimony of a witness who confirmed that the district attorney's witness admitted that she had not been sexually assaulted, but that she could say she was and get money … which is exactly what she did."
Read her full statement below…
Official Statement From Camille O. Cosby"We the people" are the first three words of our nation's Constitution, but…

Posted by Bill Cosby on Thursday, May 3, 2018
Join us on Facebook for the most engaging discussions from the Old School! Old School News With A New Point Of View!