Days After Daughter's Death A Somber Cosby Goes At PreTrial To Stop Prosecutors' Latest Tactic
Posted On : March 5, 2018
It's been just 10 days since Bill Cosby's daughter, Ensa Cosby, passed away at the age of44, yet for the legally troubled comedian, the show must go on. As of Monday (3/5/2018) morning, Bill was back in court for the pre-trial of his sexual assault re-trial, which initially resulted in a hung jury in 2017. The case is for the allegations of former Temple University employee, Andrea Constand, who claimed Cosby assaulted her in 2004, during one her visits to his home. On Monday, Cosby and his attorneys arrived to Montgomery County Courthouse in Norristown, PA, to try to put a stop to what the prosecution just asked the judge to do. See details below…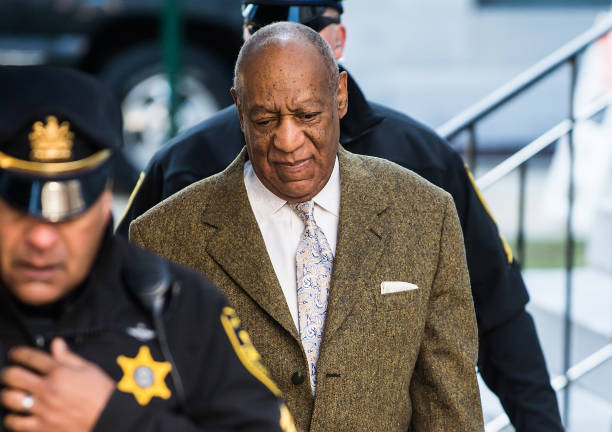 Cosby's Team Trying To Block Prosecution's Hefty Request
Cosby arrived in court at approximately 9:00 a.m., on the arm of his spokesperson, Michael Wyatt. Although the 80 year old comedian is understandably in extreme grief over his daughter's death, he and his legal team have one mission on their minds today. That is, to block the prosecution's request to have 19 women testify, who all claim to have been sexually assaulted by Cosby.
Via Yahoo: Cosby's lawyers are trying to prevent dozens of accusers from testifying at his April 2 sexual assault retrial. Prosecutors want to call as many as 19 women to the witness stand in an attempt to show Cosby engaged in a five-decade pattern of drugging and harming women.
It was also reported that Cosby's lawyers want the judge 'to limit the number of accuser witnesses again. They argue some of their claims are "virtually impossible to defend against."'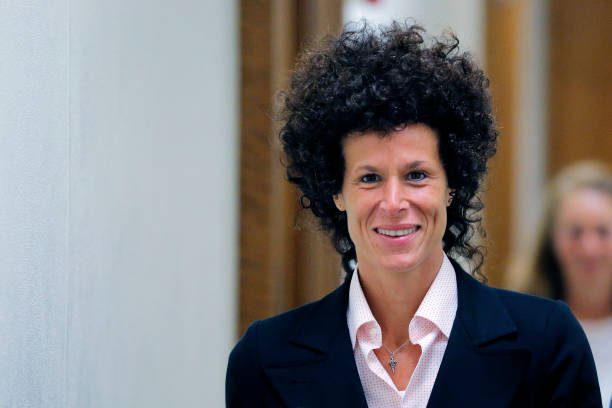 The accusers, whom the prosecutors are trying to get approved, apparently are not filing charges of their own against Cosby. Therefore, it is presumed that statue of limitations have kicked in on their allegations that they probably date back decades ago.
During Cosby's 2017 trial vs. Andrea Constand, the judge only allowed the testimony of one other accuser be presented. The re-trial will be tried in front of the same judge, who presided over Cosby's 2017 trial.
Cosby's Daughter Laid To Rest, Husband Speaks Out
All of this is happening as Mrs.Camille Cosby, Bill and their remaining three children- daughters, Erika, 52, Erinn, 51, and Evin, 41- are grieving their beloved Ensa Cosby, who died from renal disease on February 23, 2018.
As we previously reported, Ensa's funeral was held on Wednesday, February 28th, in a small, brief ceremony at the Cosby family home in Massachusetts. It was then that Ensa's husband, Martin McLean (55), finally spoke out and revealed unknown details about the days leading up to her passing.
As Martin McLean was leaving the service of his beloved wife, he stopped for a brief moment to speak to DailyMail reporters, who were outside of the home. That's when he revealed that although Ensa was battling kidney disease, her death was very sudden and shocking for the family. The reason, according to Martin, is because in the days prior to her passing, Ensa received some extremely good news that the whole family had been waiting- they'd finally found a new kidney for her and she was about to receive the transplant. Unfortunately, although Ensa was in decent health days prior, her health unexpectedly deteriorated on Friday. See details below:
Via DM- A kidney match had been identified for Bill Cosby's daughter and a transplant would have taken place within weeks, her grieving husband has revealed exclusively to DailyMail.com. But Ensa Cosby McLean suddenly took a turn for the worse and died on Friday…before the transplant surgery could occur, businessman Martin McLean said."She had been battling kidney issues for the past couple of years, she had been on dialysis and she was very brave." McLean said as he paused to speak to DailyMail.com while leaving Wednesday's brief funeral. […] McLean remembered his wife as 'the warmest, sweetest person that you could ever want to meet.'
Husband Asks This Of Fans
Ensa's husband then asked one request of the public, for those who wish to help:
He asked well-wishers to send donations to the Boston hospital to help battle renal disease, in his wife's name. "That would be terrific," he said before taking off in his black Chevy Suburban.
Details Of Ensa's Funeral/Burial At Cosby Home
Not only was Ensa's private funeral (of family members only) held at the Cosby family mansion in Shelburne Falls, Massachusetts, but so was her burial. Although that may seem rather odd for many, to bury their child behind their home, but for the Cosby family it is a very sentimental and beautiful burial ritual. Bill and Camille first welcomed that ritual for the 1997 burial of their then 27 year old son, Ennis Cosby, who was senselessly shot and killed during a presumed botched robbery.
Ensa was buried right next to her brother, on the grounds of the family home, in a spacious section of their land, called "Ennis Garden."