Beverly Johnson's A Legendary Model, But Her Adult Daughter Now Grabs All Attention
Posted On : January 11, 2018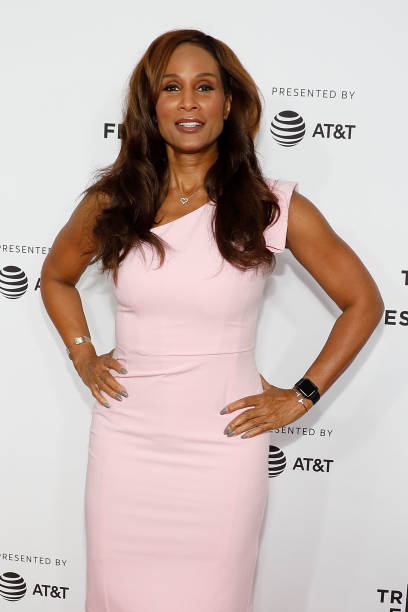 Beverly Johnson has made a lotta noise throughout the decades- as one of the first African American 'supermodels' in the 70's and 80's; as a tell-all author; a self proclaimed 'victim' of Bill Cosby, and more. However, it is her gorgeous daughter, Anansa Sims, who's getting a lot of the shine now. Some of you may recall Beverly's daughter from their prior reality show, Beverly's Full House, some years ago.
On the show, there was sometimes tension and distance between Beverly (65) and Anansa (39), who didn't necessarily care for her mom's judgmental ways. The status of their relationship seems to be in a much better space now and one thing's for sure, Bev's beautiful, age-defying genes did NOT skip her daughter! Anansa is FOINE! Not fine, but FOINE…there's a difference.
Meet Anansa Sims, Beverly Johnson's Daughter
We recently came across some photos of Anansa flaunting her killa curves and in the words of "Grady," all we could say was "Good googly moogly!"
After having three wonderful children, Anansa's snapback game is on point. These days, as a self described plus sized model, she's turning just as many heads as her Moms did during her supermodel heyday.
Anansa's three children are with her ex-husband, who's also a retired Atlanta Falcons NFL player, David Patterson…
Ms. Sims is also a strong advocate for positive body image and she oftentimes promotes the message of self love on her social media pages…
Now, I know that mainstream media may refer to her as a 'plus size model,' but from my neck of the woods- down south- we simply call her beautiful and thicka than a Snicker in all the right places. Sometimes it gets old and tired to see the labels the modeling world places on women, but I digress. Anyways, Anansa keep doing you queen, we love it!
Join us on Facebook for the most engaging discussions from the Old School! Old School News With A New Point Of View!