Black Twitter Erupts After Grammys Confuse The Hell Outta Them Over Patti LaBelle
Posted On : January 29, 2018
At last night's Grammy Awards, there were several surprises. For starters, one of them was the fact that Jay-Z entered the ceremony with the most nominations- 8 to be exact- and ultimately exited Madison Square Garden's doors with not one Grammy. Although I was pretty surprised that Jay didn't at least earn one shiny trophy, I was still happy that he was beaten by artists like Kendrick Lamar and Bruno Mars, instead of some of the 'mumble rappers' these youngins listen to nowadays.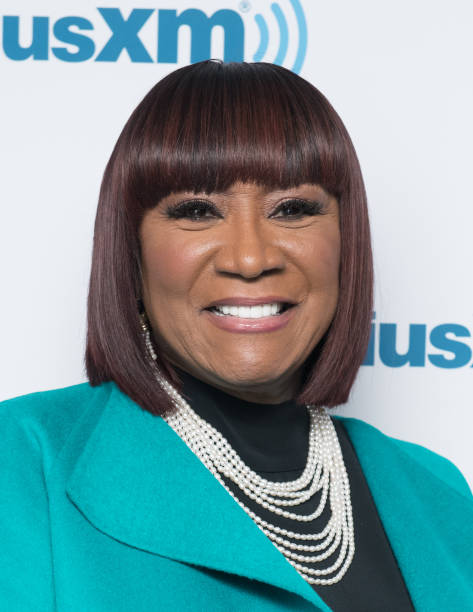 Anywho, another big surprise of Grammy night was the one that had Black Twitter in a hilarious tizzy. It had everything to do with the confusion over a Patti LaBelle performance that never happened.
Black Twitter confused! Lol we were looking for Patti Labelle

— 🇭🇹Ge'Ge Bih'♊️ (@theGEGEeffect) January 29, 2018
You see, as Black folks were sitting at home, eating popcorn and watching the Grammy's, they thought they were in for the surprise of their night, when the speaker announced that Patti was about to perform. Everybody started turning up their TV volumes and sliding to the edges of their couches like, 'Patti's about CUT UP on that Grammy stage!' In other words, in their anticipation of seeing Patti, Black Twitter was pretty much like this…
I thought he said Patti Labelle I was finna be like #GRAMMYs pic.twitter.com/4rgY8YzGBV

— Sngkid360 (@Sngkid_360) January 29, 2018
HOWEVER, it turns out, soul sangin' Patti never showed up, instead, it was Broadway singer, Patti LuPone, singing "Don't Cry For Me Argentina."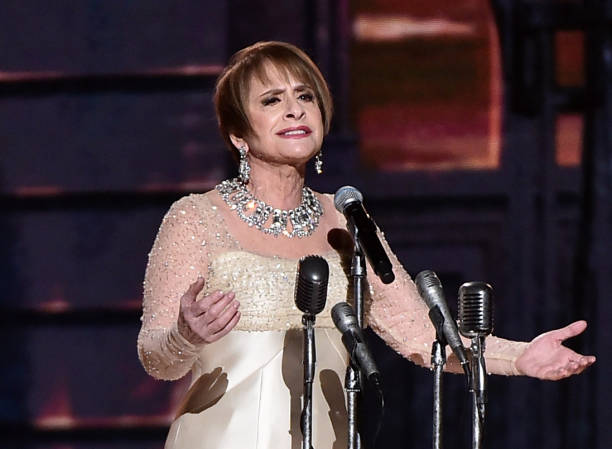 Of course, when the legendary LuPone stepped onto the Grammy stage, many were initially like 'Patti Lu-WHO?!!' Then came Black Twitter's hilarious reactions that began to quickly flood the Twitter timelines. Check out those priceless reactions out below:
I thought I heard "Patti LaBelle" and jumped up like pic.twitter.com/96DDDPg5WD

— #GoodGirlGoneFab (@theeGGGF) January 29, 2018
When you thought Patti Labelle was performing, but it's Patty Lapone pic.twitter.com/3G9l3JRODR

— DJ R-Tistic (@dj_RTistic) January 29, 2018
Soooo Patti LABELLE ain't coming? pic.twitter.com/MSMfPtgopq

— [mel] (@WhoMEA) January 29, 2018
Damnit I wanted Patti LABELLE pic.twitter.com/65C35CpgSA

— Yukon Cornelius ❄️ (@A_Kid_Named_Lee) January 29, 2018
But when you mis-hear the announcer and you hear Patti LaBelle and not Lupone, and you kick you shoes of and…. pic.twitter.com/s30W5gGp2q

— Terry (T-Holla) (@terryhollimon) January 29, 2018
When I realized it wasn't Patti Labelle… pic.twitter.com/EVO5WExE2i

— Lem Dunnigan (@LemDunnigan) January 29, 2018
RT if you wish it was Patti LaBelle singing instead #grammys pic.twitter.com/XkQRXExZpC

— SlimFat Johnson (@prime_bee) January 29, 2018
https://twitter.com/LeBandz_James/status/957828598370578432
No disrespect, but I thought they said Patti LaBelle #GRAMMYs pic.twitter.com/K3WuCkFYG4

— Ya Boy (@yaboybill) January 29, 2018
I am mad y'all were really waiting for Patti LaBelle. Smh pic.twitter.com/AKRrI7Fq94

— Darnell's Creek (@MrDubC) January 29, 2018
https://twitter.com/SequoyaChanel/status/957814795973091329
Like I said, their reactions were priceless, LOL. Much respect to Patti LuPone though and maybe next year the Grammys will have Patti LaBelle up on that stage doing her thing as well.
Join us on Facebook for the most engaging discussions from the Old School! Old School News With A New Point Of View!