Chris Brown's Pet Monkey Could Land Him In Jail Because Of His Daughter
Posted On : January 12, 2018
Chris Brown took a lot of heat from followers on social media last month after he posted a video of his 3-year-old daughter Royalty with his new pet monkey. But Brown didn't see what all the fuss was about. Commenters were adamant that the baby Capuchin monkey was a danger to the little girl and that the exotic animal belonged free in the wild.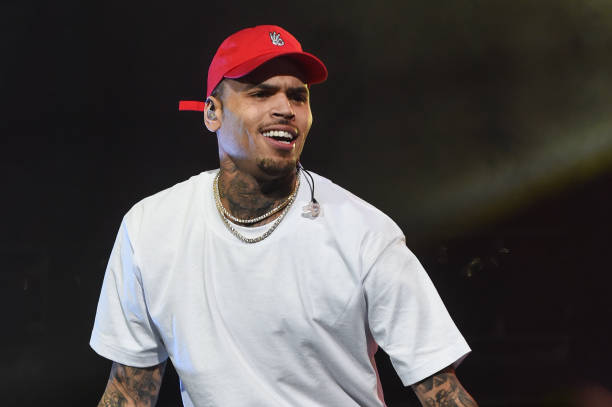 Apparently, the California Department of Fish and Wildlife along with the Los Angeles City Attorney agreed. On Jan. 2, they seized little Fiji and now Brown might be facing prosecution.
TMZ reported that Brown failed to get a permit for the monkey. It is classified as a restricted species. If Brown is tried and convicted by the city of Los Angeles, the misdemeanor could earn him up to six months in jail.
His attorney, Mark Geragos, would much rather be spending his time on more serious matters. On top of representing Colin Kaepernick in his collusion case against the NFL, he must now defend Brown against the City Attorney for what Geragos called "monkey business."
"As I leave my office in Downtown L.A. and walk past people sleeping on the street on my way to defend people charged by the City Attorney with selling medical marijuana … now spending taxpayer money on investigating monkey business, this completes the circle on his absurdity," Geragos told TMZ.
Nevertheless, Brown will have to answer to the charge and may end up defending himself in court should the City Attorney decide to pursue a case against the singer. ABC 7 News reported that Capt. Patrick Foy of the CDFW received multiple complaints about Brown's Instagram posts showing photos of Fiji.
In the video, Royalty had the monkey on her lap, swaddled in a blanket, and wearing a diaper. Foy got a search warrant, but Brown agreed to surrender the monkey instead. He was not home when agents arrived to take Fiji away in his cage.
As far as Royalty's safety is concerned, Fiji never traveled to her mother's home in Houston. Brown has shared custody and ensures that she is monitored when in his home.
Join us on Facebook for the most engaging discussions from the Old School! Old School News With A New Point Of View!