Mary J. Blige Reveals The Best And Worst Thing About Her Finances
Posted On : February 5, 2018
Once upon a time, Mary J. Blige was a happily-married woman to a man she once called her 'lifesaver.' Kendu Isaacs became her husband and manager in 2003, which is a decision that the 'Queen of Hip Hop Soul' now painfully regrets.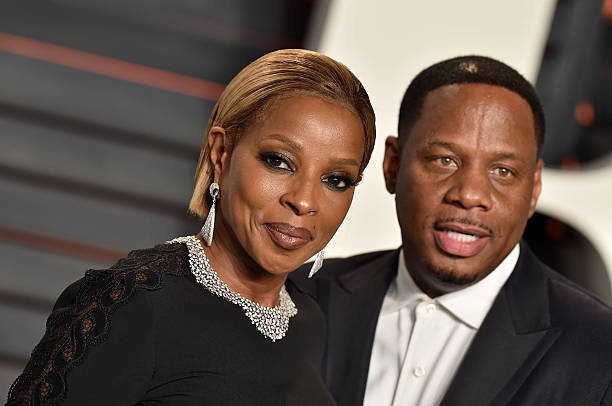 Learned The Hard Way
She turned over her financial affairs to Isaacs and now is paying for it– literally and figuratively. But Mary has learned a hard lesson through it all. Even if you have a great team, you still need to know what's going on with your bread.
Mary sat down with New York Magazine to talk about her recent successes and her hopeful perspective on life. She didn't want to go into the details of her messy divorce, but Blige did talk a bit about the impact it has had on her finances.
https://www.instagram.com/p/BezKf3dBPsx/
Her Divorce Is The Best And Worst Thing That Could Happen To Her Finances
In divorce documents, Mary told the court that she was in debt up to her eyeballs and owed millions of dollars to the IRS. Blige credits Isaacs for this mess, but she has taken ownership for not paying attention to the business side of her craft. At one point last year, Mary was homeless. The reality of her condition was a rude awakening. Mary is not just in the music business, she IS a business.
"I'm just being straight-up honest," Blige told New York Magazine. "I never wanted to do all this stuff, but after what I've been through and all the mess that I'm in … You have to pay those taxes. It's good to see what you have and what you don't have — and why are we paying this person $5,000 a week?"
The Golden Globe and now Oscar-nominated actress/singer has much to look forward to in the coming days. Her performance in "Mudbound" has garnered hella praise and most definitely validates her recent star on the Hollywood Walk of Fame.
But it has all been overshadowed by the ongoing battle with Isaacs over her money, coupled with the challenges of earning money to pay off her debts. Mary J. had been ordered to pay Isaacs $30,000 a month, which she hopes will end when they go to court next month. Either way, Mary has turned a corner.
"This is the next chapter," Blige said with optimism. "This is why I'm just so humbled and grateful, because I've been praying for this and asking for this and it's here, outside of all this foolishness that's happening right now."
Join us on Facebook for the most engaging discussions from the Old School! Old School News With A New Point Of View!