Simply The Best: Tina Turner, 78, Will Finally Receive One Of The Biggest Honors Of Her Career
Posted On : January 10, 2018
After 50+ years in the music game and millions of records sold, the iconic Tina Turner is finally getting some respect from one of the music industry's oldest organizations. It's hard to believe that Grammy Award-winning Rock and Roll Hall of Fame singer, hasn't already received the Lifetime Achievement Award from the Recording Academy's National Board of Trustees. But at the 60th Annual Grammy Awards held on Jan. 28 at New York's Madison Square Garden, Turner will finally get her due. At 78 years old, after spending over six decades in the music industry, Tina Turner will finally receive that award for a job well done.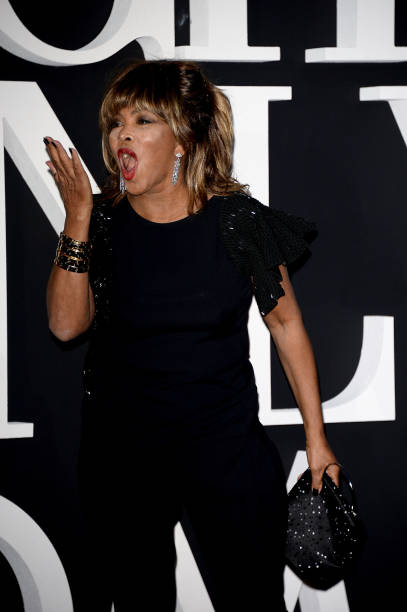 The Recording Academy made the announcement on Tuesday that Turner, along with Queen, Neil Diamond, Hal Blaine, Emmylou Harris, Louis Jordan, and The Meters, will be honored during the ceremony. This group is being hailed for their contributions to music in various mediums.
"This year's Special Merit Awards recipients are a prestigious group of diverse and influential creators who have crafted or contributed to some of the most distinctive recordings in music history," Recording Academy President and CEO Neil Portnow said. "These exceptionally inspiring figures are being honored as legendary performers, creative architects, and technical visionaries. Their outstanding accomplishments and passion for their craft have created a timeless legacy."
Even though her final tour ended in 2009, Turner has remained active participating in projects near and dear to her heart. One of which is a musical about her life called Tina: The Musical. It opens in London on March 21 at the Aldwych Theatre. Turner couldn't be more thrilled about the show's opening.
"It's really important to me to have the chance to share my full story," Turner is quoted as saying on the show's website. "I am so happy that London, a city that means so much to me, is going to be where we stage the World Premiere of my new musical!"
Fans are excited to see Tina Turner win the award. In 2010, a Facebook campaign was started which garnered over 125,000 followers. we would be remiss if we didn't note that Taraji P. Henson's movie "Proud Mary" which is a nod to one Turner's greatest hits and is the track used in the trailer, comes out on Friday, Jan. 12. Looks like 2018 is going to be a great year for Tina Turner. Congrats!
Join us on Facebook for the most engaging discussions from the Old School! Old School News With A New Point Of View!