70s Actress Bo Derek Resurfaces To Defend Kim K.'s Braids From Racial Backlash & Many React
Posted On : February 1, 2018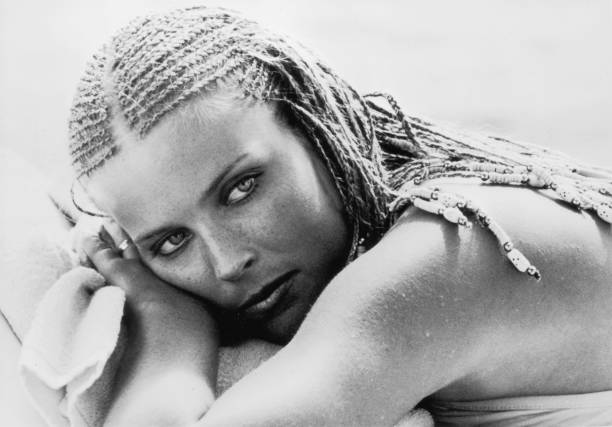 In case y'all haven't heard by now, Kim Kardashian-West sparked yet another media firestorm after offending many Black people with her new 'do….much like Ice T's wife, Coco, did not too long ago. Kardashian is being accused of cultural appropriation for giving the Caucasian 1970's/80's actress, Bo Derek, credit for her new hairstyle, instead of giving credit to the proper source- Africans and/or African Americans.
The Post That Started It All
In her Snapchat post, Kim K referred to her braids as "Bo Derek braids."
https://www.instagram.com/p/BehHUATBWf_/
BO WEST pic.twitter.com/jCA5Odyu5D

— Kim Kardashian West (@KimKardashian) January 29, 2018
That's when all hell broke lose across social media…
@KimKardashian Just saw your snap. Not Bo Derek braids. Cornrows! Call them what they really are. Just because Bo Derek wore her hair like that in the movie 10 she did not create that hairstyle. 😡 pic.twitter.com/ajpL73aj83

— Evette Wells (@awaken_queen) January 29, 2018
https://twitter.com/Teenagenature/status/957818533848772608
https://twitter.com/amand_pearl/status/957814881851510785
Then Kim K. only added fuel to the fire when she posted what appeared to be a defiant response to the backlash…
Quite frankly, I didn't give a damn when I heard about this, because the first question that popped into my mind was, 'Well, is Mrs. Kardashian-West doing anything new that she wasn't already doing?' Since there was no new news there, I didn't feel it was anything worth wasting your time ILOSM fam.' But lo and behold, there is something to speak on now…
Bo Derek Defends Kim K.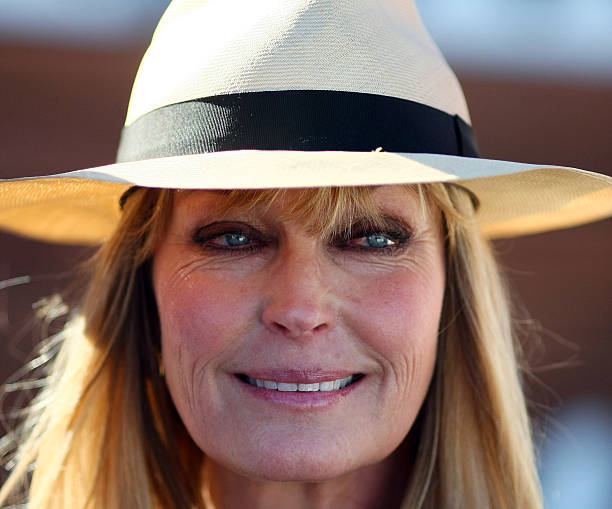 Bo Derek has just resurfaced to defend Kim Kardashian and their right to claim the African inspired hairdo. Why is this newsworthy? Because in the 70's and 80's, when Bo Derek "introduced" pop culture to the hairstyle that Africans and African Americans- including 70's/80's R&B singer, Patrice Rushen- had already been rockin' for centuries, there was no social media to shed light on that fact. So now that Bo has spoken out on the matter decades later, I thought it'd be pretty interesting to finally hear her thoughts on this one.
After reading the many comments accusing Kim of cultural appropriation, Bo Derek tweeted in her defense, using a reference to Egyptian African Queen Nefertari, whom she mistakenly referred to as "Queen Nofretari":
Hey! It's just a hairstyle that I wore in the movie "10" @KimKardashian calls it the Bo Derek because she copied my pattern of braids. I copied it from Ann-Margret's backup singer from her Vegas Sho. And we all copied Queen Nofretari. I hope Her Royal Highness is flattered. pic.twitter.com/UuQkh8VKOi

— Bo Derek (@boderek) January 31, 2018
Of course Bo, too, received backlash from many, for diminishing the bigger picture. That is, for centuries, people of color have been robbed of their culture, without receiving their just due. Therefore, the topic of hair may seem extremely minuscule in the mainstream sense, understandably so…but it is a very sensitive topic among many within African American culture.
— mikasa ackerman (@MalikaNgozi) February 1, 2018
https://twitter.com/Dannihack1/status/959099376189755393
Queen who?!?!? Who's skull is that? Did the back up singer get it from Nefertari? Hard to take y'all serious when a simple Google, would have got the spelling of Her Royal Highness name right.

— Smokingham Palace (@iwastetimez) February 1, 2018
So everyone on this thread who is white and thinks the braids are beautiful and just hair. Remember that when a POC walks into your place of employment for an interview or if hired, to work, that there better be nothing said about their hair. Mmmk!

— Joslyn aka Diva (@divachronicles_) February 1, 2018
CORNROWS! "Rocking my cornrows." Many other women rocked that exact pattern before you did and Kim knows it. No better then coco renaming her braids to the "cocoswoop" or Kim's "boxerbraids" CORNROWS dang… like Every. Single. Time. And that sarcasm was unnecessary.

— Priscylla Woolley (@mizwulee) February 1, 2018
"it's just hairstyle" but white people refuse to hire black women with braids or dreadlocks to get a job and getting young black girls expelled from school because of their hairstyles

— Kelly (@vnyvsh) February 1, 2018
I haven't heard a word from her in years lol why she open her mouth for THIS

— mikasa ackerman (@MalikaNgozi) February 1, 2018
My advice to any non-African or African-American person having difficulty grasping the sensitivity of this braided hairdo topic: Please do not judge something you may be misinformed of, because the level of insensitivity that could cause, varies from person to person. Rather, simply ask and try to understand the centuries of pain, anger, and injustice of others that such a sensitive topic, like this, is birthed from. The more open, honest discussions we ALL have among races, cultures, etc., the better understanding we'll have of each other's plights and/or ignorance.