Roland Martin Drags Mo'Nique Online When She Insinuates He Doesn't Stand For Black Women
Posted On : January 27, 2018
Comedian Mo'Nique and her husband, Sydney Hicks, created a podcast video where they called people out for not standing with them in the Netflix Boycott. In doing so, they opened up a can of worms and now other people in Black Hollywood are explaining why Mo'Nique is having a difficult time in Hollywood.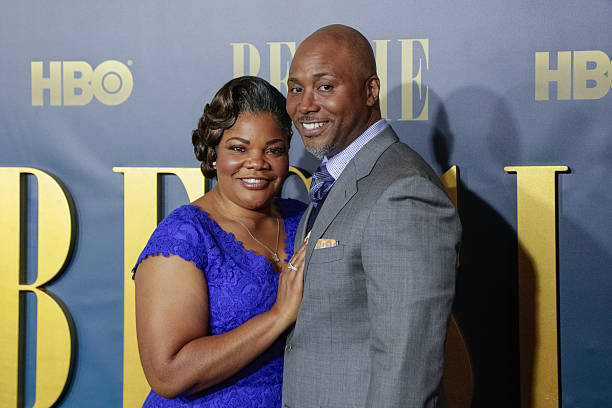 Journalist and pop culture expert, Jawn Murray, went live on Facebook to address the Mo'Nique's Netflix issue. He also took the moment to address the comments that Mo'Nique made on his Twitter page, where he challenged her statement that she's the most 'decorated comedian.'
Last night, I addressed Mo'Nique's #Neflix issue & her attacks on me for the LAST TIME. On my #LetsTalkLive broadcast I read a very-telling letter forwarded to me that #AlmostChristmas exec producer Will Packer sent to her husband. https://t.co/Ua9Ur6eOJ4 #MoNique #FacebookLIVE

— Jawn Murray (@JawnMurray) January 26, 2018
You see, when Mo'Nique was on "Sway In The Morning" radio show, she made a statement that she was the 'most decorated comedian' alive and Murray disagreed with that statement. Calling her statements alternative facts, Murray posted images of Whoopi Goldberg  and shared that she is in fact the most decorated comedian. Mo'Nique questioned his comments stating that Whoopi Goldberg was not a comedian. Again, Murray disagreed and revealed that Mo'Nique was dismissing Goldberg's accomplishments.
Taking to his Facebook page to go live, Murray revealed that he blocked an Oscar winner on Twitter. Sitting in front of his awards, the entertainment journalist read an email that film producer, Will Packer, sent to Mo'Nique's husband, Sidney. Packer was the executive producer for the film, Almost Christmas.
As Murray read Packer's email in his podcast, viewers learned that Packer decided to give Mo'Nique a chance, even though he was warned by people in Hollywood that she was 'difficult' to work with. Despite the rumors that Mo'Nique and husband were difficult to deal with, Packer shares, in his email, that his team went out of their way to ensure that Mo'Nique was comfortable. Murray stated that he was not a gossip reporter, as Mo'Nique called him, but that he is a journalist, who deals with facts. As he read the email that Packer reportedly sent to Mo'Nique's husband, Sidney Hicks, Packer informed Hicks that he and Mo'Nique reportedly treated employees on the set horribly, leading Packer to advise them to direct their anger towards him because he's the "HNIC."  The phrase "HNIC" apparently offended Hicks and Mo'Nique, and they allegedly filed a complaint against Packer with Universal Studios. Disappointed with their behavior, Packer claims that Mo'Nique and Sidney tried to get more money from Universal.
While Murray agreed that there is a racial and gender bias issue when it comes to pay in Hollywood, he says this is not the case with Mo'Nique.
Check Out Jawn Murray's Facebook Live Video Below:
Roland Martin Slams Mo'Nique After She Questions Him On Twitter
During Murray's podcast, journalist and political commentator, Roland Martin, commented, on the live video, that Mo'Nique was being "ethered." Martin then took to Twitter to encourage Mo'Nique to do some self reflection after Packer's email seemed to support claims that Mo'Nique is the problem. Then, Mo'Nique made the decision to question Martin on his fight for equality, in regards to African-American women. In a series of tweets, Martin pretty much dropped the mic as he delivered some hard truths to the Oscar winner.
Brother Roland please listen we getting ready to do press. I appreciate your fight, however where is your fight for EQUALITY when it comes to your sisters. Let's talk brother.

— Mo'Nique Worldwide (@moworldwide) January 26, 2018
Mo'Nique, the fact that you are even asking the question about what I have done to fight for equality and sisters shows you don't know. I don't talk about it. I DO IT. Have done it my whole career. I don't need to talk. I put in the work https://t.co/6Gv3PHa03C

— rolandsmartin (@rolandsmartin) January 26, 2018
ANYONE who watched my @tvonetv shows #WashingtonWatch and #NewsOneNow know that. They know who I put on as guests; panelists; even guest hosts. You don't want to go there with me. https://t.co/6Gv3PHa03C

— rolandsmartin (@rolandsmartin) January 26, 2018
But again, Mo'Nique, you really need to address the email @JawnMurray read that he said was from @willpowerpacker to your husband. That is damning. It spoke of how you mistreated the crew, men and women. Either you did or you didn't. Speak to that. https://t.co/6Gv3PHa03C

— rolandsmartin (@rolandsmartin) January 26, 2018
I don't waste my time in silly tit for tats. But Mo'Nique, you gonna have to own up to your stuff too if you want others to. That @EBONYMag cover you were on with @chrisrock and @IAmSteveHarvey? I conceived that issue. I was told the photo shoot was a horror because of you. https://t.co/6Gv3PHa03C

— rolandsmartin (@rolandsmartin) January 26, 2018
So here is my final point, Mo'Nique: you are 100% right about Black women, Black men and other people of color getting paid top dollar. But how we treat others impacts how we get paid. Now ask yourself, is it you or every other major Black Hollywood player that's the problem? https://t.co/6Gv3PHa03C

— rolandsmartin (@rolandsmartin) January 26, 2018
***
Is it you and your husband, or is @leedanielsent @Oprah @tylerperry @willpowerpacker @DavidETalbert and others the problem? Your talent is immense. But life ain't just about who has talent. It's also how we treat everyone else. THAT'S also equality. https://t.co/6Gv3PHa03C

— rolandsmartin (@rolandsmartin) January 26, 2018
I sat with you on @tvonetv where I discussed the issue w/you and @leedanielsent and Precious. I listened and heard you out. So why all the drama with Almost Christmas, where you were brilliant! You should have gotten lots of roles after that. Ask yourself why you didn't? https://t.co/6Gv3PHa03C

— rolandsmartin (@rolandsmartin) January 26, 2018
Was it because of what @willpowerpacker said in the email @JawnMurray read? Seriously, Mo, you gotta ask yourself the tough questions too. Let's all get paid our worth, but let's also demand excellence in how we interact.

— rolandsmartin (@rolandsmartin) January 26, 2018
Y'all keep saying to call @moworldwide. I don't have her number. Never have. I don't have personal axes to grind. I'm not being rude or disrespectful. But I will be honest. I wish her all the best. Now I'm taking off from Denver for KC and this funeral. Y'all be blessed!

— rolandsmartin (@rolandsmartin) January 26, 2018
We can all probably expect to hear a new podcast soon from Mo'Nique and her husband, Sidney Hicks, about this situation. Only time will tell.