After Adamantly Claiming Innocence, Russell Simmons Makes Statement That Some Now Question
Posted On : January 9, 2018
Russell Simmons is normally a long-winded, outspoken kinda guy, but he's been relatively quiet for the past couple weeks amid heightened sexual assault allegations. In fact, the week of Christmas was the last week Russell posted on social media. At the time, he was promoting his hashtag campaign #NotMe, which was another way of him working to prove his innocence. At the time, he said, "My intention is not to diminish the #MeToo movement in any way, but instead hold my accusers accountable."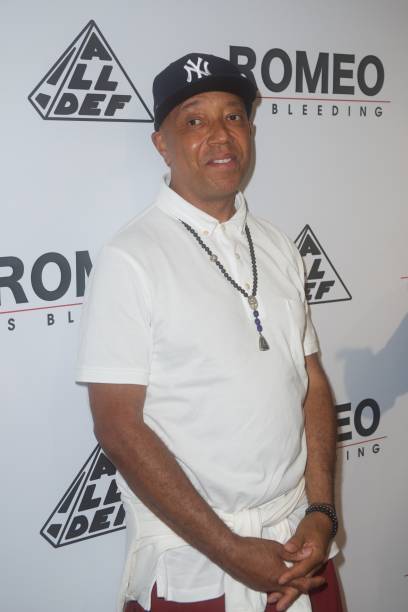 Then, on December 19 (2017), the former Def Jam Records CEO posted a meme that read, "God is working on me." That statement initially raised questions and now, his representative has released a statement that definitely has fans giving Russell the side eye.
Pump the Breaks:
According to The Fader, Russell Simmons has reportedly halted his #NotMe campaign. As expected, the abrupt change has raised questions about his innocence which he's maintained for so long. When asked about the reason, Russell's rep spoke with the publication and offered an explanation for his decision. Apparently, Russell halted the campaign as a form of respect to all who have suffered from sexual abuse…not necessarily as a result of any actions his accusers have accused him of.
Via Fader: Asked about the silence, his reps told us that Simmons felt it was "a time for women to speak," adding, "Mr. Simmons' previous statements stand, and he has nothing to add to [them] at this time." It was his #NotMe idea that prompted publicist and TV star Kelly Cutrone to tell Page Six last month that Simmons had tried to rape her in 1991. "The #NotMe thing? I'm going to do a #YeahYou. F – – k you," she told us.
#NotMe or #YeahYou:
Russell's latest move follows the release of several statements. When Russell introduced the #NotMe campaign, he worked relentlessly to prove his innocence with words and also a lie detector test, which his lawyers confirmed that he'd passed "with flying colors." He has also made it clear that it is important he prove his innocence for the sake of his daughters. Could it be damage control, or is he really innocent? Regardless of whatever the case may be, he's proclaimed his innocence: "Today, I begin to properly defend myself. I will prove without any doubt that I am innocent of all rape charges. Today, I will focus on 'The Original Sin' [referring to model Keri Claussen Khalighi, who accused him in the LA Times of rape], the claim that created this insane pile on of my #MeToo," wrote Russell on Instagram…
However, Russell's words haven't stopped women from coming forward with claims about many different celebs- some of them dating back decades. With the rise in sexual misconduct claims, victims – both men and women – have been speaking out about the abuse they've suffered by men of power in Hollywood. So far, 13 women have come forward with sexual assault claims against Russell Simmons. Who's telling the truth and who's lying? Only time will tell.