After Blaque Member's Tragic Died, Here's How Her Sister Sadly Passed Months Later
Posted On : October 15, 2021
Many of us may remember when Natina Reed, member of the '90s R&B group, Blaque, tragically died some years ago, but sadly, most of us had no idea that her sister also died less than a year after Natina.
Everyone was stunned when the late Lisa Left Eye Lopes' (of TLC) protege,' Natina Reed, tragically followed her mentor in death ten years later in 2012 — just two days shy of her 32nd birthday. So, you can only imagine the shock and pain Natina's family faced when her sister, Niesha, sadly passed away soon afterwards. Scroll down for details of their tragic deaths below…
Details Of Natina Reed's Tragic Passing
Natina Reed is best known from Blaque's 90's hits, "I Do," "808," and "Bring It All To Me," but she also was an actress in the 2000 pop culture classic movie, Bring It On. For those who don't know about Natina Reed's death, we'll start with those details first. On the night of October 26, 2012, Natina Reed was killed after she'd walked to a local store and was accidentally struck by a car on a dark highway in Gwinnett County, Ga, just 12 miles away from her home. The driver of the car called 911 around 10:30 p.m. and stayed with her, trying to help her until police and paramedics arrived. Natina was rushed to the hospital, where she was pronounced dead at 10:59 p.m.. The driver was never charged and found not to be at fault.
Natina had a few legal run-ins shortly before her death, that stemmed from reported alcohol related incidents (one D.U.I. charge in 2011 and a disorderly conduct charge in 2012), but it was never discovered why Natina was standing on the road of such a dark highway, alone, the night she was killed. Here's what the Gwinnett County police stated at the time:
"It's kind of a dark lit area," said Sgt. Rich Long. "There is not really anything in that area that's open at that time of night, that would be any kind of a draw to a person up there."
Natina's Ex/Son's Father – Rapper Kurupt – Stepped Up For Her & Their Child…
Natina had one son, who was 10 at the time of her death, with her ex-boyfriend and former Death Row rapper, Kurupt.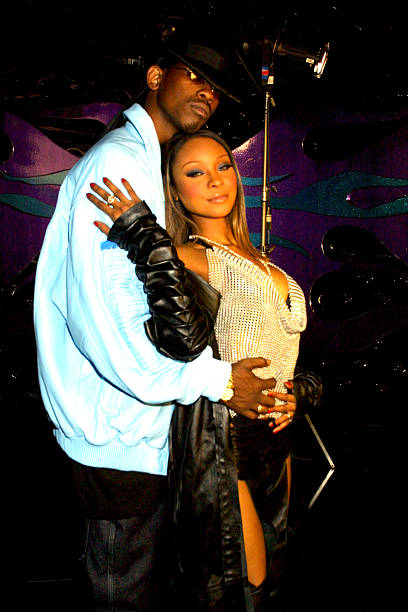 Although Kurupt and Natina were no longer dating at the time of her passing, Kurupt felt that it was only right that he cover all of the expenses for Natina's funeral, as well as the repass gathering, following her services.
Four years prior to Natina's untimely death, Kurupt gained custody of their son, Tren. Following Natina's death, their then-10 year old son continued living with Kurupt. Although it was never clearly stated why Kurupt had been primarily raising their son on his own, there were talks around the industry that Natina had fallen on hard times.
It was also reported, in the incident report for Natina's accidental death, that she was living at an extended stay motel in Norcross, GA. Her mother, Tamar Goodridge, later explained that Natina was not homeless, but that she "was in transition, about to move into a new home" at the time of her passing.
Details On Sister, Niesha Reed-Steven's Tragic Death
On August 9, 2013, ten months after her sister, Natina Reed's, death, Niesha Reed-Stevens mysteriously passed away. She had just gotten married 6 months prior and had a young son at the time. Here are the only details that were reported at the time of her death:
Via HipHopEnquirer: The sister of former singer Natina Reed, of the 90's group Blaque, was found dead in her Atlanta home. Niesha Stevens body was discovered dead by her seven-year old daughter who was home at the time while her husband Tim Stevens was at work. The couple had only been married since February of [2013].
Blaque Group Members Brought To Tears While Singing At Natina's Funeral
The remaining Blaque group members, Shamari DeVoe (reality TV star/wife of New Edition's, Ronnie DeVoe) and Brandi Williams, sang a very emotional tribute for their late friend/group member, Natina Reed, during her funeral service. This is hard to watch, because the singers were clearly in extreme grief, but it shows just how loved Natina was and how much she is truly missed. Watch her fellow group members sing their hearts out, honoring their musical sister at her funeral in Lithonia, Ga….
Natina's sister, Niesha Reed-Stevens,' funeral was also held in Lithonia, Ga. and there are no available images of her services.
Maybe it's not meant for any of us to understand why beautiful souls, like Natina and Niesha, have to leave this earth so young, but it's another sad reminder that we should express our gratitude and love to our loved ones every chance we get, because tomorrow isn't promised to any of us. May both Reed sisters continue to rest peacefully and may their children and loved ones be at peace.