IRS Goes After Whitney's Estate For Major Tax Fraud, But Estate Gets Huge Break In Fraud Case
Posted On : January 5, 2018
Although it may seem like the beloved Whitney Houston closed her eyes just moments ago, February 2018 will mark the 6th anniversary of her death. As sad as it is that Whitney and her beloved daughter, Bobbi Kristina, are no longer here with us, it's also sad that in Whitney's death, she's acquired a posthumous multimillion dollar tax bill.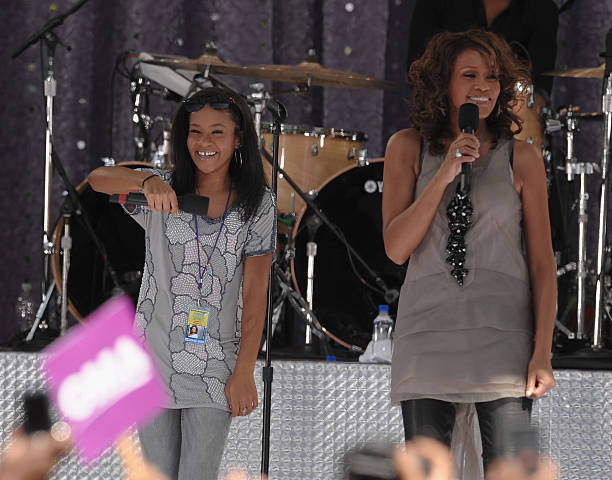 Y'all know the IRS does NOT play when it comes to their paper, and the overseers of Whitney's estate had to learn that lesson the hard way.
When the "I Will Always Love You" R&B queen passed away in February 2012, her estate was reportedly worthed about $20 million. As expected though, that net worth increased dramatically after her death, with the increased sales in albums, merchandise, etc. Although it's unclear just how much of an increase there was, the IRS claims to know exactly how much it was and subsequently blamed Whitney estate for tax fraud.
Houston's Estate Owed HOW MUCH?!!

According to The Blast, the IRS says Whitney's estate tried to stick 'em out of $11+ million dollars after her passing. Here's what else was reported:
Following Whitney's death, the IRS determined the estate had underreported the singer's royalties, residuals and value of her image by $22.6 million. The IRS alleged that meant the estate owed them $11 million dollars. Whitney's estate claimed the IRS was wrong in their value determination. They alleged the values they determined for her music royalties, digital performance royalties, motion picture and TV residuals, and publicity rights (which they valued at $11.7 million) were all overvalued by the IRS, and claimed their tax returns were accurate.
Estates Big Break In Tax Case

After 'Uncle Sam' came after Whitney's estate, which is reportedly ran by Pat Houston, Whitney's sister-in-law, their case was set to head to court in February 2018- the 6th anniversary month of Whitney's passing. However, before the case had gotten that far, the estate has just reached a settlement with the IRS and caught a HUGE break…one worth about $9 mil' to be exact:
TB: According to court documents obtained by The Blast, the estate filed documents on December 26 agreeing to pay the amount of $2,275,366.
Two million is still a helluva lot of money, but it beats having to cough up $11.7M's, that's for damn sure.
Next time around, hopefully Whitney's estate stays on top of their tax problems, like professionals. The last thing we wanna see is Pat being hauled off to jail like Ron Isley was.