Alfre Woodard's Interracial Marriage Beat The Odds, Meet Her Hubby & Their Kids
Posted On : May 28, 2017
Alfre Woodard has been in the acting game for about 40 years now, gracing us with her talent through films like Crooklyn, Funny Valentines, Love & Basketball, 12 Years A Slave, and now as "Cookie Lyons" moms on "Empire"…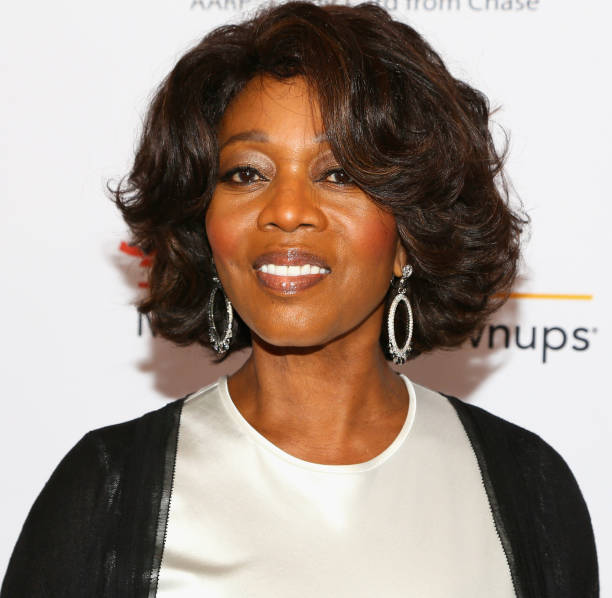 Having won many awards throughout her career, she's defied many odds with the sustainable success she's had as an African American woman an industry where there's oftentimes been far too few roles/opportunities available. Alfre's also defied odds in her personal life as well, see what we mean below…
The entertainment industry isn't the only area of life Alfre has repeated the benefits of success. It's no secret that celebrities get divorces quicker than we can sing "it's cheaper to keep her," before it's too late and they're stuck dishing out some serious bread to pay for their marital mistake. However, it looks like Alfre Woodard and her husband, Roderick Spencer, have managed to beat the odds as far as their relationship is concerned.
Meet Alfre Woodard's Husband
Alfre and her husband, Roderick have beaten the odds of many celeb' marriages, by remaining married for 35 years and counting.  They tied the knot in 1983 and have accomplished much in their time together.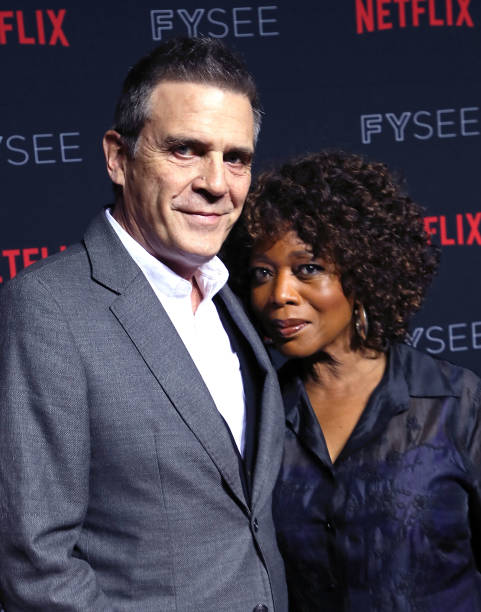 Spencer's a director who teaches directing and screenwriting at Emerson College in Los Angeles, as well as at his alma matar, Colorado College. He's also one of the founding members of New South Africa, an organization of activists and artists that was first developed to fight apartheid in South Africa. Today the organization is continuing to work with the new South African democracy to rid itself of the long-lasting effects of apartheid and to also fight the enormous AIDS epidemic that has plagued the South African country for years.
Meet Their Children
The couple were became parents after adopting their two children – Mavis and Duncan – who they couldn't be more proud of. In fact, Mavis was even named Miss Golden Globe back in 2010.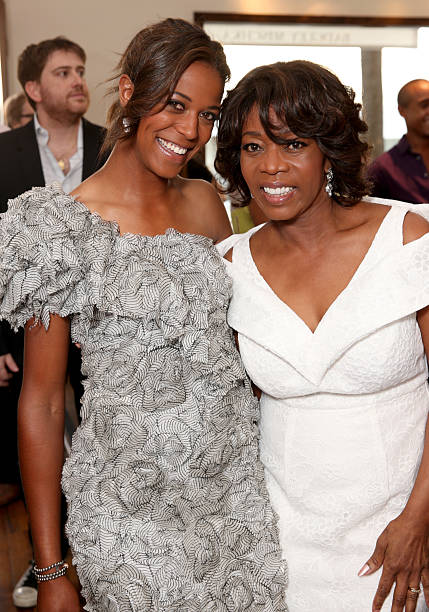 **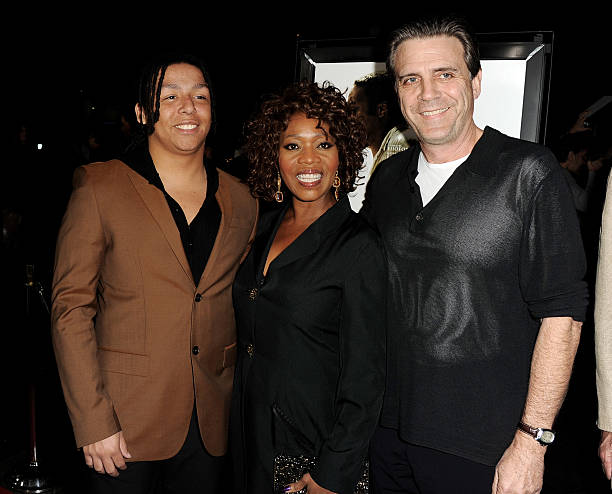 In addition to raising their kids, Alfre is reportedly worth about $13 million and counting. On the outside, Alfre's life may look relatively rewarding, but during a previous interview, she admitted she'd faced challenges over the years, just like anyone else.
After celebrating their 30th wedding anniversary (in 2013), Alfre discussed her marriage with Uptown magazine, and gave some insight into how they've made their marriage last thus far: "Love will demand things that are impossible. Marriage is about putting both feet in the boat and rowing out in the middle of the lake…. [It] is a partnership that you continue to grow."
Congrats to Alfre Woodard and her husband, Roderick, on a job well done.