Alicia Keys Spent Mother's Day With Hubby Swizz Beatz & Ex-Wife After Their Very Rocky Past
Posted On : May 14, 2018
With time, comes healing; and with healing, comes growth- two life lesson, singer, Alicia Keys, has learned. Mashonda Tifrere -the ex-wife of Keys' husband, Swizz Beatz- had to allow herself time for that process to transpire, after the major beef an rocky past she's had with Keys and Swizz. Their evolution, however, was on full display for Mothers Day 2018 and Swizz shared their special day online…
https://www.instagram.com/p/BivQNdPBoGQ/
Their Tumultuous Past, Alleged Affair
Before we get to what they did for Mothers Day, we must first recap their past drama. As we previously reported, Mashonda definitely deserves her props for being a bigger than most would have been willing to, or capable of ever being. That's because in 2009, Mashonda  put her then husband, Swizz, and his then 'side piece,' Alicia Keys, on full blast in an open letter.
In the open letter, Mashonda detailed how Keys and Swizz had been having an affair behind her back for approximately two years at that time. She also voiced how hurt she was that they'd do something like that to her and Swizz's children, one of which Mashonda had just given birth to…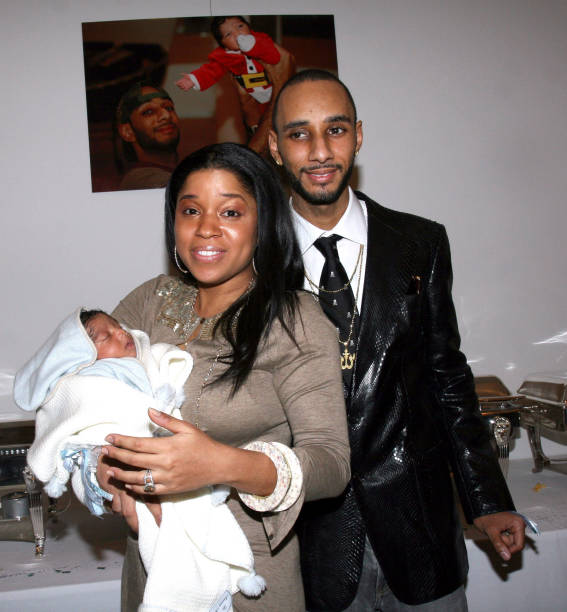 Mashonda wrote in her open letter to Keys: "My concern with AK [Alicia Keys] is no longer the fact that she assisted in destroying a family but that she has the audacity to make these selfish comments about love and wanting to be with someone, even after knowing their situation. […] If you are reading this Alicia, let me start by saying, you know what you did. You know the role you played and you know how you contributed to the ending of my marriage. You know that I asked you to step back and let me handle my family issues. Issues that you helped to create. Im not saying everything was perfect all the time but no relationship is perfect. We made a vow to God and I believe you should have respected that, as a woman. I know you owe me or my son nothing but I just wish you would've handled things more carefully."
Alicia went mute on the topic for the longest, then she eventually attempted to defend herself two years later.
Their Unified Mother's Day 2018 Celebration
What a difference 9 years can make! On Mothers Day, Swizz shared footage of himself, Alicia, Keys, Mashonda, their children, and a few family and friends gathering having a blast…
Full video below…
https://www.instagram.com/p/BivIreFhOXo/?hl=en&taken-by=therealswizzz
One look at them today and you'd never guess that Mashonda couldn't stand Keys for 'taking her husband' away from her. It was a beautiful thing to see because clearly, they've each decided to put their unconditional love for their children first, in order to raise them in a cohesive, psychologically healthy environment.
What Mashonda & Alicia Keys Did In 2017 That No One Expected
Their Mother's Day party wasn't their first time having a happy family day, but usually Swizz is always present for their public outings. In 2017 though, we informed y'all of the time Mashonda and Alicia shocked everybody.
That was the first time Swizz Beatz's wife and ex-wife were actually spotted hanging out together WITHOUT Swizz, nor their kids in the mix. They went to Kendrick Lamar's concert in Berlin. Check out their video below…
Like we said before, this tells us that Alicia Keys and Mashonda Tifrere have found a way to truly let bygones be bygones and have miraculously become homegirls in the process. Good for them.