Amid Divorce Talks, Are Tiny & T.I. Trying For Yet Another Baby? Here's What's Being Reported
Posted On : January 29, 2018
Although "Tiny" Harris filed for divorce from T.I. in 2017, they've clearly been on the mend -or it at least seems that way- throughout the past few months. We've seen them argue over their divorce and make cheating allegations against each other on national TV. Afterwards, we've also watched them re-surface together, when Tiny brought Tip on stage to serenade and flirt with him during one of Xscape's recent concerts. In addition to the pending divorce papers, Tiny and T.I. have attended various social outings together, such as the recent Houston's Restaurant protest in Atlanta, Ga..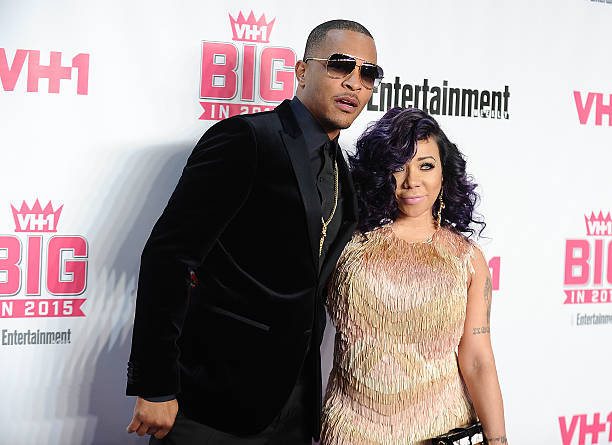 Tiny also revealed on social media, that she and T.I. still love each other and have sex on a continuous basis because after all, he's still her husband. That brings us to now. There are new reports that Tiny not only had an alleged pregnancy scare recently, but according to Hollywood Life, Tiny and T.I. are reportedly trying to have another baby! We know that sounds odd, given their pending divorce filing, but for whatever it's worth, check out what was reported below…
Are They Trying To Get Pregnant?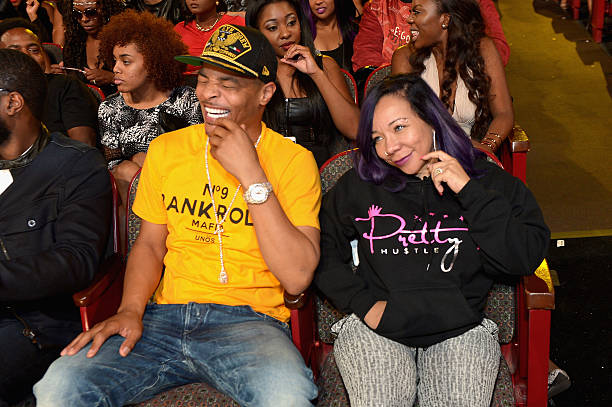 Via HollywoodLife– "There's definitely a large part of Tiny that believes having another baby with T.I. will bring them closer together," a source close to Tiny EXCLUSIVELY revealed to HollywoodLife.com. "On a rational level Tiny knows that's crazy, but she's coming from an emotional place, so logic and common sense don't really factor in. There's no doubting that Tiny and T.I. make beautiful kids together, and she's aware of her biological clock ticking more and more loudly, so yeah, she would love to have another baby before that choice is taken away from her."
Tiny's & T.I.'s Alleged Pregnancy Scare
Via HL– "There was a few days last week where Tiny thought she was pregnant. She was late and she started saying she was thinking she might be pregnant. She knows Tip wants more kids with her and she's starting to think that way too so she was excited, it was a good thing," a source close to the singer tells HollywoodLife.com EXCLUSIVELY. "She went and took a pregnancy test and it turned out that she's not pregnant and it was a bit of a letdown. But the way her and Tip go at it, like a couple of rabbits, it's only a matter of time before she gets pregnant again. Everyone in her family is teasing them about it but it's not really a joke, it's more of a prediction," our insider continues.
Here's the thing, it's no secret that they clearly still love each other, and are probably still in love with each other as well. Tiny even alluded to that during a recent interview on The Real talk show, regarding the status of her and T.I.'s relationship:
"You know, we're working at it," said Tiny. "We're trying to get things on the right path."
Is it just us, or are Tiny and T.I. starting to look like their theme song should be Break Up To Make Up" by the Stylistics? Because from the looks of it, they've been doing that a lot lately.
Anyways, only time will tell if they're successful at rekindling their old flame fully. They already have three kids together- Clifford III (13), Major (9), and Heiress (1). But as far as the pregnancy news, who knows? Guess we'll know that for sure in due time as well.