Amid Family's Reported Suspicions, Tamar Braxton Defends Fiancé After Her Suicide Attempt
Posted On : August 3, 2020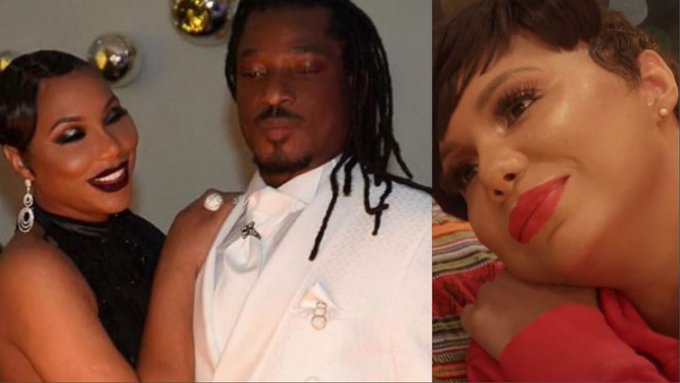 ILOSM family, as we continue to keep Tamar Braxton in our thoughts and prayers, the songstress/reality TV star has spoken out again to get a few things off her chest. Tamar's fiancé  David Adefeso, found her unconscious in July, revealing she may have intentionally overdosed on her anxiety/depression meds and alcohol. When his 911 call went public, several Braxton family members reportedly had a few raised eyebrows about it. We'll detail that in a sec'… but first, Tamar is ready to defend her man against all naysayers…
Tamar Defends Fiancé  In Lengthy Social Media Post
https://www.instagram.com/p/CDX2-HGBDLS/
Tamar Braxton– "I came here just to say this and then I'm logging off… if you have ever been in recovery or treatment you know that you reflect on a lot of things…so I couldn't let another day, another second go by without PUBLICLY Thanking my Love @david.adefeso for saving my life… I'm so grateful. I was in our home lifeless 😔💔 & I'm sure finding me the way that you did couldn't have been easy. But know that people coming at you saying all this crazy stuff, isn't easy for me. People have called you every name in the book, to deflect from what's really been going on. Through this entire time, you have held my hand, heard my cries, held me when I have been weak. You have had my ENTIRE back‼️ I will not allow anyone to call you controlling or "that's that African man" 😒🤦🏽‍♀️👀 like I don't have a mind of my own 🙄 cause without THIS African man, I simply would not be here. Everything isn't political and your love for me is not that. You were here for me when NOBODY was and still is. YOU and Logan are priority. Thank you for being my Rock and now, my Angel on earth. I love you.. and although I been said yes in this old video… now and then, I couldn't imagine what life would be like if you weren't by my side. thank God I'm here and thank God for you ❤️‼️💍"
Conflicting Reports
During David's very emotional 911 call, he mentioned they'd had an argument a few hours before he found Tamar unconscious, claiming she was angry over her portrayal on her new WeTV reality show, Get Ya' Life.
However, according to a source close to the Braxton fam,' it's David who was pissed about how he was portrayed on the series, which then caused Tamar to have issues with the show too.
Family's Reported Suspicions
According to TMZ, some Braxton family members voiced their suspicions over the 911 call (in video below):
Via TMZ– Tamar Braxton's family is puzzled by her boyfriend's actions the night of her apparent suicide attempt … and they're alarmed by his influence over her emotions. … Our sources say Tamar's relatives find it strange David was discussing details of her alleged network beef while she was desperately in need of medical attention. We're told the family believes it's further proof David was the one who really had issues with the show's editorial choices.

Tamar's family has noticed a change since she started seeing David … according to our sources, who say Tamar's mood swings tend to align with how David's feeling. They also say he's very involved in her business decisions.
Apparently, in the first upcoming episode of Get Ya Life, David kinda seems 'controlling' and domineering over Tamar, which reportedly did NOT make him happy. In one widely circulated promo video, the two got into an argument behind closed doors, when Tamar yelled "David, stop!," prompting the WeTV staff to barge in.
Whew! There's a lot going on in Tamar's life right now. Hopefully -for the sake of the young king she's raising with her ex-husband, Vincent Herbert- she'll continue her healing journey and be here long enough to love on her grandkids' kids and beyond. Tamar, we're rooting for you sista!