Angie Stone & Her 1970's Rap Group Members Suing Bruno Mars For Major $$$
Posted On : December 30, 2017
"Black Brother" singer, Angie Stone, and her homegirls just hit pop star, Bruno Mars and his song partner, Mark Ronson, with a mega lawsuit. It may seem a bit odd that Angie is suing Bruno and Mark, since they're in two totally different age brackets, with different fan demographics and different genres of music. Angie's more neo-soul and Bruno and Mark cut R&B inspried records that soccer moms and tweens can appreciate.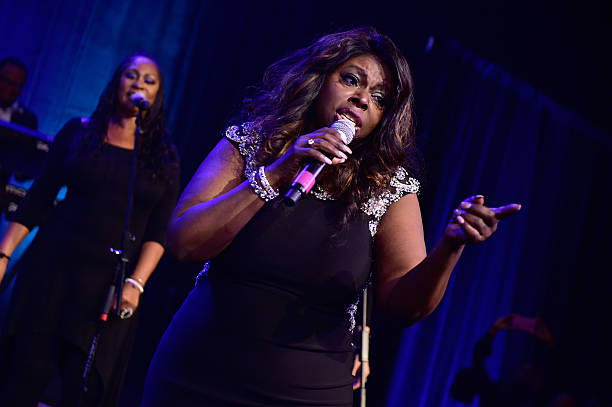 At any rate, that hasn't stopped Bruno and Ronson from jackin' Angie and her former rap group members, Cheryl Cook (Cheryl The Pearl), Gwendolyn Chisolm (Blondie), out of their legendary rap hit, at least according to the ladies.


The year was 1979 and the rap trio, The Sequence (Angie, Blondie, and Cheryl), released their joint, "Funk You Up." In case that doesn't ring a bell to you, maybe these lyrics will: "We're gonna funk you right on up/ We're gonna funk you right on up!" Still not ringing a bell? Then check out their '79 Billboard chart topping hit below…
Little did those rap divas know back then, that 35 years later (in 2014) a new generation of artists- Bruno Mars and Mark Ronson- would release a mega, multi-platinum hit, titled "Uptown Funk," and make millions from it. That's far more than The Sequence ever made from their '79 Sugar Hill Records hit. See where we're going with this?
In the 2014 song that has helped further catapult Bruno and Ronson's career into the next stratosphere, Bruno is heard repeatedly chanting the lyrics, "Uptown Funk you up, Uptown Funk you up, Uptown Funk you up, Uptown Funk you up," among other "funk" references.
Now, a few years after the song's release, Angie and her crew believe that Bruno and Mark need to pay up for using their song's reference:
In court docs, obtained by TMZ, the group claims Mars' hit has "significant and substantially similar compositional elements" of "Funk You Up." […] The Sequence is asking for a jury trial and unspecified amount of money from Mars — and songwriter Ronson — who penned the track.
So far, Bruno Mars, nor Mark Ronson have commented publicly on this matter.
ILOSM family, do you think they owe The Sequence rap group money for their song?