Beautiful: Debbie Allen Celebrates 97th Birthday Of Her & Phylicia Rashad's Mom
Posted On : August 5, 2020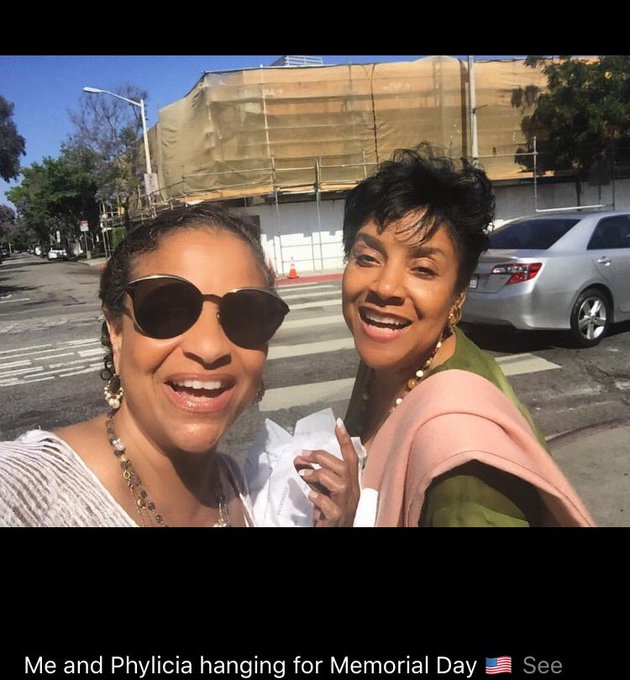 Actress/director/choreographer, Debbie Allen (70) and her big sister a.k.a. everyone's favorite TV mom, Phylicia Rashad (72), have a lot more to celebrate, other than the fact that they are legendary in their own rights. In fact, these two ageless queens are celebrating their queen- their mother, Vivian Ayers, and thanking the Higher Power for her 97th orbit around the sun.
Debbie Allen's B-Day Tribute To Mom
In a heartfelt online message, Debbie shared the photo of below, and showered their Moms with well deserved praise on her July 29th birthday:
"Happy birthday, Mom! At 97 you are still the greatest inspiration of our lives!"
The Fame veteran also tagged her message with the names of her husband and other family members, including their children.
Phylicia Rashad On Valuable Parental Lessons She Learned From Mom
In addition to Debbie's admiration for their Mother, her big sis' has long held that same adoration for mama Vivian as well. In an 80's throwback interview with Bill Boggs TV (video above), the "Mrs. Claire Huxtable" actress proclaimed:
"I will not raise my children differently than my mother raised me. … My mother gave us aphorisms to learn as children."
There are two lessons that stuck with The Cosby Show matriarch the most:
"One is, 'The inner reality creates the outer form.' I learned this when I was in grade school, I was very young. And the other is, 'The Universe bears no ill to me, I bear no ill to it,'" said Phylicia Rashad.
"My Mother Always Made Us Believe…"

In a prior interview with LATimes, Debbie Allen also spoke about how Vivian raised the famous high-achieving daughters to support each other, as opposed to competing against one another:
"We grew up with not a lot of money. We grew up with racial segregation. We grew up not being able to go to ballet class or downtown to a restaurant or to a movie," said Allen, who opened the L.A.-based Debbie Allen Dance Academy in 2001. "And so my mother, Vivian Ayers, always made us believe that we were part of a universe that welcomed us and wanted our creativity and was waiting for us to do something good. And so we've been doing that forever."
Hilarious! That Time Debbie & Phylicia 'Punked' Their Mom
Mama Vivian did a helluva job raising her two babies, just look at the results of her life-lasting lessons. Happy 97th birthday queen…job well done! #Salute