Ben Vereen Apologizes After Young Actresses Make Graphic Sexual Assault Claims Against Him
Posted On : January 6, 2018
In the ongoing onslaught of countless sexual assault claims we've been seeing in the past few months, it's become increasingly difficult to tell who's being honest and who's just trying to come up at the expense of a celeb's bank account. The latest sex assault claims have many baffled. Why? Because they're about one the most supposedly 'wholesome' brothas in the game- Tony Award winning actor, Ben Vereen.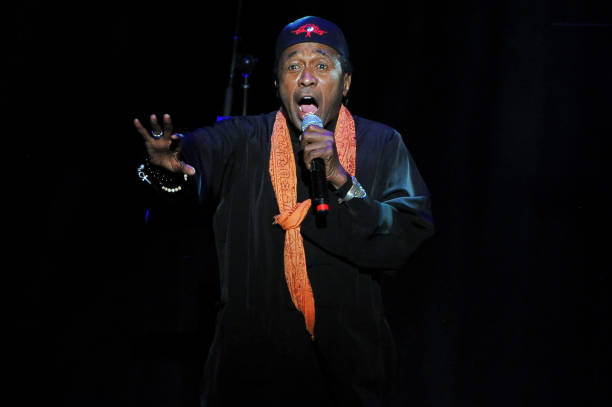 Two actresses have just come forward, in interviews with New York Daily News and OnStage, claiming that the legendary actor/dancer sexually assaulted them during the "Hair" stage play auditions in 2015.
When I first heard this, my reaction was, 'Noooo, not "Chicken George," too!' But yep folks, "Chicken George" from Roots a.k.a. Ben Vereen has allegedly dipped his hands in cookie jars where they were not welcomed. His accusers' claims have pretty much been confirmed by Vereen, because he issued a apology for his actions.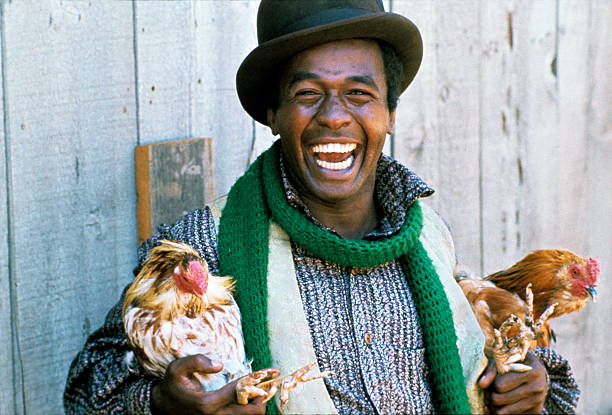 Accusers' Claims
On January 5, 2018, several actresses stated that during auditions and rehearsals for the Tampa, FL based stage play, directed by Vereen, he'd planted forced kisses on them, pressed his erect penis up against them, coerced them to get naked for him and more.
Two of the women- Kaitlyn Terpstra (pictured above) and a woman who only wanted to be identified by her first name, Kim (not pictured- made several claims against Vereen. In their interviews, they stated that Vereen convinced them to not only get naked, but also step into his backyard hot tub during 'private rehearsals' at his home. They said that the rehearsals were supposed to be a way to get them acclimated for the stage play's nude scene, but that things took a turn when Vereen allegedly came onto them.
Check out some of their claims below:
Via NYDailyNews: "He gave this whole speech about how nudity was not inherently sexual. 'That's not what it's about.' He made me feel that if I wasn't mature enough to understand that, I wasn't mature enough to be in 'Hair,'" Terpstra told The News. "He basically told both of us, 'Get over yourself. Nudity doesn't have to be sexual.' If we asked questions or hesitated, we were the ones making it weird," Kim said.
They also claimed he used emotional triggers -that are sometimes used to help actors get into their roles during rehearsals- to take advantage of their minds and psyches:
NYDN: "He was acting as my mentor, asking me about my parents, then that same night, he put me on his lap while I was crying, and I felt his erection," Terpstra recalled. "He asked me, 'Feel that?' It was terrifying. I said, 'Feel what?' I wanted to act like I didn't. I pushed myself off with a laugh. Then later, he asked, 'Do you think I want to f–k you?' I said 'Yes,' and he got angry. He said, 'Well, I don't, and that's unfortunate.' He made me feel like I had my mind in the gutter."
For Kim, her story turned out a tad bit differently. She says she willingly performed oral sex on Vereen during one of the private rehearsals. She also said that she ultimately entered into a relationship with him, but that she had her reservations because he'd reportedly forced himself onto her:
Kim said during her time in the hot tub, things went even further. He asked her to perform oral sex on him. She passively obliged, feeling "confused," she said. "I just think at the time, I didn't feel like I had a choice. I didn't want to do it, but I was intimidated and scared. He was being very intense and angry. He seemed very angry and offended. I had seen him behave this way toward others in the tribe during circle," she told The News. "I just felt powerless because I thought I really needed his help and guidance. And when he said nudity doesn't have to be sexual, I was like, 'OK, maybe this isn't even sexual,' " she said. "Now I understand it was a power play. It was so calculated. It was like we were putty in his hands."
Ben Veren's Apology To Accusers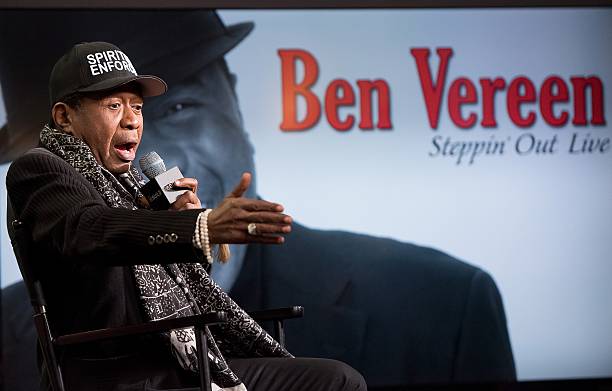 Now, Ben Vereen (71) has issued a public apology to the actresses, who were both in their 20's during the time of the reported sexual incidents. Here's what he stated in a lengthy Facebook post:
— Ben Vereen (@BenVereen) January 5, 2018
Thoughts ILOSM fam?'