Bobby Brown Confuses Fans, Now Says Daughter Passed Away Months Before The Public Knew About It
Posted On : February 9, 2018
Bobby Brown has gone through a lot in the past few years. He lost his mother in 2011, his father in January 2012, the former love of his life, Whitney Houston, in February 2012, and his beloved 22 year old daughter, Bobbi Kristina, in July 2015, or so we think. You see, Bobby has just confused many, after his recent interview with US Weekly, where he gave conflicting dates about his daughter's passing, leading some to believe she'd passed away long before Bobby and family had announced to the public. But there's more…
The Confusion
Ever since Bobbi Kristina's untimely passing, the world has paid homage to her on her official death anniversary, July 26. However, according to Bobby, his daughter actually died well before that actual date. When speaking to USWeekly about how he and his family always keep Bobbi Kristina's memory alive, Bobby stated that she died three days before his birthday (Feb.5th), which would have instead been February 2, 2015:
Bobby Brown: "We do our private things to honor her. She passed away three days before my birthday, so we definitely honor her at all times," he said, noting that he would like for fans to remember Bobbi Kristina as someone who "was talented, beautiful and loved life."
We're not sure if the February date was a slip up on Bobby's end, but more than likely it was not. Why? Because he is, after all, talking about the death of his baby. So after further research, we've found a possible explanation for Bobby's date.
Why Bobby Possibly Gave Conflicting Report
As we all know, the horrific details surrounding Bobbi Kristina's death are heartbreaking. She was found in her bathtub, unconscious with a concoction of several drugs in her system on January 31, 2015. After doctors determined Bobbi Kris' had "significantly diminished" brain function, they placed her in a medically induced coma and told Bobby Brown that chances of her fully recovering would be a "a miracle."
By February 2, 2015, it was reported that Bobbi Kristina was relocated to Emory University Hospital, she remained in a coma and on a medical ventilator, never to awake from the coma again. Thus, Bobby's statement that 'she died three days before his birthday,' adds up. Although Bobbi Kristina may have technically taken her last breath, on July 26th, Bobby B. apparently deemed that he'd lost his baby months prior, understandably so.
Even though Bobby concludes that February was her date of passing now, that did not stop him from fighting for Bobbi Kristina throughout the entire process. He held onto immense hope for months and asked fans to pray for his baby girl. Even when Bobbi Kris' was in hospice in her final days, he still held on and tried one last time, by having a specialist come examine her, only to be told there was nothing more that could be done.
Bobby Has Found Some Light In His Darkness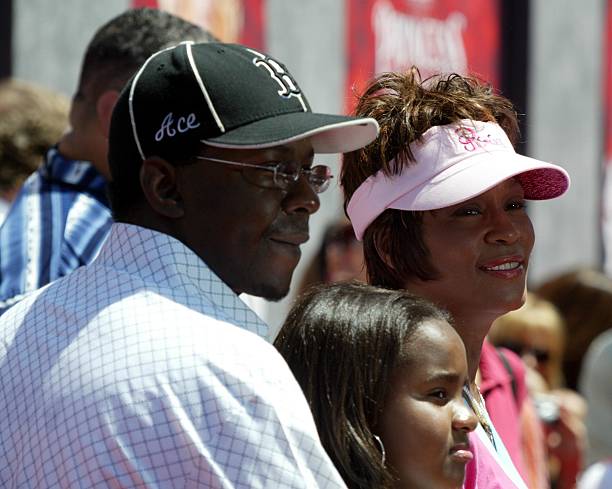 Bobby Brown and family members, have accused Bobbi's boyfriend, Nick Gordon, of beating her unconscious and then injecting a deadly cocktail of drugs into her system, before placing her into the bathtub on that tragic day.
Therefore Bobby has dedicated his life toward helping other people in that situation. After Bobbi's passing, he created a non-profit organization, called Bobby Kristina Serenity House, which raises awareness about domestic violence and provides housing and aid to victims.
Bobby B: "I just think people should be aware that they have some place to go. When you are going through bad times and you are going through being abused, Bobbi Kristina's Serenity House is there for you," he told Us. "That's the easiest way I can say it. It's too much. Too many women and too many men are being hurt by this disease that people have, abusing people. It's just not right. I need to do something about it."
On March 4th, Bobby will host the Celebration of Serenity Gala, which would have also been Bobbi Kristina's 25th birthday.
Bobby Gives Fun Fact About Bobbi Kristina
In a surprising fun fact that Bobby gave about his daughter, it was revealed that Bobbi Kristina had more talent than both of her parents, according to Bobby:
"She was a beautiful young lady. And what she wanted to do with her life, I wish everybody could have seen," […] Music, entertainment. She was better than me. She was better than her mother. […] Her presence is always around me," he said. "That's my baby. There is no way she could disappear from me."
Rest on Bobbi Kristina and Whitney Houston. Gone but never forgotten.
Source