Conflicting Reports About the Death of Director John Singleton Causes Confusion
Posted On : April 29, 2019
Updated 11:35AM:
We reported a few minutes ago that John Singleton had died, but it seems there are conflicting reports. Yahoo News and several other outlets had reported that he passed away this morning, but now conflicting reports have surfaced.
TMZ is now reporting:
John Singleton is still alive, contrary to reports Monday morning, but it does not look good.

John's publicist tells us the famed director is alive and on life support at Cedars-Sinai Medical Center in L.A. We're told John is still in a medically-induced coma and is non-responsive and not getting better.

John suffered a stroke at Cedars 12 days ago … this after checking himself into the hospital because of pain in one of his legs.
Original report 10:50AM:
Over the past few days, there have been some conflicting reports about famed director John Singleton's condition following his stroke earlier this month.
We have just learned that Legendary director John Singleton has passed away after suffering a massive stroke on April 17.
Singleton, who was 51, went to a hospital complaining of weakness in one leg after arriving in the U.S. on a flight from Costa Rica. The Oscar-nominated filmmaker behind films like Boyz n the Hood, Rosewood and Four Brothers, Fox 4 Kansas City reports. He was 51.
Per a statement from his family, he was immediately placed in the hospital's intensive care unit. "We ask that privacy be given to him and our family at this time and appreciate all of the prayers that have been pouring in from his fans, friends and colleagues," the family said at the time.

Singleton famously became the first black person and the youngest person to be nominated for Best Director at the 1992 Academy Awards after the massive success of his debut film, Boyz n the Hood (he was also nominated for Best Screenplay). The film cast a rare spotlight on parts of Los Angeles that weren't Hollywood, and Singleton's future projects like Baby Boy, Poetic Justice and the historical drama Rosewood, would grapple with similar themes of growing up amidst racism and violence.

Singleton would also make several blockbuster action movies, directing the 2000 reboot of Shaft, starring Samuel L. Jackson, as well as 2 Fast 2 Furious, Four Brothers and Abduction. More recently, Singleton had turned to television, directing episodes of Empire and The People v. O.J. Simpson: American Crime Story, and creating the FX crime drama, Snowfall.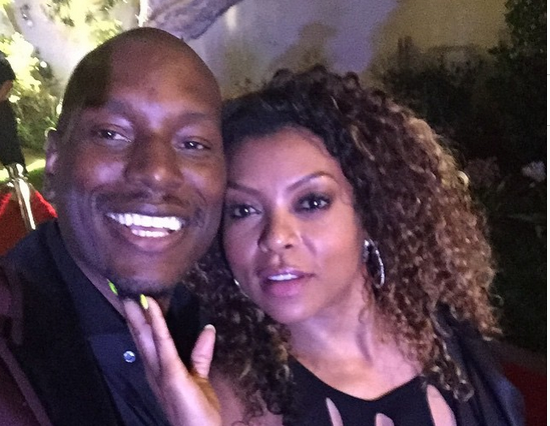 Actress Taraji P. Henson, center, and actor Tyrese Gibson were among the last to see Singleton before he passed.
Taraji, 48, who was a frequent collaborator with Singleton, took to Instagram.com to write:
"Visited you today. Me and @tyrese prayed so hard over you. You heard my voice and jumped up. I HAVE HOPE AND FAITH BECAUSE I KNOW THAT #GODIS. Keep praying #EVERYBODY for our beloved @johnsingleton".
Gibson, 40, who worked with Singleton on the movie Baby Boy, added:
"Heavy heart, state of shock but there was something powerful about feeling the presence of God that gave us the reassurance that God is going to pull him through this… The idea that me and Taraji prayed hard over john so much history so much genuine love… We can only hope and keep praying that God brings him back to us!"