Chris Tucker No Longer Engaged To Donnie Simpson's Famous Niece, Meet His New Woman
Posted On : April 13, 2018
When most of us think of Chris Tucker, two things probably come to mind- his signature high pitched voice he has and one of his classic one liners from "Friday," such as "You got knocked the F**K out!" The thing that many of us don't necessarily think about when it comes to Chris, is his pretty extensive dating history with some famous and not so famous women. But no worries ILOSM fam,' that's about to change today, because we're bringing you an update on the Tucker's dating game these days. It seems that things have changed, ever since we last told y'all that he was engaged to the niece of the legendary "Video Soul" host/radio personality, Donnie Simpson.
Engagement Canceled
In 2014, word spread that Tucker began dating, Cynne Simpson, Donnie Simpson's niece. Cynne somewhat followed in her uncle's footsteps and made a great career for herself in front of the camera, interviewing others. She's a news anchor in Atlanta on Fox5, which is how she actually met Chris Tucker, when she had to interview him for one of her news segments.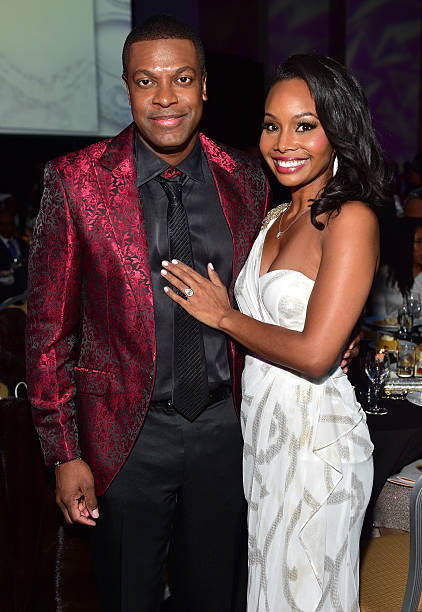 By 2015, Chris and Cynne were engaged and they're relationship seemed really promising. At that time, Cynne was rockin' that big rock on her left finger and Chris was smiling from ear to ear, with her on his arm at red carpet events and such. Unfortunately, their engagement didn't last long and they never made it to the alter. Both of them have now moved on and Chris has another new beautiful woman on his arm these days…
Meet Tucker's Current Woman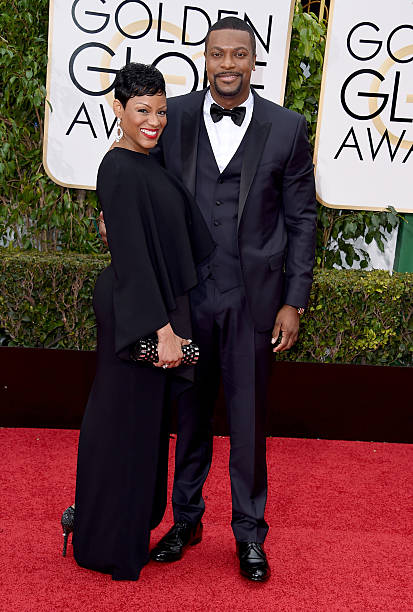 Introducing y'all to Chris Tucker's new woman, Jarneen Chaney Brown. As you can see she is definitely a
banger too. Jarneen is an actress from Atlanta and owns her own marketing firm, Atlanta Injury Centers LLC, which specializes in marketing services primarily for attorneys and law firms.
Tucker first went public with Jarneen in 2016, apparently shortly after he and Cynne Simpson parted ways. By 2017, he even showed up at a red carpet event with his mother on one side and the lovely Jarneen on the other. So, we clearly know the love is real once he takes her home to Momma.
Chris and Jarnee apparently are still rock solid in their relationship in 2018, because in April of this year, they were spotted arm-in-arm, marching alongside civil rights legends and actors for the 'MLK50 Forward March' in Memphis, TN. The march was in honor of the 50th anniversary of the iconic Dr. Martin Luther King, Jr.'s assassination.
One interesting thing I couldn't help but notice about Chris and his boo-thang, is that he seems to crop her outta photos on his social media pages for some reason. How do I know that? Because Jarneen posts some of the same photos as Chris does onto her social media pages…the only difference is she's actually included in the photos' shots. That means nothing though, because clearly the two of them are loving their time together. So maybe Tucker's cropping stunts are just an indication that he's tired of making his relationship status public. However, IF that is the case, he may wanna have a quick chit-chat with his lady, so they can be on the same page when it comes to that.
Anywho, the good thing is that they seem happy together and Chris definitely landed a beautiful, intelligent woman.
On a side note, it is still a bummer that Tucker's engagement to Cynne, nor his prior relationship with singer, India.Arie, didn't last. Hopefully Chris and Jarneen are in this for the long haul…they make a cool couple…but only time will tell.