Confessions: Al B Sure Admits Being 'In Love' With Much Older Music Icon And We Weren't Ready
Posted On : November 25, 2021
ILOSM fam, R&B legend, Al B. Sure (53), dropped a bombshell revelation on all of his fans. His reveal may make you think you're either reading a typo or incorrect info, but then you'll realize you're not and will likely say, 'Come again now?!! You say what Al B.?' At least that's how we, here at ILOSM, responded when we first read what he wrote about the woman he says he was "in love" and maybe still is.
For decades, Al B.'s choice in women has made it clear that he has always had a thing for older women. He was in a serious relationship with former TV journalist, Rolonda Watts, when he was 20-something and she was 9 years his senior. He then went on to allegedly be romantically involved with a few other celebrity women who were older than he. But the one celeb' Al B. has revealed this go 'round, shares the largest age gap with him. However, it's not surprising because just as Al B. likes his women a little older, she has been known to like some of her love interests a lil' younger.
Al B. Sure's Confession Of Love?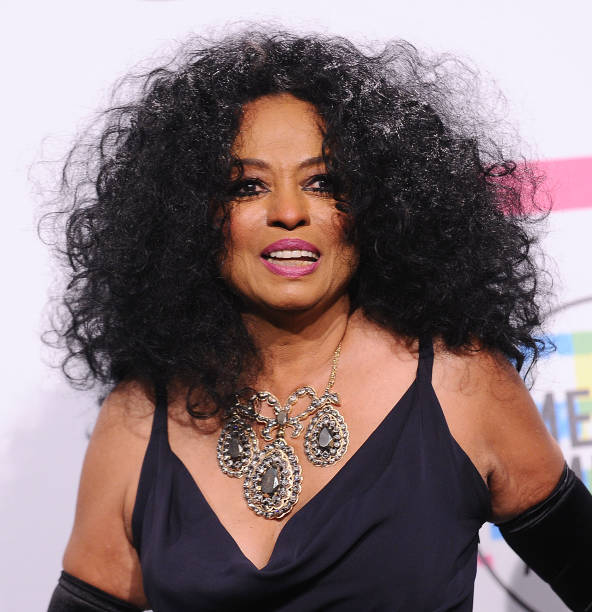 So, enough with the suspense…Al B. was (and/or is) in love with the iconic 77-year-old Diana Ross!!! Don't take our word for it though, check out what he confessed about her and their 1990 love song, "No Matter What," which Al B. has now also revealed was directly about Diana and their "love"…
officialalbsure- "#TBT Confession: When you're a younger man in L💞ve with an Iconic Woman with all of your being & she's also Spiritually Iconic. Everything in my Heart, Mind, Body & Soul craves her in every way from the moment i awaken until i slumber. I keep a protective aura & #TuffGuy face because even being young, protecting her is a must! In these unknown tropical 🌴 waters, I do know from the depths of my being that this is the ocean 🌊 ive seen in an immortal dream sequence again and again, over and over in my mind as we sing together…. #NoMatterWhatYouDo (I'll ❤️You All the Same…& Will always & forever be in my ❤️) The Iconic Duet w/ #DianaRoss & #AlBSure Listen Closely & You figure it out!"
After seeing what Al B. wrote in the above Instagram 'confessional,' we realized that he's been droppin' clues, about being in love with Diana, all along on his timeline. It's just that this was the first time he actually directly admitted it. Ain't that a blip?!!
Although Al B. is 24 years younger than 'the boss' Ms. Ross, he ain't letting anything stop him from shootin' his shot. I guess it's better late than never, she's not married and neither is he, so there's nothing but space and opportunity between them. Wonder if Ms. Ross feels the same way about him though. Only time will tell.