Diana's Ex & Dad Of Tracee Ellis Ross Exposed Why He Disliked Berry Gordy & Stevie
Posted On : January 23, 2018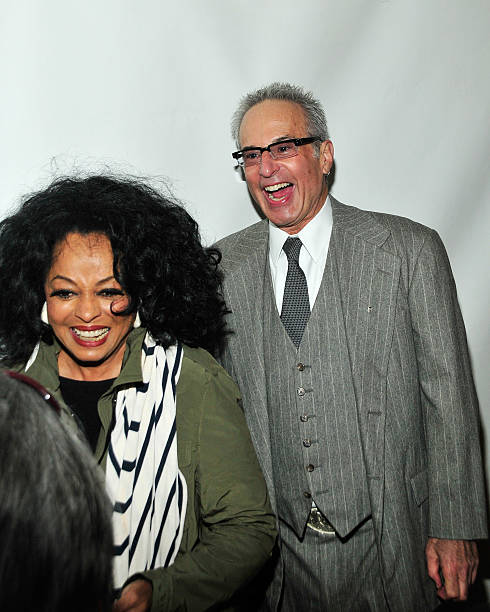 The iconic Diana Ross has a lot to be grateful for these days-her five children, 4 grandbabies, and millions of fans who adore her. She's seen a lot of highs and lows in her decades-long career and at times, her personal life was just as testy as her professional. One of those low points involved the past tension surrounding her divorce from her first husband/music exec, Robert Ellis Silberstein, and her other child's father, Motown mogul, Berry Gordy. Although Ross and her exes are one big happy family now, Robert once made it very clear that it was NOT all good in the past, see what he had to say below…
Their Controversial Pregnancy, Marriage & History
Siberstein, Gordy, and Ross have an interesting history together that's deserving of a side eye and a 'Say what now?!!' You see…Diana dated Berry Gordy for many years and became pregnant with their daughter, Rhonda Ross, in January 1971. Two months later, in March 1971, Diana married Robert Silberstein (yep, you read that right). Silberstein and Ross have two children together: Chudney Ross and actress, Tracee Ellis Ross. Robert Silberstein is also Rhonda's 'legal' father and raised her as his own, even though Gordy is her biological dad, which she revealed she was eventually told at age 13. Diana later remarried and had two more sons, Evan Ross and Ross Naess.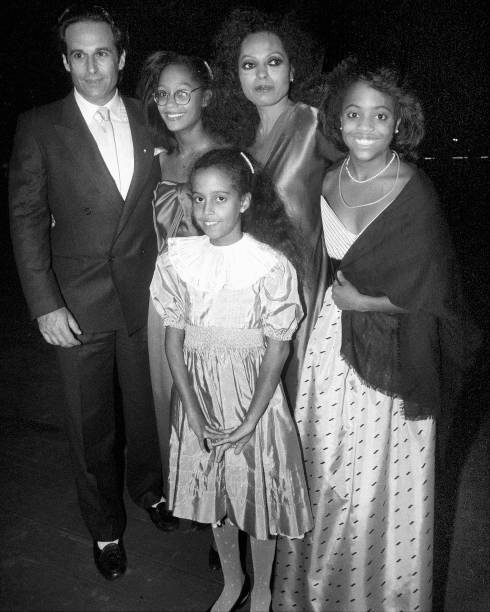 One could assume that Diana's, Berry's and Robert's interesting history may, or may not, have had something to do with the frustration Robert Silberstein vented about in a vintage interview at the time of his and Diana's divorce. People Magazine reported that he had a problem with Gordy, he threw shade at Motown's Stevie Wonder, and blamed Motown Records for his and Diana's divorce back in the day. Check out what was reported about this below.
Diana Maintained Close Relationship w/Gordy Throughout Her Marriage To Husband
Via People: "He [Berry Gordy] did it all for me," Diana says of Gordy. "He was father, mother, brother, sister, lover." And she leaned heavily on the Motown machinery that has made her one of the most carefully protected celebrities anywhere. She followed the company from Detroit to L.A., let it make her decisions and was once Gordy's lady. Even during her marriage she reportedly took him on family skiing vacations.
What Diana's Ex-Husband Said About Her, Gordy, Stevie, & Motown
"My wife belongs to that company [Motown]," a bitter Silberstein said before their divorce. "She's totally dominated by a man [Berry Gordy] who never read a book in his life. I just can't stand it anymore to hear them calling Stevie Wonder a genius. What happened to Freud?" -via People Magazine, 1977
Although Silberstein had a problem with Diana being so devoted to Berry, Motown…and apparently, Stevie too, Diana admitted she wouldn't have had it any other way:
"I wanted it that way," says Ross. "It was safe."
All Is Forgiven, Here's Proof…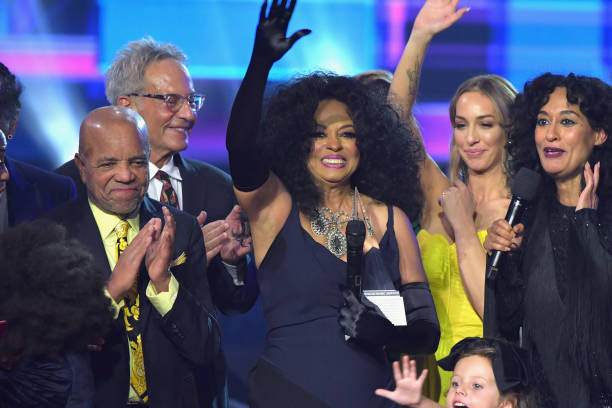 As you can see, they've been through a lot, but like we said, they've also come a LONG way. That was evident in their recent appearance together onstage, lookin' like one big happily blended family, when Diana accepted her AMA 'Lifetime Achievement Award in November 2017…
To this day, Robert has an extremely close bond with his 'daughter,' Rhonda, as well as his biological daughters, Tracee and Chudney.
As for Rhonda Ross' relationship with her biological daddy, Berry Gordy, they too are very close to this day.
Moral of the story: Like the Old School saying goes, 'Time heals all wounds.'