Doctor Accused Of Illegally Prescribing Prince Pain Meds Just Before Death Pays Hefty Settlement
Posted On : April 19, 2018
Just hours after prosecutors held a press conference, on Thursday (4/19/2018) afternoon, to reveal whether or not they were charging anyone with Prince's death, news surfaces about Prince's doctor and it sounds rather…uh, odd. Let's just say that Minnesota doc' -Dr. Michael Todd Schulenberg- is probably somewhere wiping the sweat of his brow and giving a sigh of relief right about now.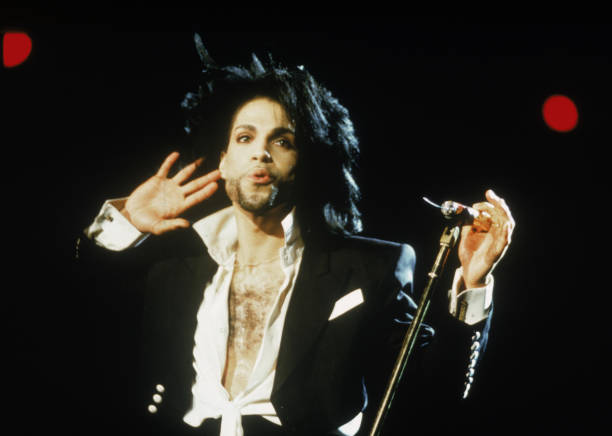 Recap Of Prosecutor's Criminal Charges Update
Before we get into why the latest details about Prince's doc' are raising brows across the nation, in case y'all missed our earlier report about the prosecutors' Thursday press conference, here's a quick recap:
Nearly two years to the day that Prince passed away from a fentanyl overdose on April 21, 2016, never before heard details about the cause of his death are being revealed. Earlier today, the prosecutors in Prince's death case, held a nationwide press conference, revealing this:
Via TMZ- [Carver County attorney Mark Metz] said they could not find sufficient evidence of who supplied the counterfeit pills, and as a result … there will be no criminal charges in his death.
The prosecutor also revealed a NEW shocking detail about Prince's death. Many of you may recall that a few weeks ago, it was confirmed that the amount of fentanyl (which is an opioid) in Prince's system at the time of his death was "exceedingly high"? Well, during today's press conference, Attorney Metz also dropped another bombshell revelation- Prince probably DID NOT KNOW he was actually taking the drug, fentanyl:
Via TMZ: Prince likely had NO idea he was even taking the fentanyl that ended up killing him, according to prosecutors who have found no one to criminally charge for his death. Carver County Attorney Mark Metz said Prince had taken counterfeit Vicodin that was laced with fentanyl. Metz added it was likely Prince had also taken one of the counterfeit Vicodin when he overdosed on a private jet the week before he died.
My, my, my…how those minor details can make a world of difference about what was previously implied to the pubic for two years straight. Anywho, wait 'til you see the latest about what Prince's doctor was just forced to do…
The Odd Legal Action Prince's Doctor Was Forced To Do
Ironically, just before the prosecutors announced they won't be criminally charge anyone for supplying Prince with the deadly counterfeit pills, the doctor who met with Prince before his deadly overdose, is raising eyebrows among many. News has just surfaced that he was forced to pay a $30K fine to Prince's hometown city of Minnesota on Monday, April 16, 2018, for a cili case involving the prescription medication he supposedly prescribed Prince just before his death:
Via Time: A Minnesota doctor accused of illegally prescribing an opioid painkiller for Prince a week before the musician died from a fentanyl overdose has agreed to pay $30,000 to settle a federal civil violation, according to documents made public Thursday.

The settlement between the U.S. Attorney's Office and Dr. Michael Todd Schulenberg comes as state prosecutors prepared to announce Thursday morning whether they'll file any criminal charges stemming from their two-year investigation into Prince's death. Schulenberg is not currently a target of any criminal investigation, federal prosecutors said in a letter to his attorney. His attorney, Amy Conners, released a statement Thursday saying "there have been no allegations made by the Government that Dr. Schulenberg had any role in Prince's death."

[…] Federal prosecutors and the U.S. Drug Enforcement Administration alleged Schulenberg, a family physician who saw Prince twice before he died, violated the Controlled Substances Act when he wrote a prescription in the name of someone else on April 14, 2016.
Although the doctor's actions may seem a lil' fishy to some, his attorney says he did absolutely nothing wrong:
The settlement…does not name Prince or make any references to the Prince investigation — but search warrants previously released say Schulenberg told authorities he prescribed oxycodone to Prince on April 14 and put it under the name of Prince's bodyguard and close friend, Kirk Johnson, "for Prince's privacy." Schulenberg's attorney disputed that, saying Schulenberg did not prescribe opiates to any patient with the intent that they go to Prince. "After he learned of Prince's addiction, he immediately worked to refer Prince to a treatment facility and to transfer care to a chemical dependency specialist," Conners said.
Thoughts ILOSM family?