Dr. Dre Loses Legal Battle Against Gynecologist In An Almost Laughable Lawsuit
Posted On : May 8, 2018
The legendary Dr. Dre just learned the hard way, that not even a $830 MILLION net worth can save him from losing a court battle over his name. The former N.W.A. OG tried to make legal demands that some 'respeck' be put on his name because apparently, there is one gynecologist who's making Dre feel as if people "act like they forgot about Dre," like his protege,' Eminem, once said.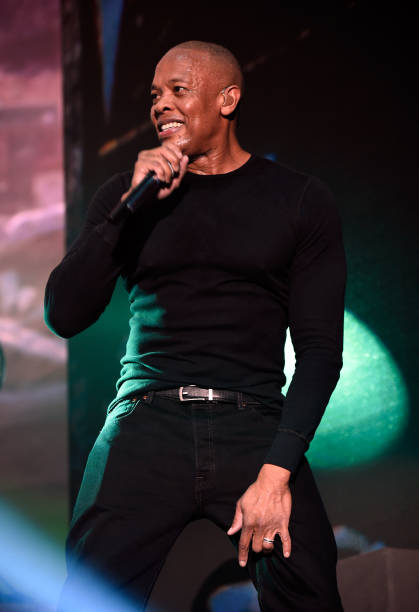 Why Dr. Dre Sued And Lost Lawsuit Against Gynecologist
While hearing that Dr. Dre- the "Chronic" hit producer, turned 'Beats by Dre' mogul- slapped a Pennsylvania based gynecologist with a lawsuit, may seem strange, there's actually an interesting reason for it. Dre. believes that the public will get them confused. Why? Well, the answer is simple- no, they do not look alike- but their names sound similar. So similar that it's obvious the gynecologist is playing up on the infamous Dr. Dre moniker for marketing purposes. That's pretty much what Dr. Dre feels as well. You see, OBGYN Dr. Draion M. Burch, markets his brand and books with the nickname, Dr. Drai (pronounced like Dr. Dre). Everything was all good up until 2016, when Dr. Dre caught wind of Dr. Drai's trademark filing for the name, Dr. Drai.
OBGYN Drai officially filed for the trademark, Dr. Drai, to be used as "Doctor Drai OBGYN & Media Personality." But as you could imagine, Dr. Dre was like 'Aww HELL naw!' and proceeded to file some legal paperwork of his own, with the hopes of throwing a curveball into Dr. Drai's marketing plan and trademark efforts.
Dre cited his concern that the similar sounding names may cause confusion for the public. However, it's probably safe to assume that wherever Dr. Drai is making a public appearance, Dr. Dre will probably be no where within the vicinity. It's also safe to assume that no women will probably think she scheduled an appointment with Beats by Dre Dr. Dre from Compton, instead of Dr. Drai, the gynecologist from Pennsylvania.
Dre's into making dope beats and power business moves, but what he's not into, is holding educational STD prevention seminars and offering various baby delivery options.
Unfortunately for Dre though, a judge has just kicked his lawsuit against Dr. Drai to the curb. According to the judge, there was not enough evidence to prove that the two "doctors" would be confused in any way.
Prety sure Dr. Drai, the gynecologist, is somewhere tossin' it up after that conclusion. Now he can get back to his self-proclaimed 'sex-pert' tips and educational social media summits.
Meanwhile, Dr. Dre will also be out here making more strides in his career. Although fans have long since given up on the hopes of that mysterious "Chronic part 2" album Dre promised decades ago, he's come a long way since his NWA heyday. His fans are proud of him for that. He's had a rough past and a history of domestic violence allegations. Now, Dr. Dre's been married for over 2 decades and lives a much more quiet life behind the scenes of his $830 million fortune. After partnering with his business partner, Jimmy Iovine, for their Beats Electronics Apple deal, business is boomin!'
So even though Dr. Drai is using a similar name, it's clear to see that 'mothaf—–s ain't forgot about ya' Dre.'