Eddie Murphy Surfaces With His Daughter After Serious Claims Were Made About His Relationship With Her
Posted On : March 16, 2018
As many of y'all may have heard by now, Eddie Murphy's baby mama/Spice Girls singer, Mel B, has been going back and forth in a whirlwind of never-ending drama with her ex-husband, Stephen Belafonte. Ever since Mel B. filed for divorce in March 2017, their legal battles have been on level 1000.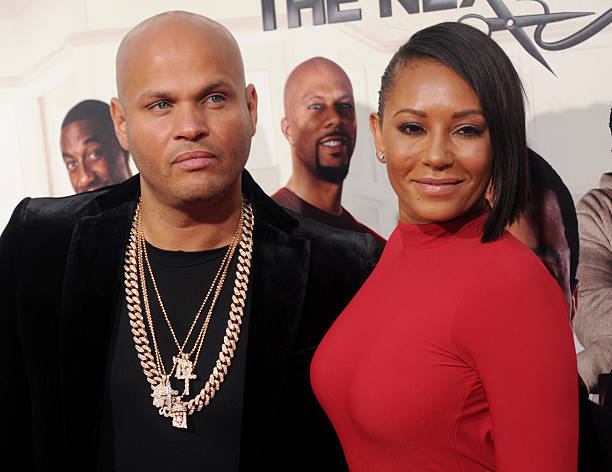 There were reports of domestic violence, of Mel B. being forced to have threesomes with women against her will, allegations that Belafonte kept her drugged up to control her and reportedly embezzeled $10 million of Mel B.'s money during their 10 year marriage. The number '10' seems to be a catchy number for the two exes, because this go' round their drama revolves around Eddie's and Mel B.'s 10 year old daughter, Angel Iris Murphy-Brown.
Mel B.'s Ex's Prior Claims About Eddie Murphy
As we previously reported, in August 2017, Stephen Belafonte- who reportedly used to falsely claim he was Harry Belafonte's son back in the day (but I digress)- asked a LA Superior Court judge to grant him the right to file for step-parent rights. Stephen wants access to not just his biological daughter with Mel B., Madison Brown Belafonte (6), but also access to Eddie's daughter, Angel (10). Why? Because Stephen Belafonte said it would be in the best interest of Angel, since it was he who raised her from a young age and not Eddie. At that time, Judge Lawrence Riff granted Stephen's request to have the opportunity to file for access if -and only if- another judge would later find that is in fact, in the 'best interest' of Angel.
Ex's New Claims Against Eddie
Fast forward to March 2018 and the exes are still battling out over his step-parents right request. Mel B. and Stephen appeared in court recently, over Eddie's daughter, and Stephen told the judge he should be granted step-parent rights because Angel "has called me dad since she started to talk." He continued, "I strongly believe that Brown's abrupt decision to cut off all ties between Angel and I has been emotionally traumatizing and detrimental to Angel's mental health and well being."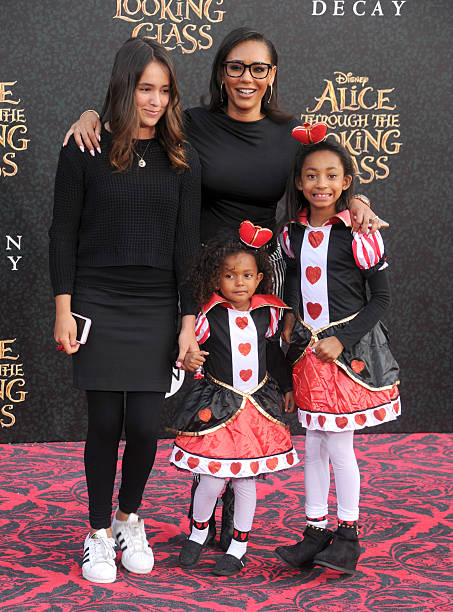 He also threw more shots at Eddie Murphy's parenting, by telling the judge that Eddie is "not interested" in having any contact with his daughter, Angel. Stephen's attorney, Grace Jamra, told the judge "Mr Murphy has had no contact with the child." She added that she's tried to serve Eddie Murphy with legal papers, to appear in court, but "Mr. Murphy is avoiding service."
Mel B. immediately shot down Stephen's claims. She said Angel has a beautiful, "flourishing relationship" with her comedic pops and that it was Stephen who tried to 'sabotage' Angel's relationship with her father, during their marriage.
Eddie & Daughter Shut Down The Noise
The whole time the battle over his child has been goin' down between Mel B. and Stephen, Eddie Murphy has refrained from speaking on the matter publicly. However, after Stephen's claims that Eddie wants nothing to do with his precious daughter, Eddie has decided let his actions do all of the talking for him.
Typically Eddie Murphy is a very private cat, who keeps his personal life on lock. But apparently he made an exception and allowed a recent rare photo of himself and Angel having daddy/daughter to be posted online by Mel B.'s hairstylist, Gary Madatyan. The hairstylist referred to Angel as "daddy's girl," and it showed Eddie and Angel looking happy as ever together. So as y'all can see, Eddie and his little girl shut Stephen's claims down with the quickness.
Eddie & Mel B.'s Ex Had Beef Over Daughter?
All of this unfortunate drama, involving Eddie's daughter, comes after years of reported beef among Stephen Belafonte and Murphy. In recent court docs, Mel B. claims that after years of estrangement, Eddie and Angel were re-establishing their relationship, but that Belafonte sabotaged it with "childish" tactics. She said that there were incidents at that time where Stephen snuck behind her back and texted Eddie several messages to cancel his scheduled visits with Angel. That caused major friction between Eddie and Stephen, which Mel B. says still exists to this day.
ILOSM fam,' do y'all think Stephen Belafonte should be granted rights to Eddie Murphy's child or nah?