El Debarge Has 12 Kids & Detailed His Struggles To Reconnect With Them
Posted On : April 27, 2018
At 56 years young, El Debarge may have a youthful look, but he's got grown man responsibilities. El has 12 children- yeah you read that right, TWELVE- and about 7 years ago, he opened up to Jet Magazine about the many struggles he's had as he attempts to reconnect with all of them. He also explained why he wasn't there for them. We respect El's honesty. He's showing other distant dads that it's never too late to diligently work toward reconnecting with your children. See what El revealed below…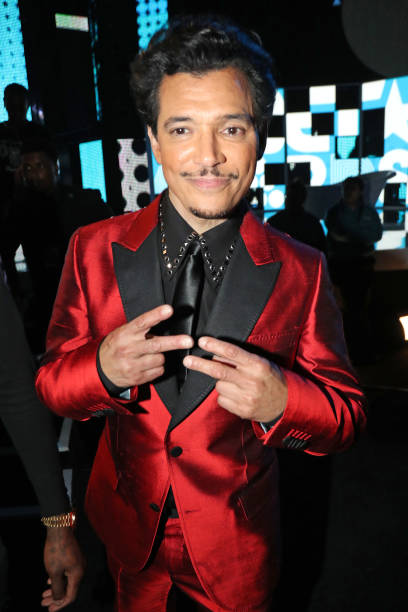 El Discusses His 12 Children By 5 Women
In his Jet interview, El revealed that he has 12 children (11 biological and one he's accepted as his own) by 5 different mothers (3 of whom he was married to). After overcoming a 22 year drug habit that largely kept him away from his kids, El expressed this:
"I intend to be in their lives forever. God gave me a second chance. I am so very glad with what is going on with my career, but I want to be a success in my relationship with my children", DeBarge says.
El Debarge Explains How He Lost 1 Of His 12 Children
El sadly recalled how he lost one of his children:
El DeBarge's voice drops when he talks about his 3-year-old daughter. "I have one child that I lost to the system when I was on drugs", he admits softly to JET over the phone. He chooses his words with care. You can feel his pain, the regret. He believes that the girl has been adopted. "I don't know where she is."
El also spoke on two other children he'd never met at that time (2010):
He would love to find his 3-year-old daughter and he reveals that he has yet to forge a solid relationship with at least two of his children. "I know where they are. But so many years have gone by. They know their dad is El DeBarge … I am trying to earn their trust again. I am calling and texting … It's kind of hard; they got used to me not being around." He admits, "I lost them. I am trying to reconnect with them. From that point, it is hard on me emotionally."
El's Eldest Child On Re-Meeting Him In Her 20's
El reconnected with his oldest daughter, Adris (pictured above on her wedding day), when she was in her late 20's and he said this about having been a teenage dad:
"I was in no way ready when my daughter was born. But I want to be a good father to her."
Adris on reconnecting with her dad, El:
"It is brand new and I am enjoying it to the fullest", she says. "What gives me so much joy and so much pride right now at this point in our lives is to just watch him and be able to see him sober and happy, so happy and whole. It really is such a gift to have him around."
Brother, Chico Debarge Admires El's Passion For His Kids
El's brother/singer, Chico Debarge, admires El for owning up to his wrongs and making genuine efforts to do right by his children :
"He [El] is very attentive, he is on it. He is reaching out to them and communicating with them on all levels. If they are angry, he lets them vent that out. I've seen him do that. He lets them get it out. He is trying to catch up on all the years he missed. He is trying to make up for what he didn't do and give them what he can right now," Chico told Jet Magazine.
It's a beautiful thing to see El Debarge doing everything in his power to be a better man and a better father to his children. Wishing that brotha all the best.