Empire Actor Jussie Smollett Makes Court Appearance 'To Prove His Innocence'
Posted On : March 12, 2019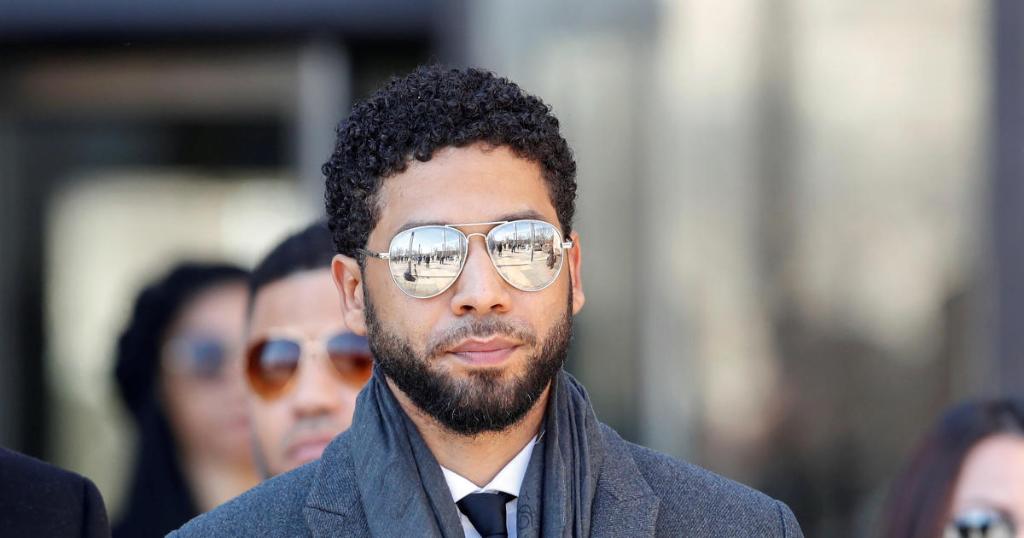 Jussie Smollett is doing the most to escape a possible life sentence for allegedly lying to police over a much publicized attack. The Empire actor arrived at Cook County criminal court around 11am CST with his brother Jake Smollett and Tina Glandian, a lawyer from his attorney Mark Geragos' firm.
He Wants To Show His Innocence
Smollett was not required to appear at the hearing, but his representative told NBC News that the entertainer  chose to do so "to show confidence in his innocence."
"He will do everything he needs to do," Anne Kavanagh said. "He will go the extra mile to cooperate with the process." 36-year-old Smollett's next court appearance will be his arraignment on Thursday. Judge LeRoy Martin Jr allowed for one still camera and one video camera to be admitted.
Cameras Will Be In The Courtroom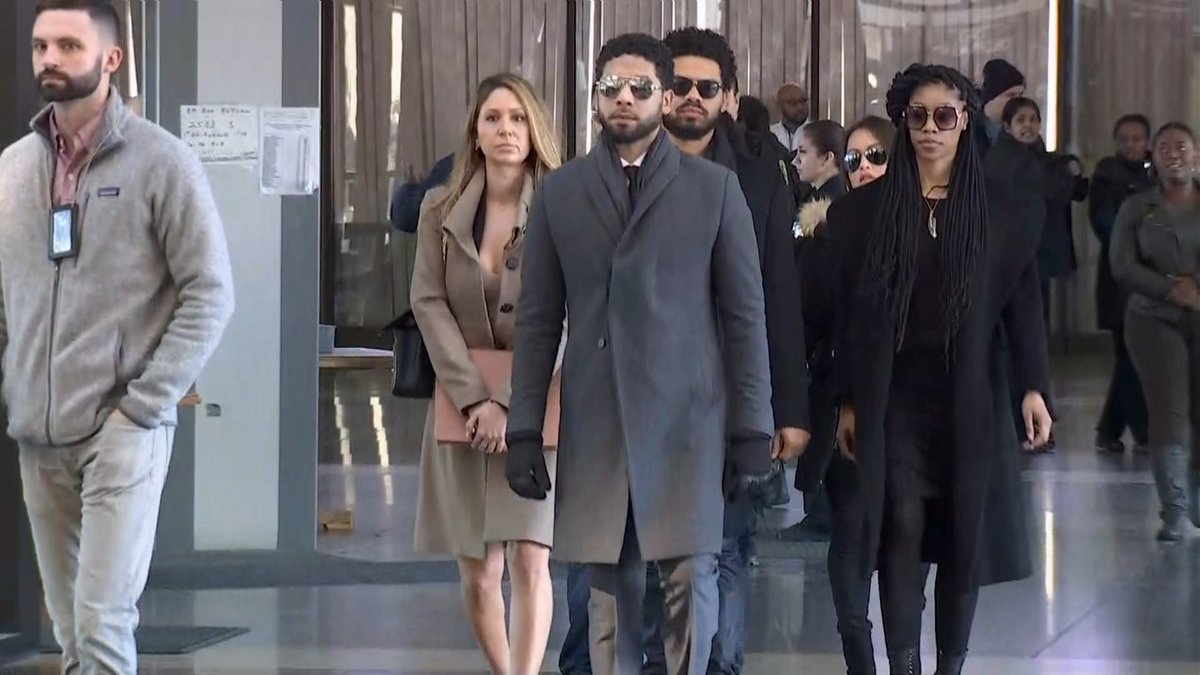 Smollett reportedly told police he was attacked in a racist and homophobic attack on Jan 29. But police allege that Smollett, who is black and gay, staged the assault because he was unhappy with his salary on Empire. 
During Tuesday's hearing Smollett's attorney said her client was in favor of having cameras in the courtroom. She claimed the former child actor wanted the public to see what happens in court.
"In light of the substantial amount of misinformation in the case, the defense actually welcomes cameras in the courtroom," she said as per the Chicago Tribune. "We welcome cameras in the courtroom so that the public and the media can see the actual evidence — and what we believe is actually going to be the lack of evidence — against Mr. Smollett and we look forward to complete transparency and the truth coming out," she added.
He Faces 48 Years In Prison
Smollett told authorities that his attackers poured bleach, over him and put a noose around his neck. Police initially treated the incident as a hate crime, but later said in a press conference that the actor paid two brothers, Olabinjo and Abimbola Osundairo, $3,500 to carry out the assault.
Chicago Police Superintendent Eddie T. Johnson said the actor was unhappy with his salary and wanted to promote his career. He alleges he sent himself a letter containing racist language, and when that did not work, he paid the two brothers to orchestrate the attack.
Smollett is free on $100,000 bond and has another hearing scheduled for Thursday where he'll be arraigned for  16 felony counts for allegedly lying to police over the attack. He is facing a maximum sentence of 48 years behind bars and fines of up to $400,000.