"Empire's" Actor/Rapper Xzibit Gets Hit With Major Class Action Lawsuit
Posted On : May 11, 2018
Rapper turned "Empire" actor Xzibit, woke up to some bad news this a.m.. Somebody's trying to sue the brakes off of him and his business associates in a hefty lawsuit. Depending on which era you came up in, you either know Xzibit as the 90s/2000's fire MC, or as "Shine" on the "Empire" TV show. However, there's also many out there who know X as the businessman that he is, which is also why he's getting sued over a cannabis company he endorses.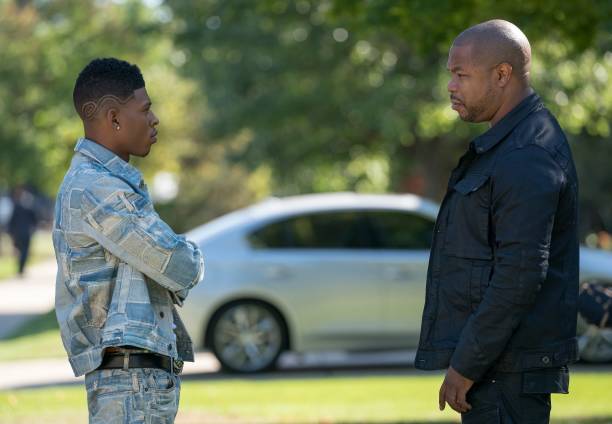 Dangerous Cannabis Claim
Apparently, a cannabis customer is claiming that it's Xzibit's fault he damn near kicked the bucket -or at least felt like he was about to- after inhaling what the man says is 'toxic' cannabis oil, also known as THC oil. THC is short for tetrahydrocannabinol and it is the chemical compound found in cannabis that is responsible for getting people high as a kite. One of the most popular ways of inhaling it, is through a weed oil vape pen.
https://www.instagram.com/p/Bawqpl8nvhb/
So what exactly does Xzibit have to do with all of this, you ask? Here's what was reported via TMZ:
Ignacio Lee claims in a new lawsuit he bought Brass Knuckles branded THC Concentrate Vape Cartridges in Candy Apple and Sour Diesel. Xzibit promoted the brand on his Instagram, and that's what attracted Lee to the product. Xzibit said on his social media, "Our oil is clean." In another post he says the product is "COMPLETELY pesticide AND contaminate FREE."

Lee says he began using the brand in July 2016, and in 2017 he began experiencing fatigue, headaches, nausea, chest pains, shortness of breath, wheezing and difficulty breathing. He says he stopped using the pot in August and the symptoms went away.

According to the legal docs, obtained by TMZ, he had someone conduct an independent lab test on the product, which he says revealed detectable levels of pesticides. Lee's suit is a class action on behalf of all the folks who smoked the strain in question.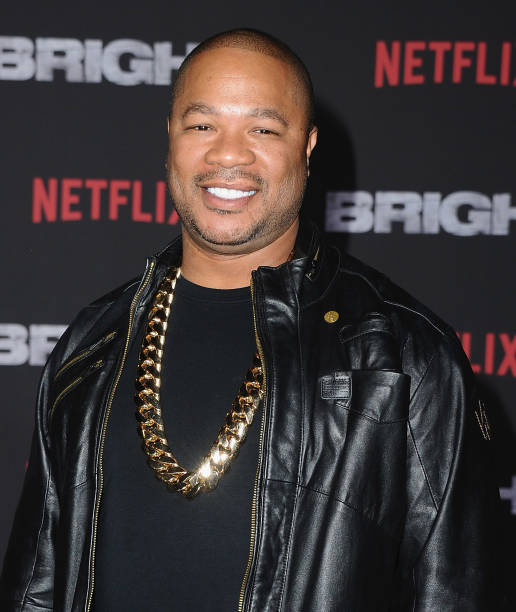 Although it isn't known exactly how much money Lee is demanding in his lawsuit, he did make it clear that he wants somebody to pay up for his alleged troubles. He also wants to shut down any further endorsements Xzibit and any other celebrity does for the company.
What Is Xzibit's Cannabis Oil Company
Just in case you wanna get your Bob Marley on off of Xzibit's cannabis oil products, here's a quick breakdown of what Brass Knuckles does, direct from their website www.brassknucklesog.com:
'Established in Los Angeles, Brass Knuckles™ is the industry leader in Super Premium CO2 extracted cannabis oil products. Renowned for our fire grams and oil cartridges that are known for flavor and potency, we absolutely deliver when it comes to providing you with top shelf product and ending prohibition. Real Purity. Real Integrity. No Nonsense. No Bullsh*t. Whether it's concentrates, cartridges, or batteries, one thing is absolutely clear: Brass Knuckles ain't f**king around.'
They got straight to the point with that description….
What Would "Shine" Do?
It's one thing to sue Xzibit- the rapper, the father, husband, former "Pimp My Ride" host with a lot to lose. However, it would've been a whole 'nother thing if this were an "Empire" script ad his hood character, "Shine," was the one getting sued over cannabis oil. Good thing Xzibit ain't nothing like "Shine" in real life, though. Speaking of, why "Lucious" had to kill "Shine" like that?