Fans Accuse Chilli Of Sharing Lustful Memory About Ex Usher & Call Her Out On It..She Responds
Posted On : February 18, 2018
Rozonda "Chili" Thomas (48) had to jump back and catch herself earlier today (2/18/18), after fans noticed her reminiscent tweet about her ex-boyfriend, Usher (39). As we all know, many fans were upset when they found out that their dream R&B couple had called it quits some years ago, after many years of dating.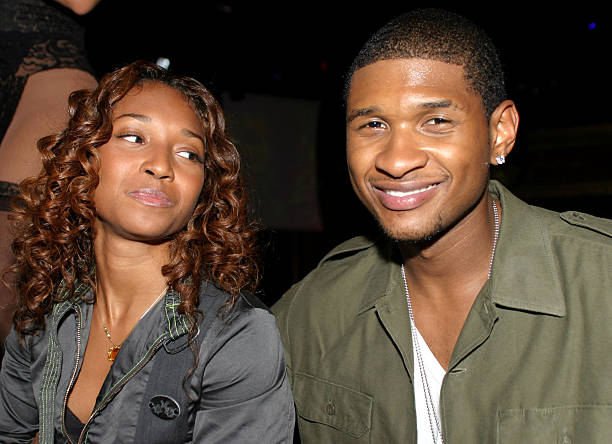 For a while, it seemed liked Chili and 'Mr. Ursher baby' were damn near about to jump the broom, they were very happy and inseparable. Unfortunately, things didn't work out that way…and one divorce, two babies, and one marriage later (all by way of Usher), Chili seems to have had a flashback moment.
Chili's Suspect Tweet About Usher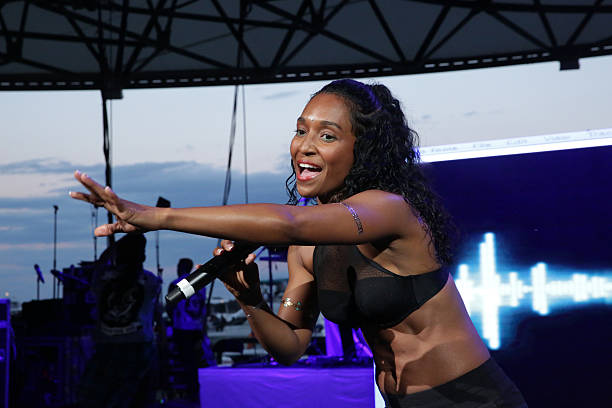 It all started with one simple tweet Chili retweeted from someone who tagged both Chili and Usher in a tweet that read, "@Usher & @officialchilli were a pretty a$$ couple!❤💔"
The tweet seemed innocent enough, but once Chili retweeted it with her own caption that read, "Facts," fans turned it into a whole 'notha thing altogether:
Facts https://t.co/2dZ4CFBi4j

— Chilli (@officialchilli) February 18, 2018
Fans React
Fans were quick to point out that Chili, who reportedly is single, must still want her ex back. Many also commended her on 'shooting her shot' at Usher from a distance:
https://twitter.com/Klove212/status/965311546871042048
— GlamRoz (@NilliRoz) February 18, 2018
https://twitter.com/CaptainLit_/status/965336045440118784
https://twitter.com/KikiCamille/status/965348638565298177
— V (@Mr_DePHInition) February 18, 2018
Chili Tries To Explain
Not even Chili could ignore the reactions, so she decided to respond to one fan with a question:
Fan- "Still feeling a way I see 👀"
Chili- "U got that just from me saying facts?? Cut it out now."
https://twitter.com/zothegal/status/965312166004953089
Overall, Chili should've known her tweet would stir up a lil' hype, which in my opinion, she probably was already aware of. In today's world of social media, it's damn near impossible for her not to assume that her tweeting about Usher, whom she rarely speaks about publicly, would not catch the attention of her 860K Twitter fans.
For the record though, although Usher loved him some Chili back in the day, he seems happy with his current wife, Grace Miguel (48). Hopefully Chili finds 'what Chili wants' in a man soon…we'll keep the faith for her.