Fans Drag Taylor Swift For Destroying Earth Wind&Fire's Song In Her Remake & Philip Bailey Reacts
Posted On : April 15, 2018
Not everybody can make potato salad. That is the one lesson many of us learned at some point in life, which forever placed potato salad on the list of 'random things we hold sacred.' This sacred lesson may have been learned when you went to your company's cook-out and your co-worker brought her own version of potato salad, which included some odd extra ingredient, like pecans or raisins; no seasoning, except a dash of salt; and it was just totally different from the potato salad your Auntie Shirleen makes.
Well ILOSM fam, in case you're wondering what potato salad has to do with today's musical topic, the answer is EVERYTHING. Why? Because what pop star, Taylor Swift, just did to the iconic Earth, Wind, and Fire's song, "September," is giving many the exact same feeling of messing with their momma's or aunt's sacred potato salad recipe.
Why People Are Bashing Taylor Swift's EWF Remake
The 28 year old singer is catching all kinds of hell on social media for: (1) remaking a soul classic that should never be remade; and (2) for butchering EW&F's song like you would not believe.
In other words, Taylor Swift done came to the company picnic with cranberries, walnuts, and low-fat yogurt added to her potato salad.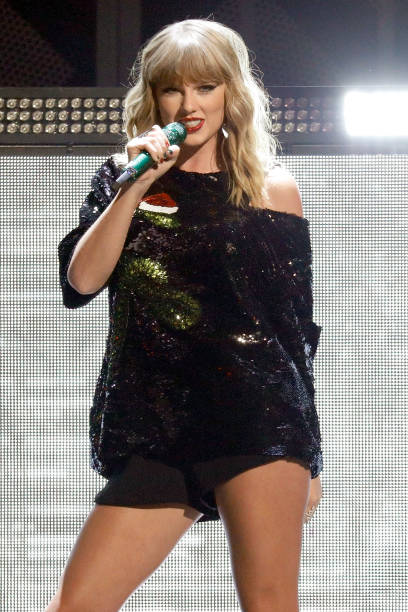 Now, Taylor is great for her pop audience, they love her folk/pop/country inspired musical style and understandably so, she's not a bad artist. In fact, her audience may even think she invented a brand new song, because many of them probably have no clue who EWF is, given that they were still non-existent at the time of EWF's 1978 "September" release…that includes Ms. Swift.
Although the pop crowd may be diggin' Taylor's "September" remake, it's a gigantic 'HELL TO THE NAW!' she's getting from most R&B fans. In fact, many feel like what she's just done to EWF's classic, should damn near be considered illegal…it's THAT hated.
So what exactly is wrong with Taylor Swift's version? She jacked up the potato salad- she tainted the song that so many of us, EWF fans, hold sacred to our hearts. She tarnished our memories of being at the family cookouts, eating some 'greens, beans, potatoes, tomatoes, hams, yams'…AND our cousin's perfect potato salad, as "September" blasted through the house speakers.
Taylor's "September" remake is void of everything that made EWF's "September" what it is – a soulful, joyful, uptempo, melodic, horn filled, classic. Instead, Ms. Swift's version is tamed waaay down, with a folk-country vibe to it. I've already had to listen to it, in order to write this article, so in case you're in the mood to go through the same thing I did, feel free to check out Swift's new EWF joint below…
Fans Give Brutally Honest Reactions To "September" Remake
Y'all already know that when it comes to comments on social media, it can be a harsh world out there. Taylor's just learned that lesson the hard way. After hearing Swift's "September," EWF fans all over the internet, have seized the moment to tell Taylor exactly what's on their minds. **Scroll down to see what Earth Wind & Fire's Philip Bailey had to say about this as well**
What we not finna to do is applaud @taylorswift13 for destroying an ABSOLUTE classic with a dropped tempo and banjos. Earth Wind and Fire are not only a classic but an institution.

This is like doing a trap version of Sargent Pepper's Lonely Hears Club.

Cover Reba instead. pic.twitter.com/lQpMB3vAiH

— The Wakandan Hokage (@xxrocqstarxx) April 13, 2018
#TaylorSwift in studio covering Earth, Wind, and Fire. pic.twitter.com/IGdyqR8nsk

— Bashon Mann (@bonsaidream) April 13, 2018
https://twitter.com/Awwpts/status/985189446931894272
Okay I love Taylor Swift, but whoever let her cover September by Earth, Wind, and Fire should not have let her done that.

— Trent Henry (@trentthenry44) April 15, 2018
Literally no one is tryna hear Taylor Swift sing an Earth, Wind and Fire song pic.twitter.com/CLizNYXzV7

— eu-IV (@euIVmusic) April 13, 2018
When did Earth Wind and Fire break up with Taylor Swift to get dissed like that?#September #TaylorSwift

— Maudi B (@Mauricio53) April 15, 2018
i actually didN'T THINK i could dislike Taylor Swift more….,,. and THEN!!! AND THEN????? she cover's Earth Wind & Fire's September????? THE magical n iconic boogie itself??!!!!?! HONEY PLEASE go back to ur child's play, Maurice White is turning in his grave

— el (@ellieslorick) April 13, 2018
https://twitter.com/yashar/status/984821217281609728
https://twitter.com/Freeyourmindkid/status/984840346025807874
Hearing Taylor Swift sing Earth Wind and Fire's "September" has killed my spirit!

— Jason Elias (@Zebop) April 13, 2018
Philip Bailey Reacts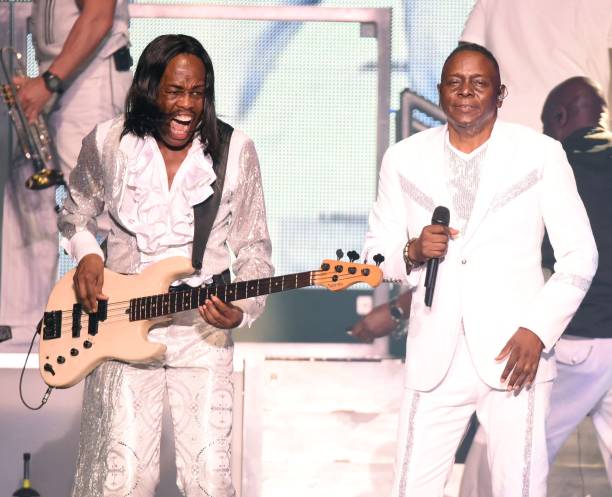 Despite the criticism Taylor's getting virtually hit upside the head with in cyberspace, there is one person who thinks her cover is beautiful- none other than Earth Wind and Fire's lead singer, Phillip Bailey. He stated that "music is free like that," and cheered Taylor on by saying, "Ain't Got Nothing But Love for Ya #freedominmusic."
From a music artist's standpoint, I get where Phillip Bailey is coming from- its always cool to hear someone take your art into a totally different direction, to the point that you barely hear any remnants of your original piece within it. Taylor Swift DEFINITELY accomplished that feat! But again, some classic songs are better left untouched and not all potato salad is created equal.