Fans Think Will Smith Has A Side Chick Because Of These 'Receipts'…But What Do U Think?
Posted On : December 17, 2017
Will Smith (49) and his actress wife, Jada Pinkett-Smith (46) have managed to tackle a feat that most celeb couples cannot- they reached the 20 year marriage mark this year (2017) and are thankfully, still going strong. With that duration of a celebrity marriage, comes much drama and as we all know, Mr. and Mrs. Smith are no strangers to it. They've survived gay rumors, swingers rumors, bisexual rumors, cheating rumors…and now, there are more cheating allegations for the legendary duo to tackle.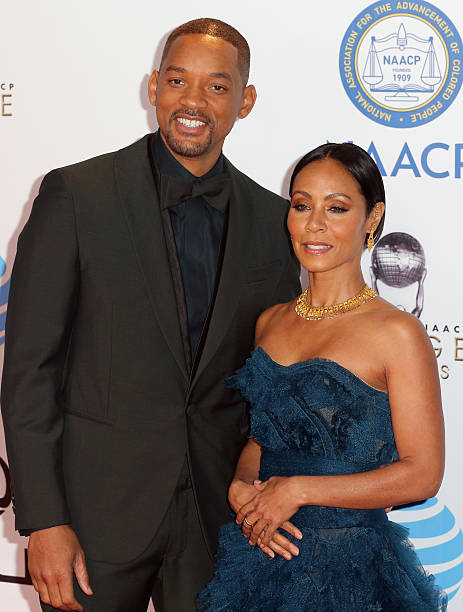 New allegations, that have hit the internet, are currently threatening to overshadow the current blissful state the Smith's are in- with Jada's recent success of Girl's Trip and Will's highly anticipated upcoming Netflix film, Bright.
Allegations Sparked By Will's New Instagram Account?
Apparently, Will Smith's new Instagram page -which he just started a few days ago- is at the center of the re-sparked cheating rumors about him. We'll get to that in a minute, but first check out the below video, to see how TV host, Ellen Degeneres, hilariously helped Will finally get up to speed, by opening his new Instagram page:
New Allegations Against Will Involves Sports Illustrated Model
Now onto these allegations. According to Fameolous and many other fans, Will Smith has been making some suspect moves with a 27 year old, Puerto Rican 'Sports Illustrated' model named, Heidy De La Rosa. Apparently, Will's Instagram account gave their so-called fling away. Here's what was reported:
Via FD- Early this year Fameolous ran a story with receipts about Will Smith alleged side chick that he has been seeing for some time now. Today, the two followed one another on Instagram leading us to believe the two are still hooking up. Receipts below…Receipts of them following each other..
Fameolous then provided several online posts, by Will and Heidy, that showed they were in several different countries at the same time and were also photo'd together in some of them. Here are some of the locations they provided:
**
**
**
**
**
**

Yes, it appears that both Will and the model were in the same countries and same locations at the same time, but is this really proof that they're sneaking behind Jada's back? The jury is definitely still out on that for me. But what do you think ILOSM fam? Are folks going too hard on Will, or do those receipts make you give Will the side eye about his alleged side chick?