Freddie Jackson 'Heartbroken' After Fans Worry About His Health Following Disturbing Concert Video
Posted On : April 6, 2018
ILOSM fam,' ever since the legendary Freddie Jackson's unfortunate concert performance went viral online a few months ago, we hadn't heard much from him since. So we decided to do a lil' diggin' and turns out we didn't have to dig deep, he actually did speak out about the video footage that had many fans concerned about his health, in January of this year, but many of us missed it. At any rate, it's better late than never, right?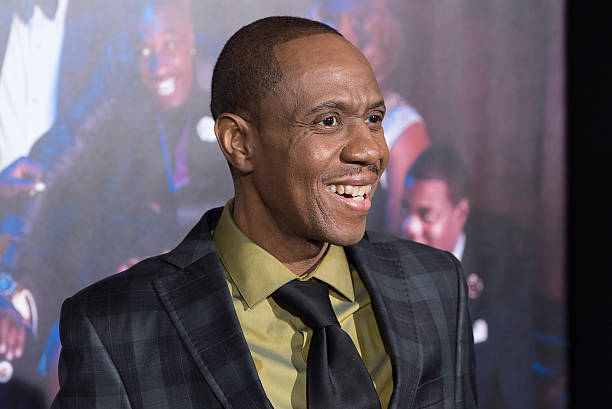 Recap Of Video That Has Fans Worried About Freddie Jackson
The typically private, Freddie Jackson, had some things to get off his chest after he'd seen the many reactions people gave about his seemingly ailing health and frail body. In case y'all missed what all of the worries were about, here's a quick recap pf what was reported:
In late December 2017, video surfaces of Freddie in concert, that had everyone -including us, here at ILoveOldSchoolMusic- deeply concerned about the brotha. He appeared in concert the other night, and seems to have lost even more weight than what he'd previously lost in recent years and his words were a tad slurred. His singing voice, which is typically hella strong and boisterous, was instead extremely weakened. At times throughout his performance of "Rock With Me Tonight," he couldn't even muster up the wind to hit many of the notes at all. Although Freddie still remained in good spirits throughout the performance, he was clearly being weighed down by something. Whether it was due to an illness, or some other issue still remains to be proven, but sadly, something appeared to be wrong with him. Check out the video below…
Rocking with #FreddieJackson on Christmas Eve's eve. I was shocked at his appearance, as he didn't appear well. He announced that he had a cold, but said he was going to be there tonight regardless. He actually sounded good and put on a good show, but by the time he got to this final song he seemed completely drained. He sang all of his hits including Rock Me Tonight, Jam Tonight, Have You Ever Loved Somebody and You Are My Lady. Plus This Christmas and Have Yourself A Merry Little Christmas.

Posted by Darrin Davis on Saturday, December 23, 2017
After the video circulated across social media, many fans have been sending up prayers, well wishes and also expressing great concern for the R&B legend:


**

Freddie Jackson Responds To Speculations
However, the reports and speculations apparently pissed Freddie all the way off, because here's what he wrote on Instagram in response to the many concerns expressed online:
"To my fans, friends, family; I want to start off by saying that I love you and thank you for your support. I wouldn't have the opportunities that I have in life, be who I am, or touch the lives I have with music, without your love and support. It breaks my heart to receive calls regarding the nasty and untrue rumors propagating around the internet about my well being. As I've grown older, I've grown wiser and nearly 15 years ago i decided to get healthy (and yes, I've been thin for a while! Not my fault if you're late to the party). With God's help I'm working on bettering myself each and every day. During my career I have seen the highest highs you can imagine, but also the lowest of lows like these rumors. I am still here, still loving, performing, and creating. With a new year comes a new start and chance to be better, so let's take the journey together. Blessings, FJ"
As we previously reported, long before that Dec. 2017 concert footage surfaced, Freddie Jackson had given his reason for his dramatic weight loss in a radio interview. At that time, he'd explained that the cause of him going from his signature heavier weight, to the very thin Freddie we see now, was due to him changing his diet and living a healthier lifestyle. When we shared that story with you all back then, comments were left by many on our Facebook, who believed there was more to Freddie's story and health that he was hiding from the public.
Freddie Jackson has now heard y'all loud and clear and as you can see, he has officially denounced any health issues. Thoughts ILOSM fam?'